Discussion Starter
·
#1
·
:icon_idea After starting a few threads and reading a lot of them. I have come up with this...:icon_idea
Note: I have bought none of these yet...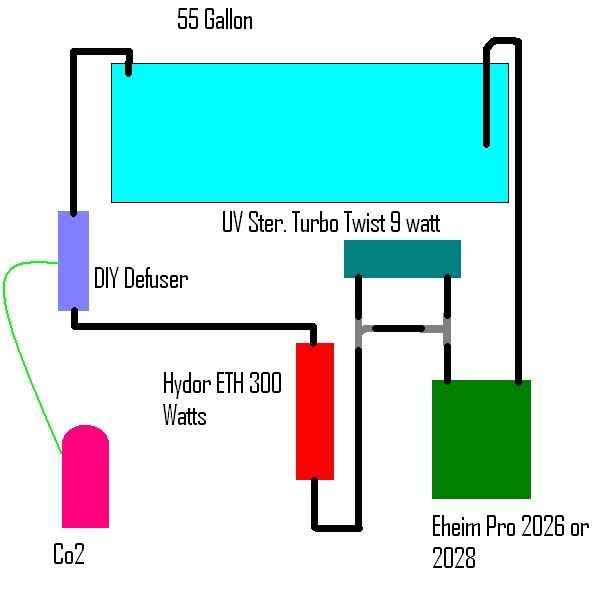 Now the questions I have:
1. I need to know if I need to upgrade to the Eheim 2028 because of the resentace from the heater, UV Ster., and the Defuser, or can I stick with the Eheim 2026??
2. Is there better choice than the Hydor ETH 300? I have heard no reviews on it and just need to know if there is something better, or if you all have used it any.
3. Is there anything that you all see that could be a problem?