Plants are sold, local pickup stuff still available!
Hey guys! Looking to pair my aquarium stuff way back to just one tank. Im breaking down one of the tanks today and need to get rid of all the plants. I honestly can't remember everything in it but its allot of stems, you can get a good idea in the picture. These aren't cuttings im selling everything roots and all. This tank does have a controlled population of MTS. Im breaking this down today and shipping tomorrow priority so the first $40 gets it.
Photo of the plants: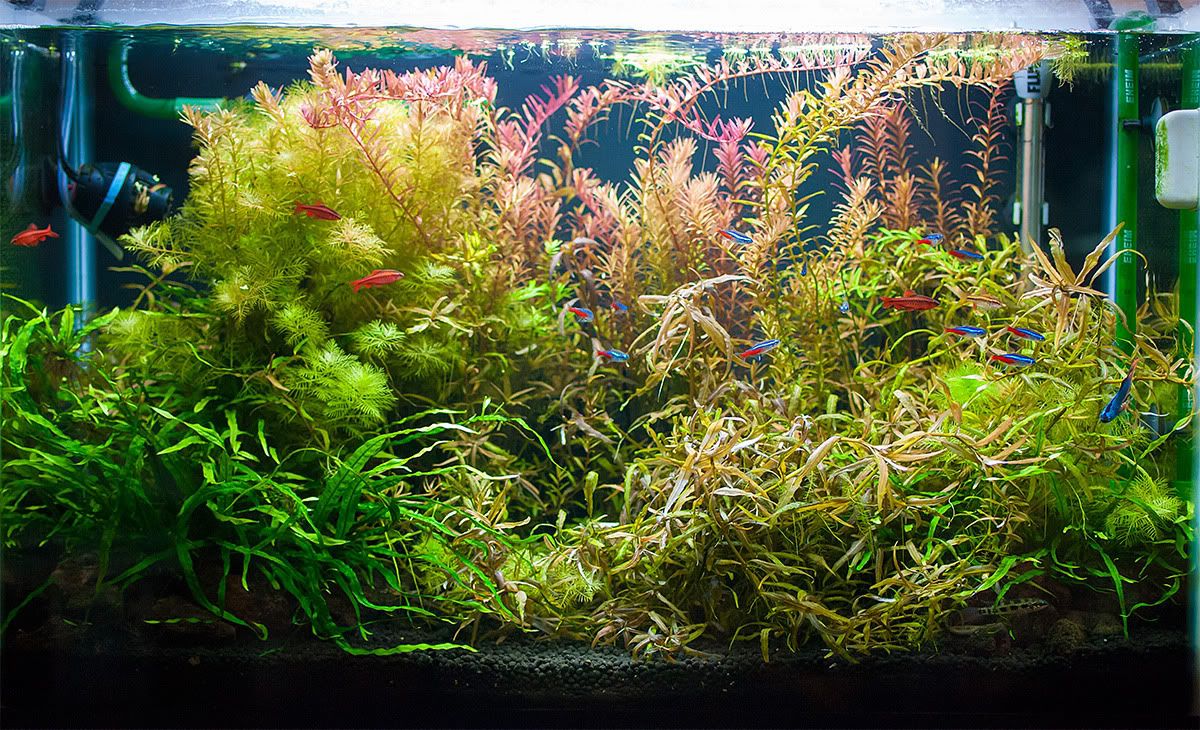 Also for local pickup I have two full 29g setups I wan't to get rid of. They are both top de-rimmed and under a year old with perfect glass. I have two $100 dual T5 fixtures, two Eheim 2213 canisters, two $200 stands, plus heaters, magsafes and everything else. I have over $1,000 into these setups combined, but I would take
$250
for
everything
at this point just to get it all out of the house lol. Ill probably end up making an ad on craigslist but figured id post here just in case, id love to see this stuff go to a forum member.
Photo of both tanks running: