Discussion Starter
·
#1
·
I have 13 very healthy, large nodes of what I believe is Hydrocotyle bonariensis.
(Here is the thread where that ID was determined.)
From what I can tell, they like being wet, but they didn't grow very far into the water (but they will trail along the top).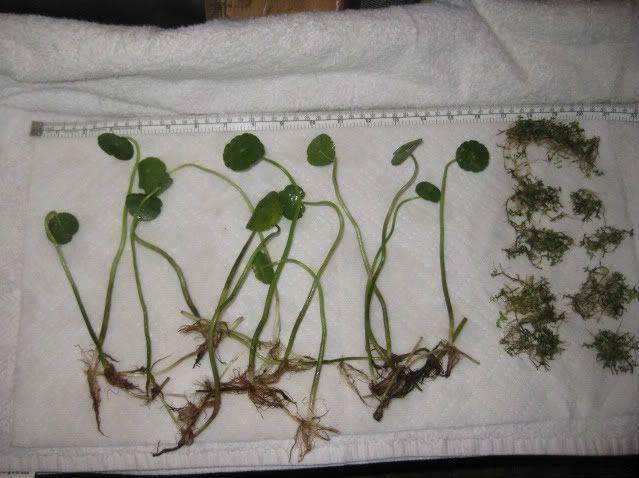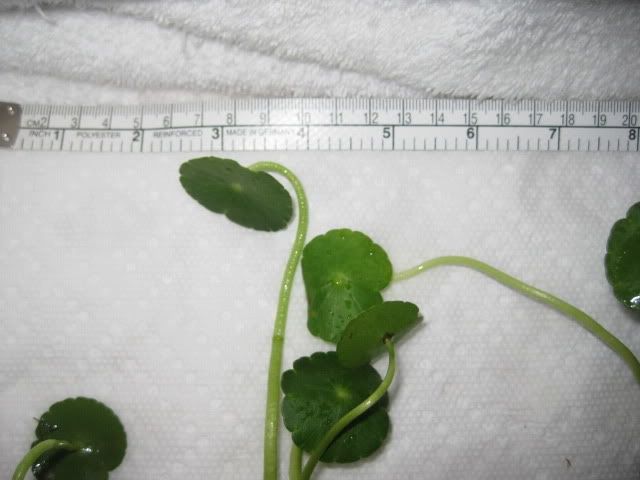 The plants to the right on the first picture are discussed here
. I'm reasonably sure that they are Bacopa, but they are very small and compact. They look really cool now, but they might grow into a larger form in the aquarium. I'm just throwing these in to generate interest. I honestly have no idea how these will grow in an aquarium.
These plants were collected from a pond, so I strongly recommend taking whatever precaution you deem appropriate to kill unwanted pests.
Here are the plants I am interested in:
Ludwigia sp. 'red'
Hygrophila pinnatifida
Needle Leaf Java Fern
Please PM me/post here if you have these plants and interested in a trade.