Discussion Starter
·
#1
·
I have 8 more juveniles available for sale this season. After these sell I do not plan to have any until Spring 2011. PM me if you are interested.
The plecos for sale that are about 1.25" TL. Pictures of fish previously sold are below. The ones for sale are similar in size. Keep in mind the diameter of a quarter is nearly 1 inch.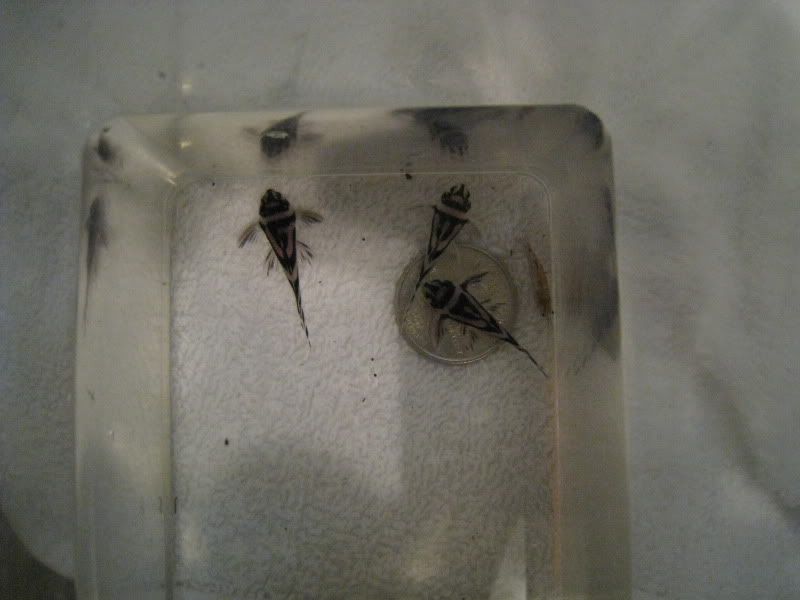 They are F2 generation fish bred in my home aquarium. I'm asking $100 per fish, plus shipping. The only shipping option I have for overnight delivery is FedEx, which is $75.
Terms of sale: DOA guaranty if received on first delivery attempt and picture is sent to me of DOA fish in bag with picture of DOA warranty (will be included with fish) within 2 hours of receipt. Shipping and packaging costs are not refundable. PERSONAL PayPal ONLY.
Please PM me for details.