Clearing out the fish room... lots of stuff cheap! PM if interested. Will combine shipping on all the "+ shipping" items.
30L Aquarium, Stand, and Glass Top. Great shape, 1 year old. $100. Local pick up only.
10g rimless aquarium (AGA w/trim removed). $8. Local pick up only.
36" AHS reflector for 96w PC bulb, striplight housing, & hardware. Wired for Remote ballast in stand. NO BULB OR BALLAST. $25 shipped.
70w 14000k metal halide in halogen worklight housing. Icecap ballast. $75 shipped.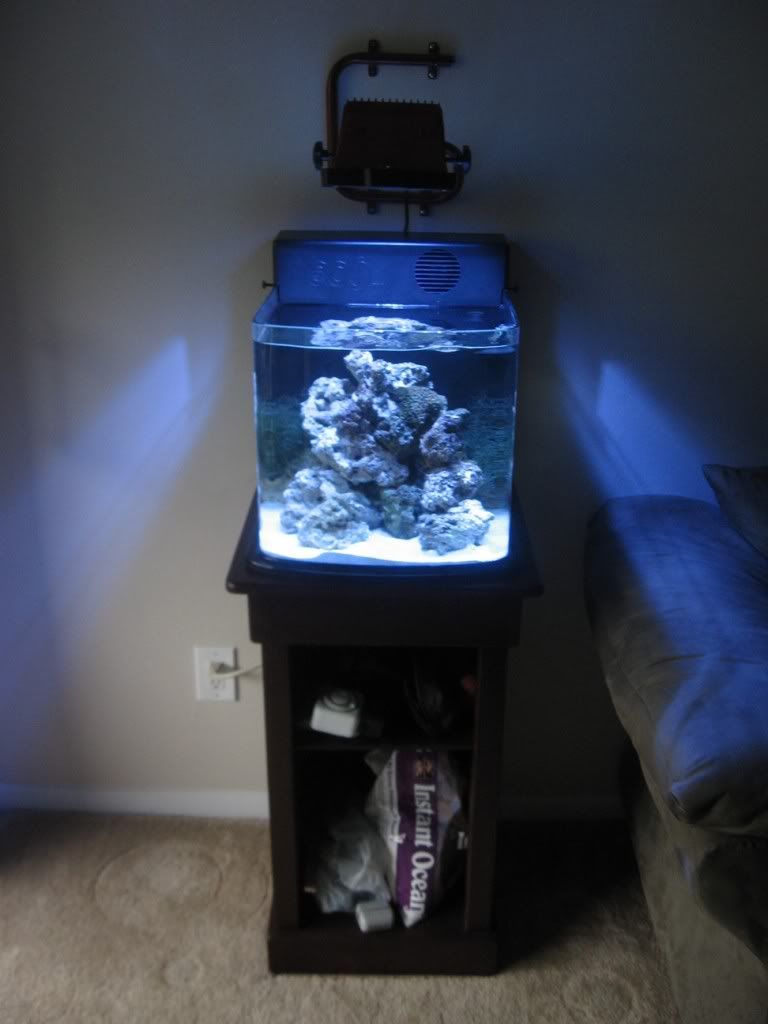 Hagen co2 ladder diffuser w/suction cups. Great for DIY apps. $5 + shipping.
Plastic bubble counter w/check valve. $8 + shipping.
10oz. of Wardley's & Nutrafin Max Shrimp pellets for Corys. $5 + shipping.
Black mag-float knockoff for up to 30g tank. $5 + shipping.
Tom's Flow meter (for measuring canister filter flow. $5 + shipping.
2 Ungrounded Timers. $5 for both + shipping.
Coralife Deep Six Hydrometer. $5 + shipping.
6 Coconut breeder caves. $5 for all + shipping.
Blue bioballs, like 25oz. volume worth. $5 + shipping.
Air gang valve. (2x2 matrix). Free with any of the above.
[strike]Mopani hardscape, plus one other nice branching piece not pictured. 4 pieces total: $30 shipped.[/strike]
[STRIKE]2 LARGE Tetratek PF500 Wet/Dry HOB Filters. 500gph. ~ $30 shipped for both![/STRIKE]
[STRIKE]20" AHS reflector for 36w PC bulb, striplight housing, Workhourse 3 ballast & hardware NO BULB. $25 shipped.[/STRIKE]
[STRIKE]30" Coralife T5NO fixture w/6700k and 10000k bulb. $28 shipped.[/STRIKE]
[STRIKE]Aquaclear 50 HOB. $20 shipped. [/STRIKE]
[STRIKE]Nano Glass & Ceramic CO2 diffuser w/suction cup. Good for up to 30g. $10 shipped. [/STRIKE]