Discussion Starter
·
#1
·
Trimmed up my over grown tanks. The Hygro sp. is very new, Ive only seen it offer 2 times. The real dwarf sag has only been offered twice, and that was by me. Nice stuff and good deals here! Get yourself something for the holidays or the plant geek on your list!
Hydrocotyle sp. Japan
~10 nodes 5.00 per portion, several available
Downoi
~My group of these got very shaded, these will be small plants, about 2 or so inches tall. They are taller and not compact growth. You will get 5 plants per portion~ price is 10.00 per 5 plants, several portions available.
Rotala Bangladesh
~ approx 8 stems~6.50

Anubias nana petite
~1.5-2" rhizome, about 7-8 leaves on each plant~3 available~5.00 each
Blyxa japonica
~10 stems~5.50 per portion, several available

Staurogyne sp. Purple
~4 stems~8.00 per portion 4 portions available
Limnoplila Aromatica
~7 stems~6.00
Notocyphus lutescens
~really cool moss, 13.00 per golfball~2 available
REAL Sagittaria subulata dwarf
~ This is not to be confused with what has been know in the hobby as dwarf sag. There is an even smaller subulata! Ive only been growing this in high light and CO2, in these conditions this plant hasnt gotten over 1.5 tall. The leaves are about 1/8" wide, 1.5-2" long and tend to hug the substrate. Im also finding it to be a relatively slow growing foreground, a feature that I really like!

Real dwarf Sagittaria subulata
~10 nodes~18.00 per portion~5 portions available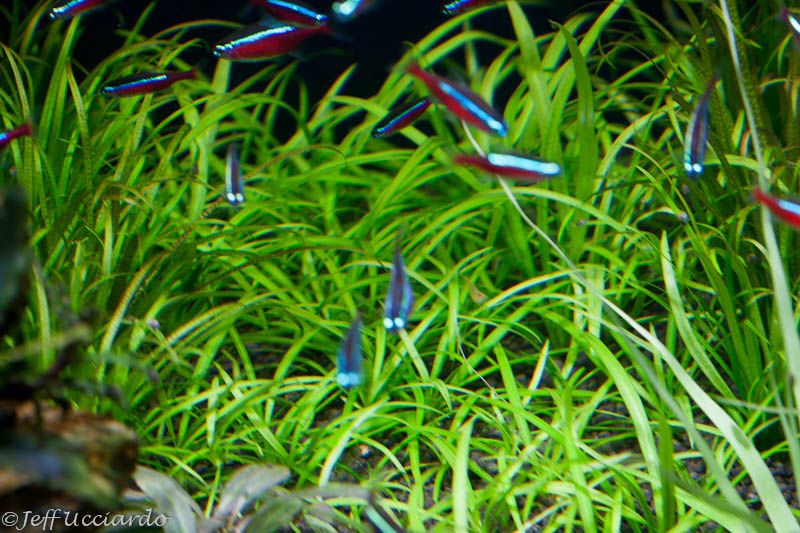 Hygrophila Sp. brown
~Rare plant, this is a slow growing hygro, not your typical needs a trim everyday. Really nice looking plant, with very different coloration. Adds a unique pop to an aquascape. 12.00 per stem or 3 stem for 30.00
Keep your weather in mind if its freezing, thats bad for plants in a freezing mailbox all day, maybe have it shipped to your work place.
Shipping is 6.50
Payment via Paypal
Please pay ASAP as orders go to the first person that pays for their plants.