$2 per baggie. 4 baggies available.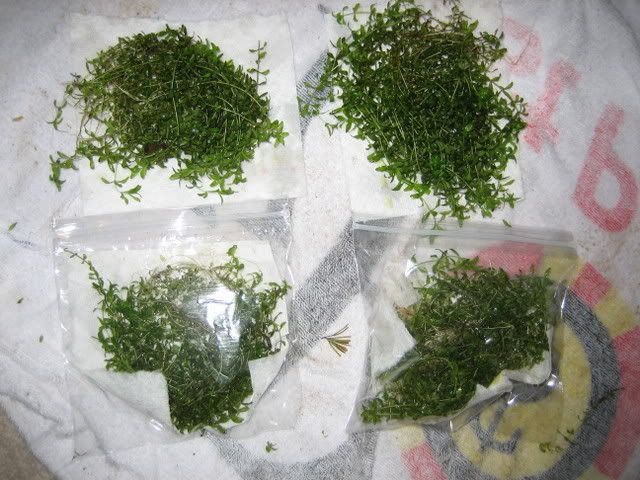 You probably won't need more than one baggie because this stuff grows like crazy. I got one stem of it in a shipment not too long ago and now its a bush of hundreds of stems. I have been cutting the runners off so it grows straight up. It is in hard water, 2 wpg but in the front corner of the tank so not even under the light.
USPS Priority shipping is $4.05. I will not be using heat packs at this price.
This is all 4 available.