Needle Leaf Lava Fern
Sold
-
$20 shipped per large portion. $12 shipped for small portion
(lots of tiny rhizomes):
Bolbitis
Sold
-
$20 shipped per large portion on the left. $25 shipped for larger portion on the right
(lots of large rhizomes)
$12 shipped for smaller clump
(mixed NL java fern, and Bolbitis):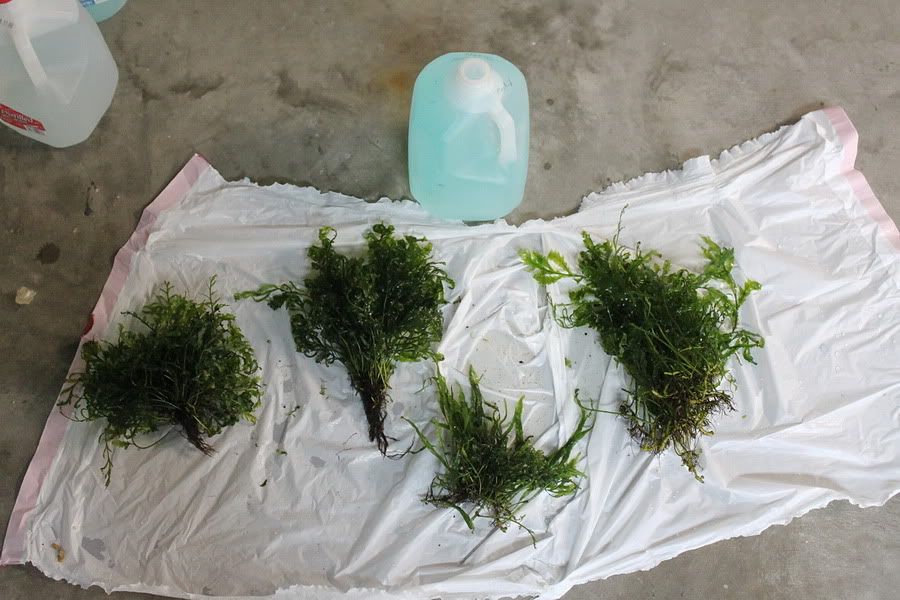 There will be snails. I try to pick them all off for my puffers, but that is not possible. I do not believe there is any algae. The Java fern was a little cramped with low flow, so it's possible. I have not seen any, but I gave them a peroxide and Excel bath a week ago to be safe.
Shipping is included in the prices. Subtract $5 for 2 orders, $10 for 3, etc.
Watch your weather. I have no cold packs. They're tough plants, but maybe not enough to handle the heat some of you guys are experiencing.