Discussion Starter
·
#1
·
This is hard to me, but I can't have any more tanks and I really would like to start a second planted tank . My multis live in 15g L tank now. I really like them, love watching them mess with the substrate so it's hard for me to let them go but it's a must for me
. Here's what I have to offer:
Colony of 7 multis Neolamprologus multifasciatus there is at least one adult male (he is almost 2") and all of them are more than 1". One of my multis has only one eye (that's how I bought it) but he is not sick or whatsoever.
I can give you all my plants from this tank except trident java, substrate is also yours if you'd like it (it's pure white pool filter sand) as well as all rocks in the tank (coral rock). There are at least 10 shells which I'll include too. The tank is also for sale, so you all you need is filtration and lighting. I'd like to sell it as one package and I can do local pickup only. I am able to deliver it to you if you leave nearby for a few bucks. I am located in Brooklyn The price... well, it's hard for me to calculate the value, but I think $100 would be a fair price for the whole deal. Please PM me if you are interested.
Pictures: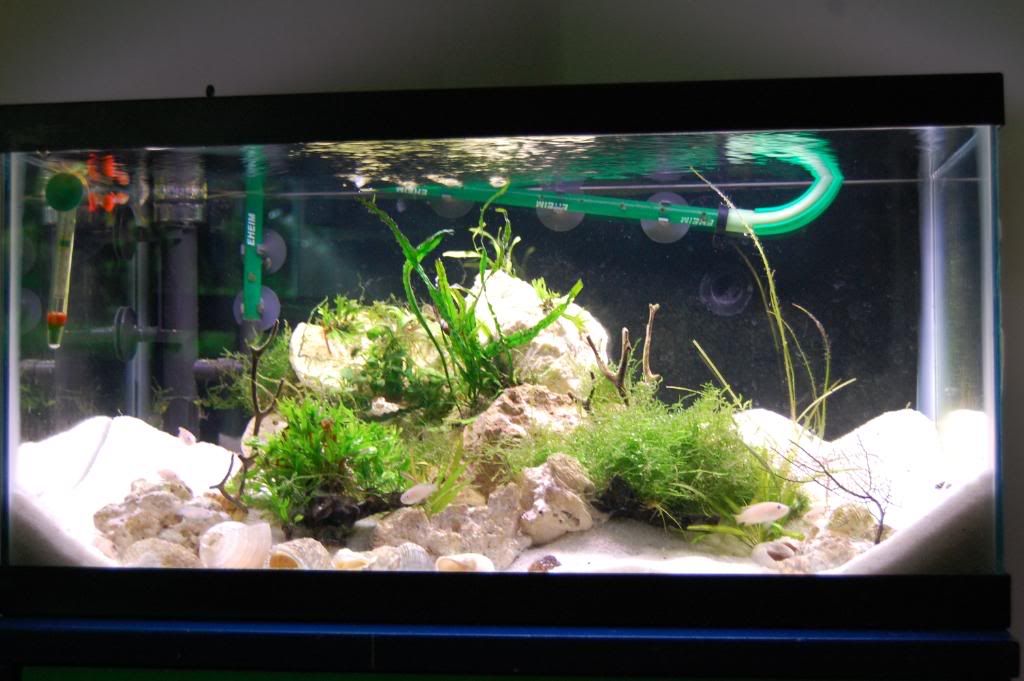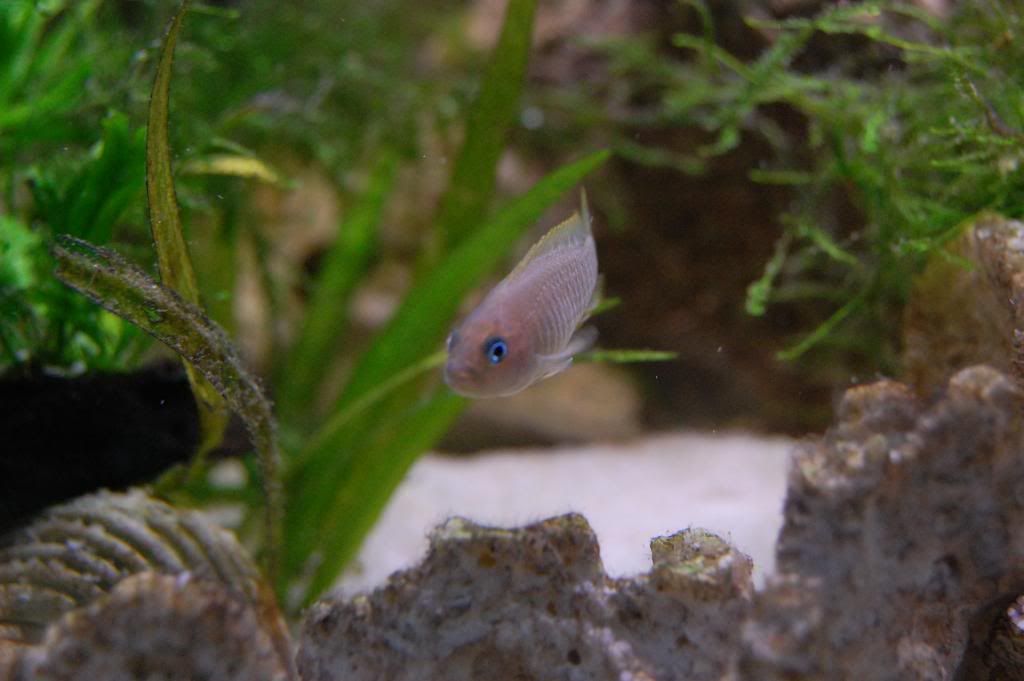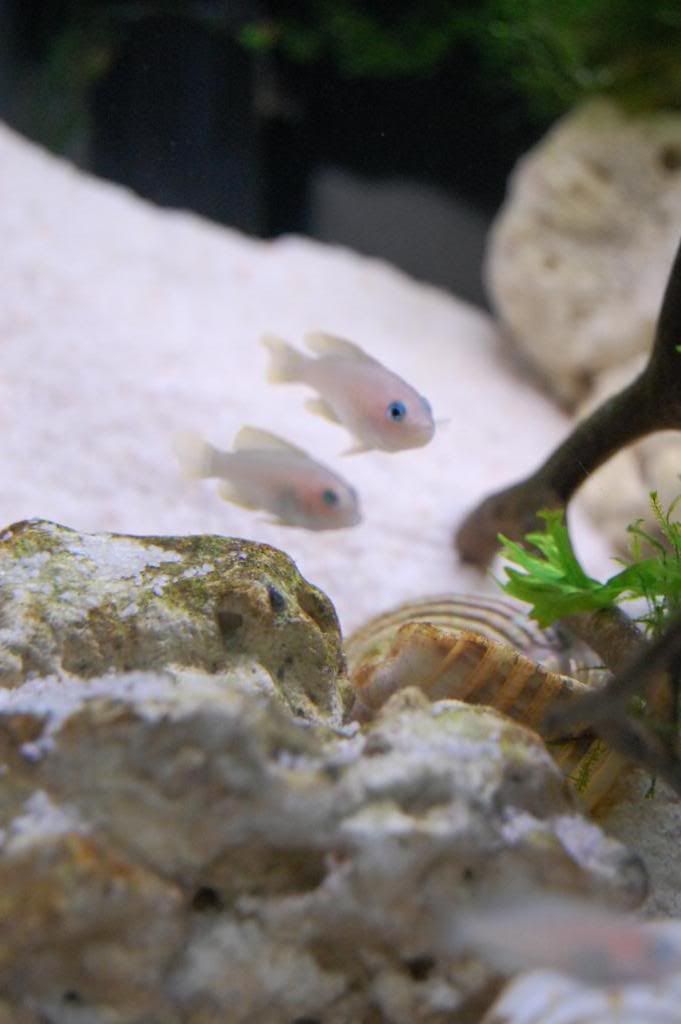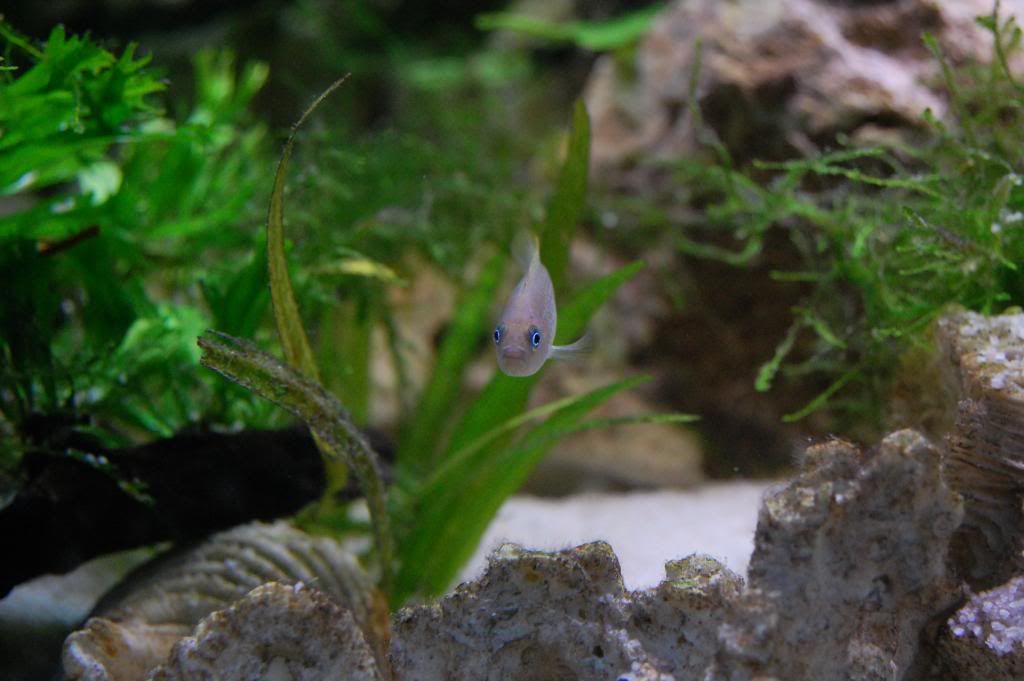 Thanks for looking