Its been a while since I've touched my tank, 3 months to be exact. I was able to finally find sometime this past weekend to dust off my aquascaping tool kit and get my hands wet! These trimmings are fresh and are ready to be shipped!
Flame Moss
- $8/golf ball portion, 9 portions available
Hygrophila sp. 'Red Tiger'
- $3/stem (5-7"), many stems available
This plant was brought to the 2010 AGA Convention by Ghazanfar Ghori. It is a really nice stem plant with a lot of coloration IF under the right conditions. Under high light, this plant grew at a very slow rate with small short green/purple leaves, however under low light, it grew at a moderate rate with long reddish leaves. Picture below is the current condition of the plant but may morph into a different condition depending on your tank parameters. I have multiple portions available.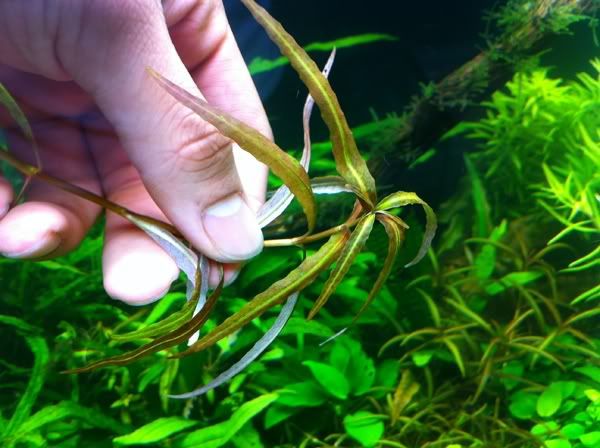 As always, PayPal is accepted and is my preferred method of payment. Shipping is $6.