Finally got everything out of my tank and someone has taken the tank so here is what I've got left. Located in Temecula, CA would love pick up but will ship. ALL PRICES INCLUDE SHIPPING. Will add pictures later. Please post here and then pm me if you are interested.
Eheim Pro II 2026: $130
Used but in excellent working condition. New impeller bought 2 months ago right before I decided to tear down the tank. It has been cleaned and disinfected. Contains both media baskets and course and fine filter pads. DOES NOT have any of the original tubing or any media with it.
AquaController Jr.: $200
Used but in excellent working condition. This is the AquaController Jr with the serial port. This also included the lab grade temp and pH probes as well as the Direct Connect 8 controlled outlet box and the serial cable. The pH probe is being stored wet.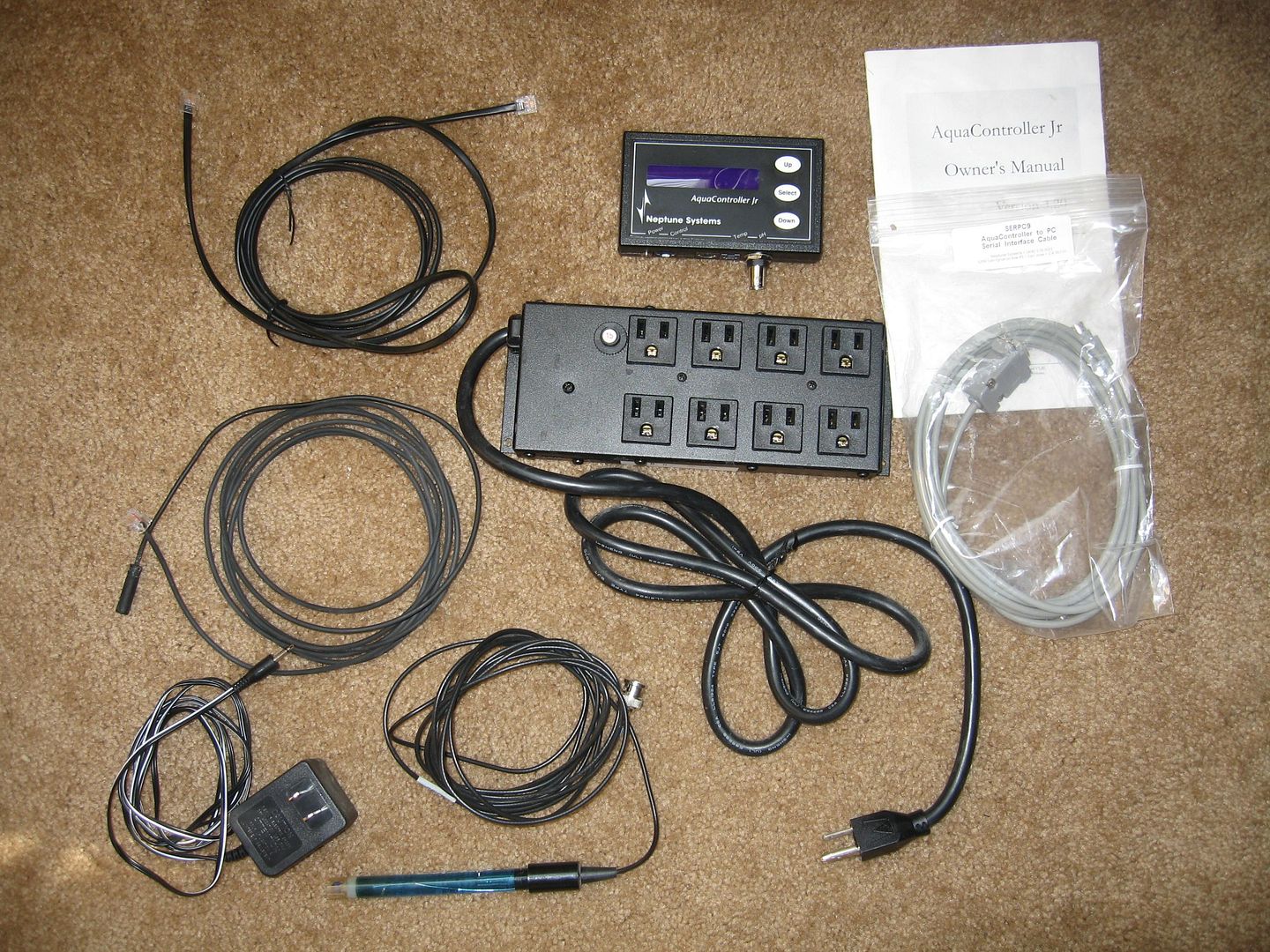 248w light: $200
This is a light I fabricated myself. It contains 2 54w t5 lights and icecap reflectors, with separate Workhorse 3 ballasts and separate power cables along with 2 70w Metal Halide bulbs with separate electronic ballasts and one power cord. It is all mounted on an aluminum frame with an aluminum housing to make it lightweight, cool and quiet. There are no fans and runs warm but not hot to the touch when the halides are on. It is currently painted black but I am willing to paint it grey as I already purchased the paint but never got around to it. This worked incredible well on my 75g, 4ft tank. Cost to fabricate was about $500
Manzanita Wood: $50 for whole package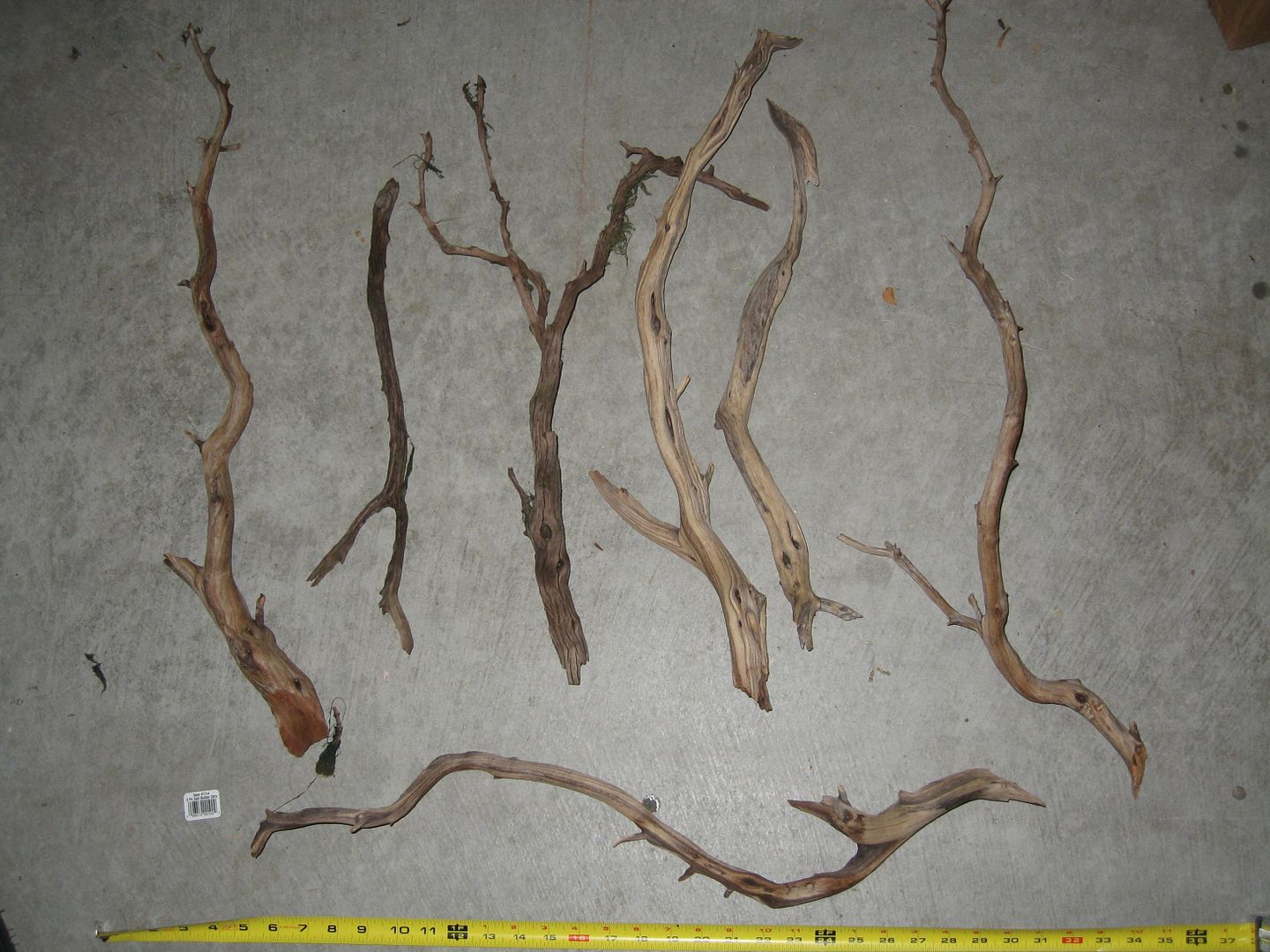 (2) 200w Heaters: Both for $25 or $15 each
These are 200 watt EBO-Jager heaters. They were in an inline heater housing I made and worked great, very stable. Not submersible.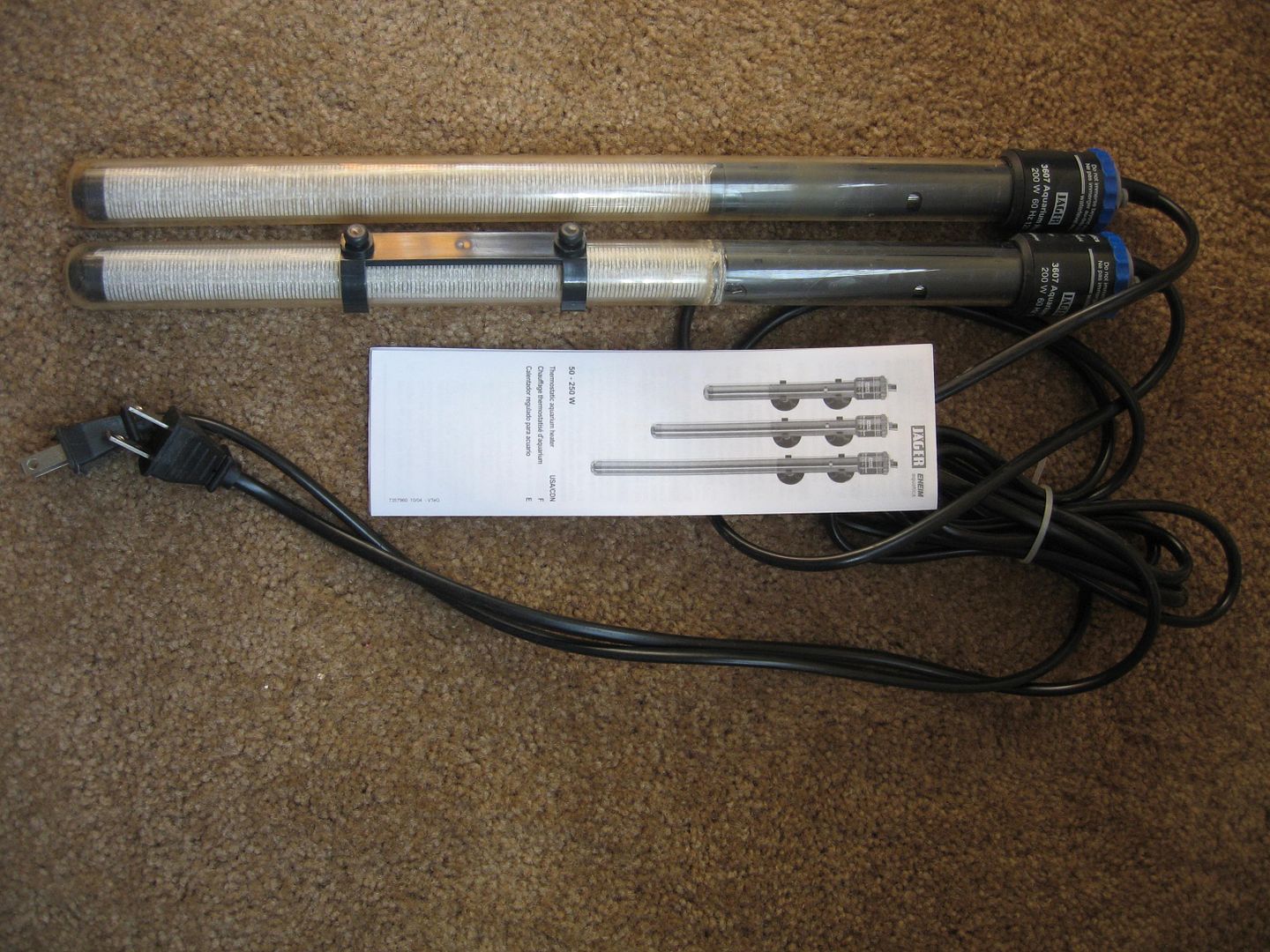 Thanks for looking
Brian