Discussion Starter
·
#1
·
Hi all i am selling 2 of my shrimp tank setups first is a 56 gallon columne style tank with stand, it has a sun sun t5ho light fixture rena smart heater, air pump, substrate is a mix of flourite and fluval shrimp stratum, and a fluval 405 filter, and for plants it has tropica 049, java moss attached to driftwood, subwassertang attach to driftwood, anubias, and about 8 large sword plants. You will be getting all of the above plus all the 30+ yellow shrimps and I will throw in 10 crs's from A's to SS. " note old pic there is no dwarf sag's in there and will have algea in and on plants"
For $350 here is a old pic.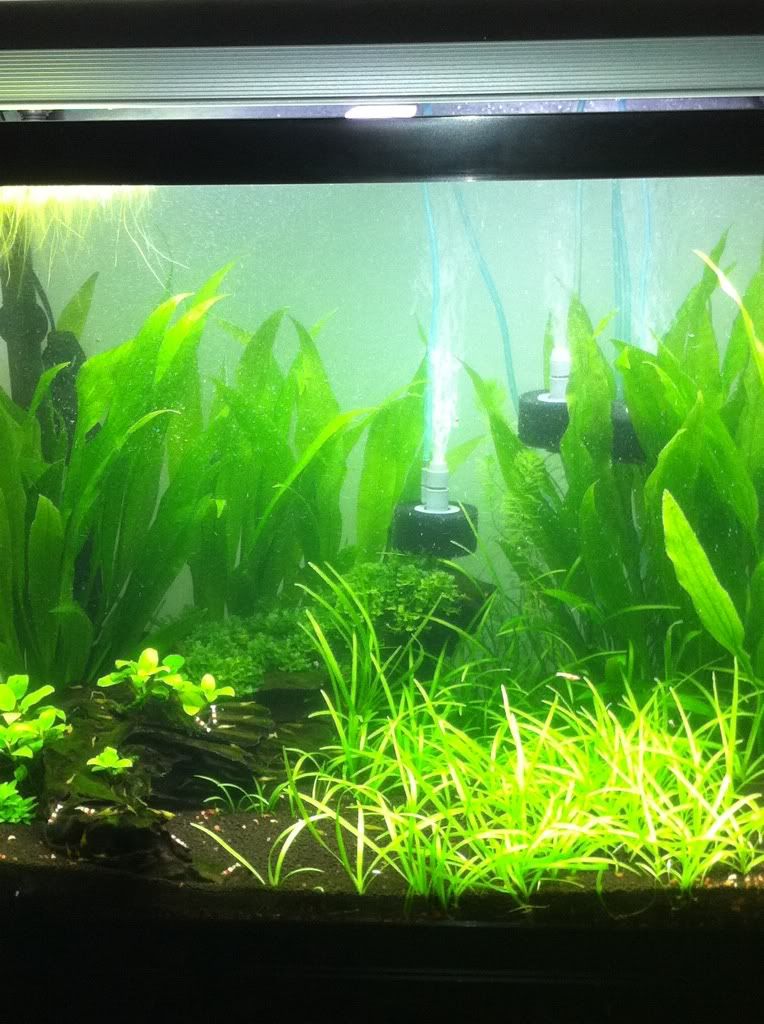 29 gallon setup with fire red shrimp and malawa with 2 pieces of driftwood covered and i mean covered with pellia and e tellunus, heater, hob filter covers
And lights and wood stand. I will also throw in 10 crs's with this setup plus all the shrimps in there!!!
$250 for this setup. I don't have a pic of this setup yet so it will be up later today.
With a purchuse of any of these setup's i will throw in 50 indian almond leaves!!! All shrimps will be adult's and juvies mixed.
For the first buyer i will give an option to buy my only WINE RED shrimp for
$100 bucks.
If interested give me a pm and reply to the thread thank you for looking Leo.
Reason for selling is to put more stuff in my shrimp room.
This is for PICK UP ONLY!!! In Lynn MA. 01904