I started a new tank Thursday 9/3/09. Let me know what you think!!
I still need a lot of help with the scape (particularly the left side.) Any suggestions would be appreciated. Right now I'm only using one bulb in the Coralife fixture, but I may add the second 14w 6700K bulb as I add some stem plants. I have Alternanthera Reinecki on hand but I'm not sure how it will look in the tank. I'm dosing with EI method currently at about the same rate I dosed my ten gallon tank.
Here are the specs so far:
I put a price beside everything I had to purchase. Most everything was already on hand. I've spent about $90.00 so far.
Equipment
15 gallon Aqueon $35
Rena XP 1
Hydor in-line heater
24" Coralife T5 NO - 1x14W 6700k (for now)
Milwaukee MA957 @ 1 bps via GLA diffuser
Hard Scape
Pea gravel $19.10
Slate-like rocks - free from Steak and Shake parking lot (in the area beside the building where the bushes are. They passed the vinegar test)
Plants ($35 so far)

Anubias Nana
Anubias Nana Petite
Java Fern
Needle Leaf Java Fern
Java Fern Trident (one plant)
Cryptocoryne moehlmannii
Crypt- unknown
Hygro- also unknown exact ID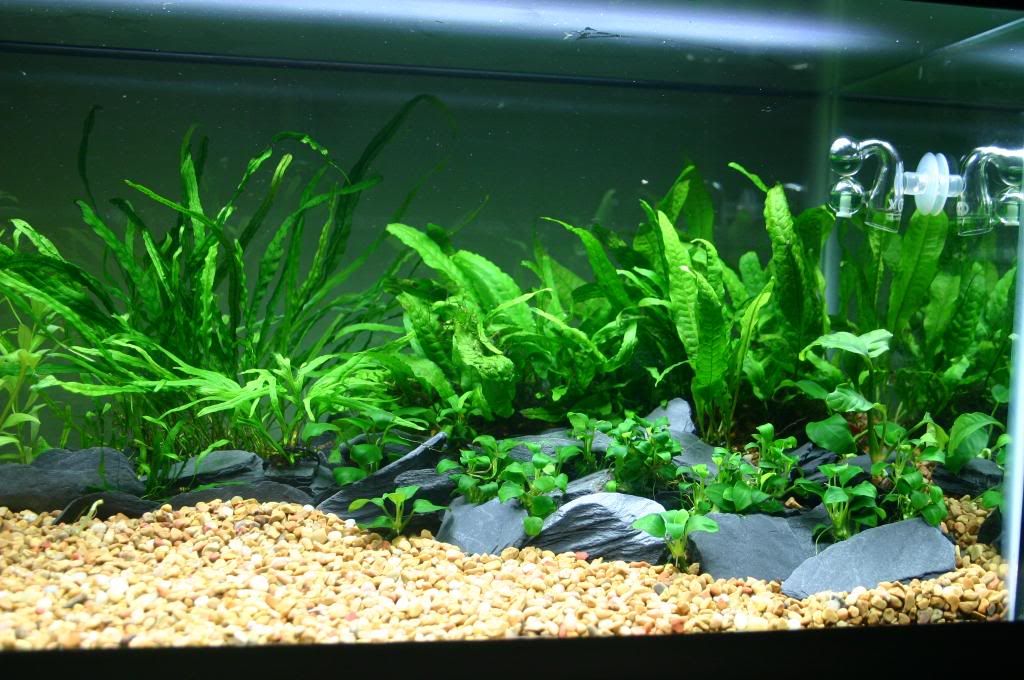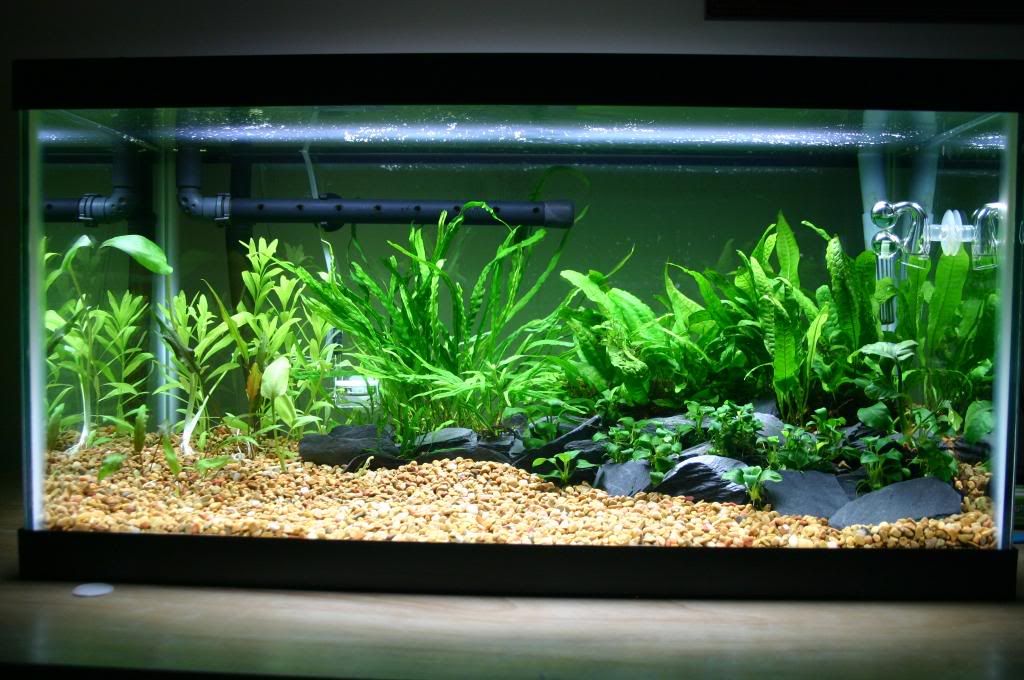 Where's Waldo?