Discussion Starter
·
#1
·
This is for you toddnbecka, LOL!
I promised not to resurrect "Is she saddled?", so this is an ending to that thread.
Pictures of my infected shrimp. I still am not sure what it was...parasite, or nerve stimulation. I found another forum and looking through their threads, came across a picture of a Ghostie that had the very same look. It did turn out to be a worm in this shrimp, and this shrimp did not make it.
Before picture of my Ghostie:
This was taken just 2 days ago: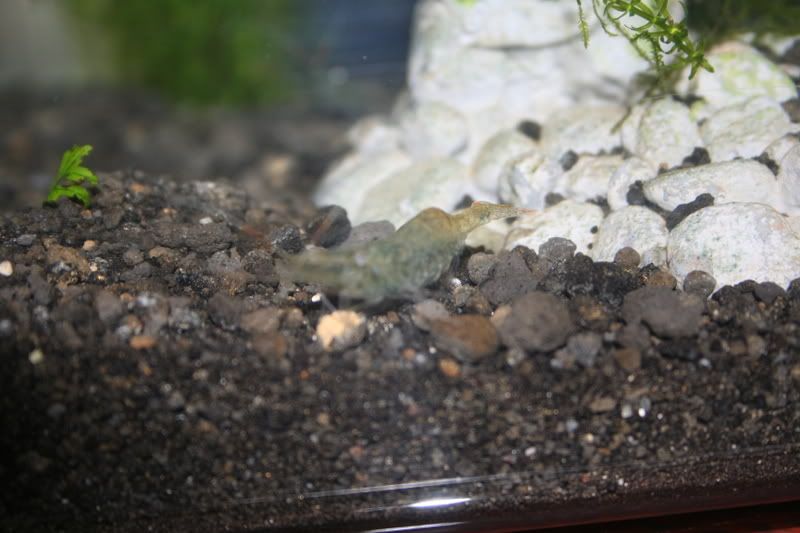 The white ribbon is gone...never did see a worm in the tank except the nematodes. I still ck her and the other 4 daily. Thanks for your help.