Discussion Starter
·
#1
·
Hi,
A few people have recommended to me that I should use Calcium Chloride (CaCl2) instead of Calcium Sulfate (CaSO2.2H20) because CaCl2 is much more soluble.
Link Below:
In have very soft water and, in addition to adding MgSO4 as part of EI macros, I add about 3/4 tsp GH booster at each water change (tank volume 300 litres). It's the GH booster that Aquaessentials used to sell and isn't very soluble (which is not a criticism of AE). Is something like Seachem...
Some Calcium salts are much more soluble than others. The least soluble common salts are Calcium Carbonate, which is basically chalk, and Calcium Sulfate, which is basically plaster of Paris.
Look at the solubility numbers in neutral pH water at 20 degrees C.:
Calcium Carbonate: 0.15 grams can be dissolved in 100ml
Calcium Sulfate: 0.25 grams can be dissolved in 100ml
Calcium Chloride: 74.5 grams can be dissolved in 100ml
Calcium Nitrate 121.2 grams can be dissolved in 100ml
It's no contest. Calcium Nitrate is almost 600 times more soluble that Calcium Sulfate.
Then ofcourse, others say I should stick with CaSO4 because although CaSO4 dissolves slowly, CaCl2 precipitates after you add it to your aquarium, then you have to wait for the CaCl2 precipitate to dissolve as well. So it does not matter in the end, use either one.
Link below:

I read in Tom Barr's EI article and Watson strategy that the CaCl2 does not dissolve that well in water. Well, it sure does not. Does anyone have any tips on dissolving this stuff? I also read about using GH Booster, but how much of this stuff do you need to bring KH and GH up by a 1 degree...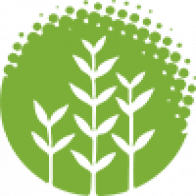 barrreport.com
Also note, I know Tom Barr uses CaSO4 mixed in his GH booster.
Can I get some advice on which one to use and why?
Thanks