Discussion Starter
·
#1
·
~Echinodorus 'Midi Fleur' melon sword~
I have some 5-6 rare medium-sized echi, 'midi fleur' babies;these swords grow up to be 12 inches adult, gets a red hue at the new shoots and they can get crimson red with leaves. Very beautiful plant to have in your plant collection. $10.00 for one.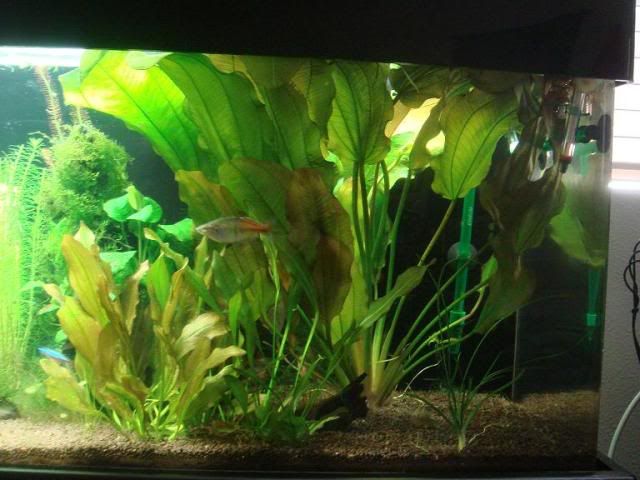 As you can see the mother is on the right and the babies are on the bottom..
Shipping is 6.00, priority mail takes it to you 2-3 days.
I accept credit card paypal and regular paypal.
Please 'private message' me if you are interested.
Peace!
eep:
I also have some aquatic plants like:

Rotala verticillaris
Rotala wallichi
Hygro sp. 'ceylon'
Stargrass
Echinodorus vesuvius
Green hygro
Pogostemon stellatus
L. Aromatica
Water primrose
Ammania gracilis
Myrio matto
Just about all sizes and in great shape, contact me and I'll give you my deal.