So I've got way too much fish food and need to get rid of some. This was all bought within the last month. I have one small sample package made out right now, and having never shipped anything before in my life, I will ship this to someone who is patient and willing enough with my lack of shipping expertise.
Golden Pearls are great for feeding fry replacing to an extent the use of live foods such as infusoria and baby brine shrimp. It's high in protein and is made in a way that it will float in the water column for a longer period of time.
This sample package will contain 9 different samples:
5g of 5-50 micron Golden Pearls
5g of 50-100 micron Golden Pearls
5g of 100-200 micron Golden Pearls
5g of 200-300 micron Golden Pearls
5g of 300-500 micron Golden Pearls
5g of 500-800 micron Golden Pearls
5g of decapsulated brine shrimp
5g of spirulina powder
2.5g of astaxanthin powder
Total of 42.5g of food, which should be enough to try out which sizes are best for your fish. The smaller foods will actually last quite long, depending on how many fry/fish you have and how often you feed.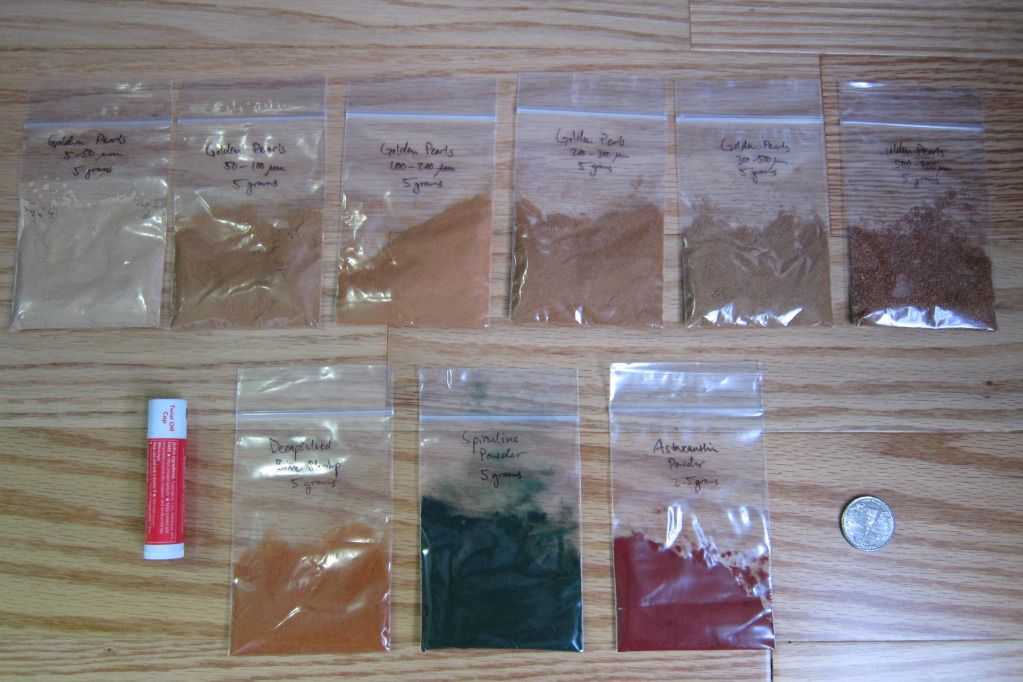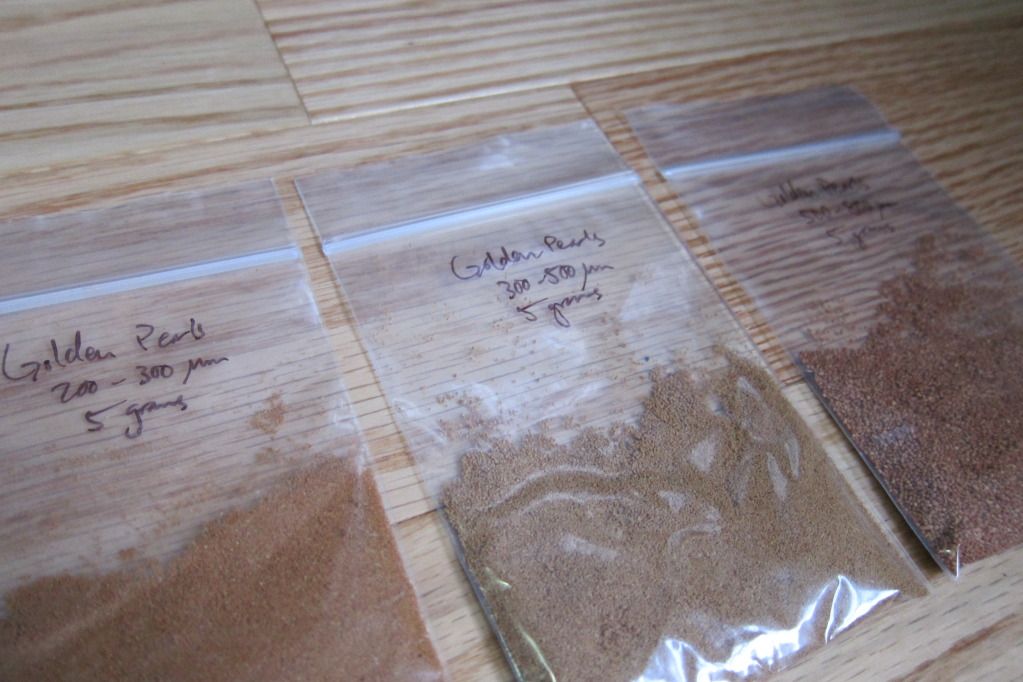 We can do a number list of those who are interested. Please just take the next available number instead of picking around to keep things (hopefully) organized.
1.
2.
3.
4.
5.
Rules are, whoever wins must give me detailed instructions on how to send the package quickly, cheaply, and efficiently, especially when dealing with PayPal. I've already put the package in a small bubble mailer (about 4" x 7"). Easy enough, right?
List ends on Sunday midnight PST, 1/6/2012, and I will randomly pick a number on Monday, and hopefully ship out by Tuesday.
This is completely free as I will pay for shipping.