Discussion Starter
·
#1
·
[For those who have not read my photo journal thread]
I've recently stumbled into a very beautiful and inexpensive background method. For the price of a $10 piece of foamcore (used for presentations and other applications - found at office supply stores) and a $10 backlight, you can achieve a whopper of a background.
The "trick" is that you NEED to block off the space between the tank and the background. This prevents glare from your overhead lighting.
The backlight is a simple halogen, undercabinet light from any home improvement store. Fluorescent (low wattage) lighting may also work. This light is mounted to the back of the aquarium stand, pointing up.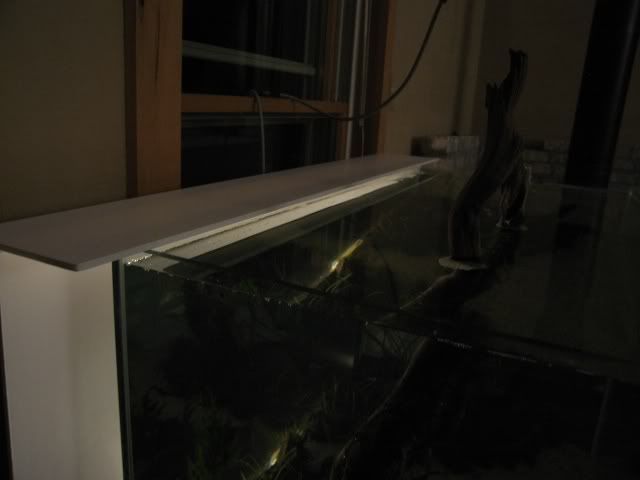 Backdrop without backlighting - creates a dark blue/gray look because the white foamcore is completely shadowed.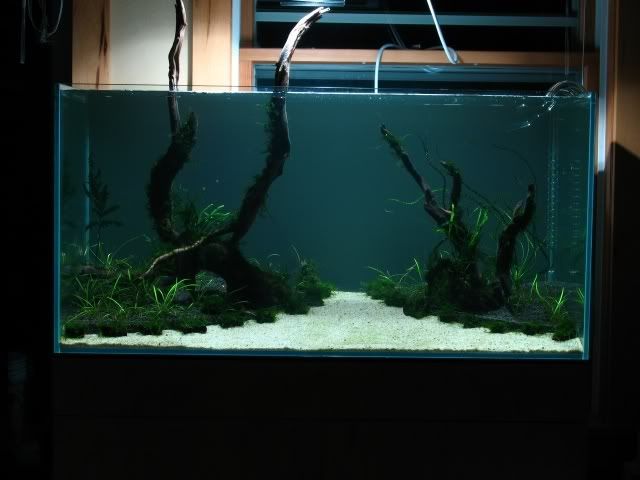 With the backlighting - the bright, white light of the overhead lighting gives the backlighting a pink/orange glow. You can now appreciate the darker, shadowed backdrop. Without blocking that top area, the backlight would be drowned by the glare of the overhead light.
For reference, here's how things look without blocking off that top portion.