Discussion Starter
·
#1
·
Although this tank will not be set up for another month, it has been in the works for several months and still has some work to do with it. It will be a fully planted tank with mineralized top soil as the substrate.
It started off as just a boring standard 75 gallon tank and stand. We ripped down the stand and sanded the stain off. Next we added some trim to the top of the stand to cover the bottom trim of the tank.
Sorry for crappy pics, most have been from the phone thus far. Will get better in the future!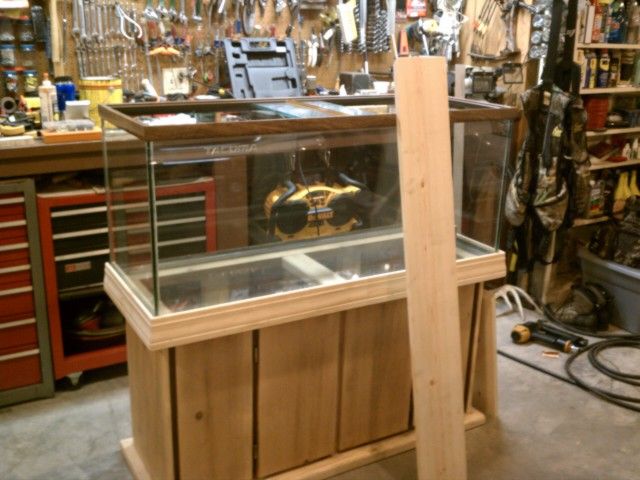 Next was building the canopy...The canopy is made of all pine wood and crown molding around the edges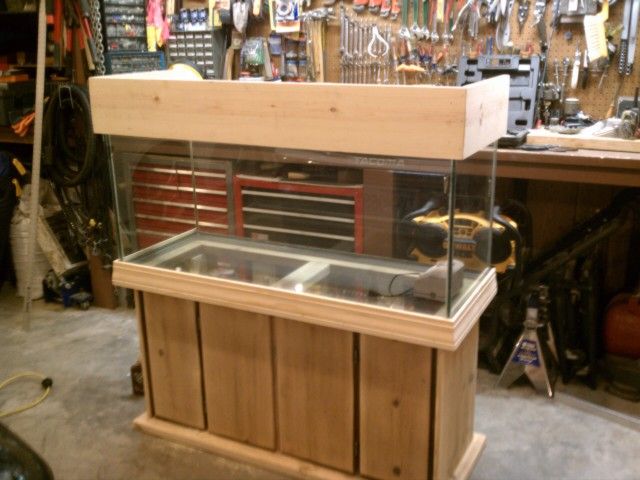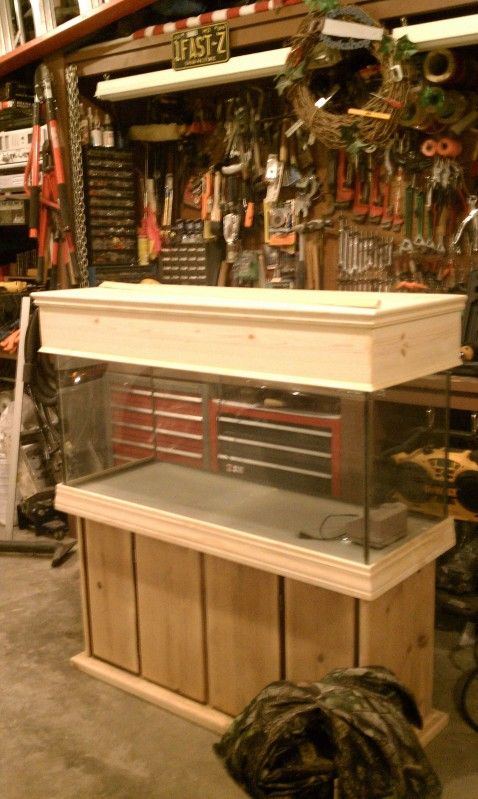 My neighbor owns a cabinet company and was kind enough to take the canopy to his shop and cut the top and install hidden hinges on the inside for me.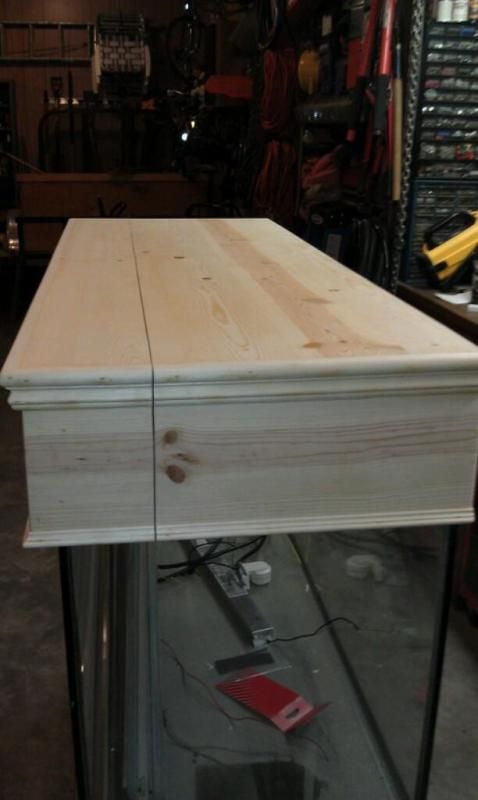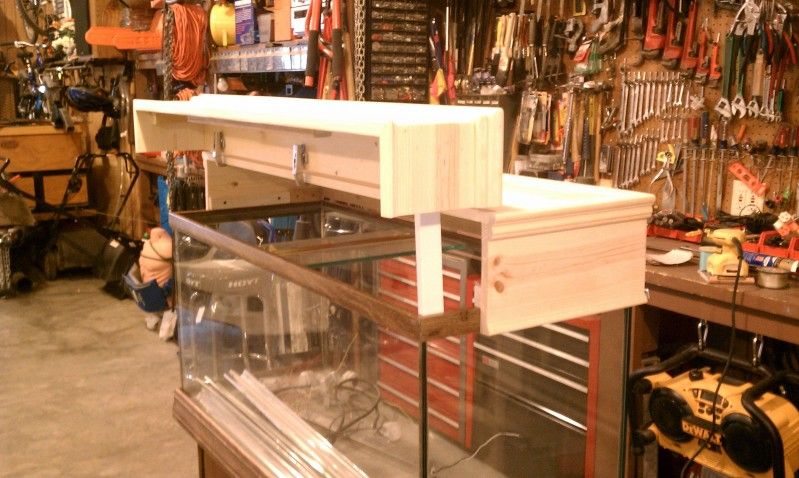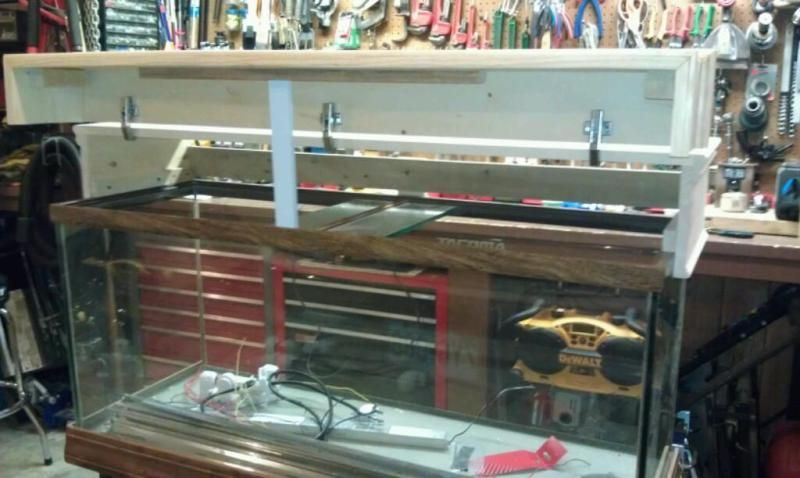 We then stained everything a dark espresso brown color. We first tried an oak stain but didn't look very well and the fiance didn't approve!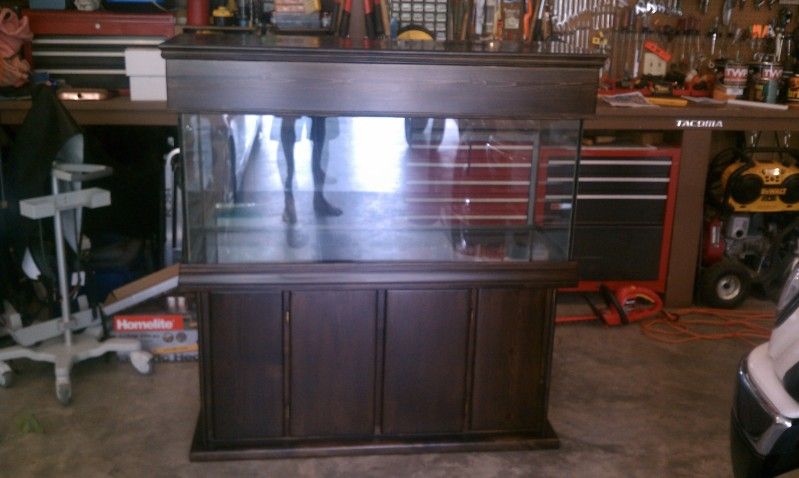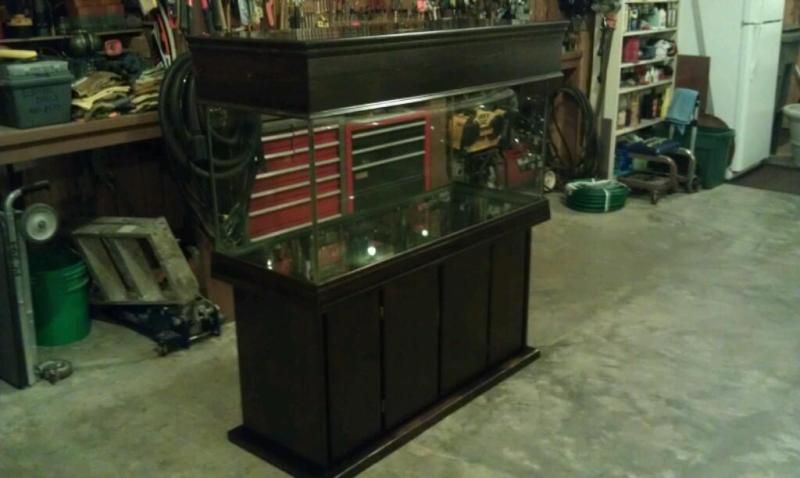 Today we retrofitted the inside of the canopy with a workhorse 7 ballast which will be driving 3x54 watt T5HO bulbs. Inside was painted white to add to the reflectiveness and then sealed to prevent moisture damage.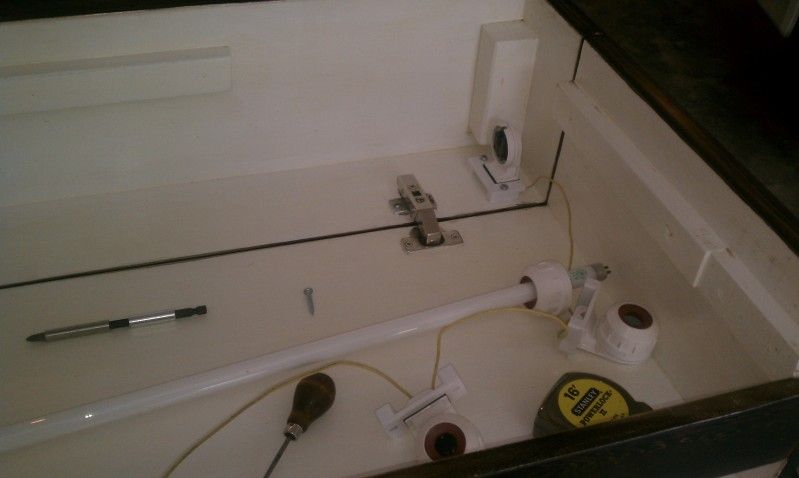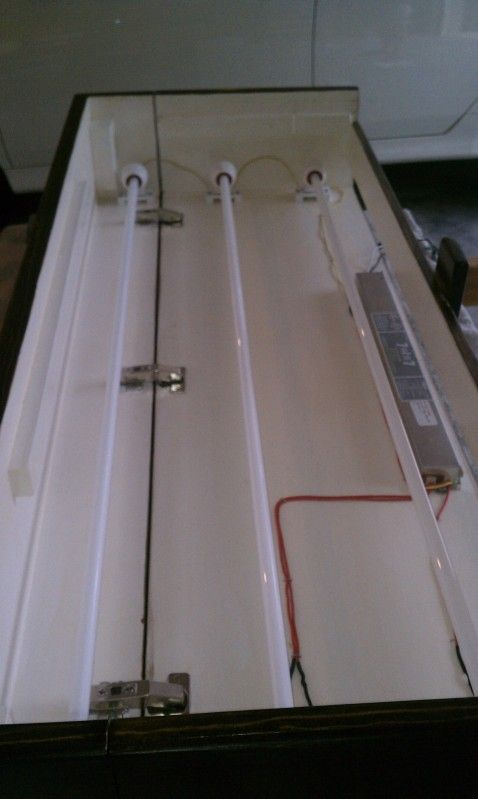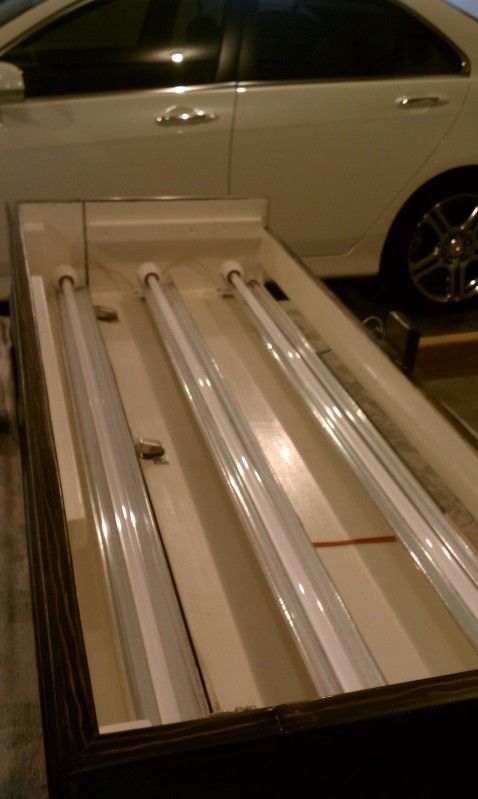 Next step is to paint the back glass black. I also have some manzanita driftwood ordered from tom barr that should arrive any day! Then wait 3 long weeks until I move to the new house to set this project up!