Discussion Starter
·
#1
·
So here is my first attempt at a planted tank journal. Should have taken more pictures from the beginning but here we go...
Tank- Basic 5.5 gallon derimmed
Top- Acrylic taken out of picture frame and cut to shape
Light- Clip desk light with a 15 watt CFL 6500K bulb
Filter- Tom mini internal filter
Heater- Tetra 15 watt heater
Stand- Espresso storage cabinet from Bed Bath and Beyond
Substrate- Bottom layer of black eco-complete mixed with active-flora, topped with black eco
Flora- java moss, subwassertang, echinadorus vesuvius, crypt wendtii, crypt parva, anubias nana petite, anubias nana golden, java fern, java fern narrow leaf
Fauna- 7 unsexed juvie red endlers
Inverts- About 30 cherry red shrimp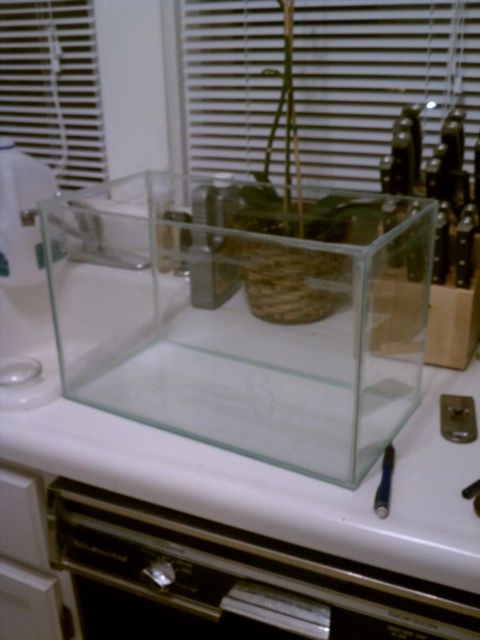 This is what it looked like after I took the Rim off before I set it up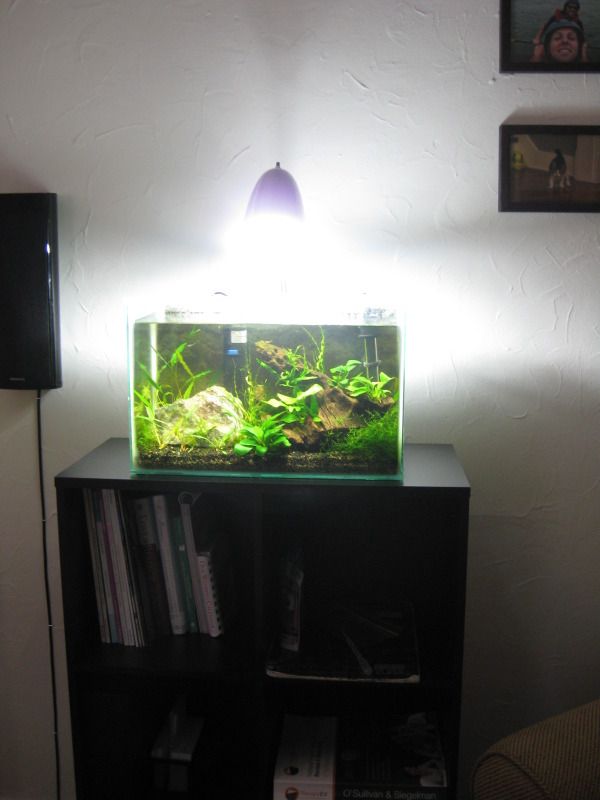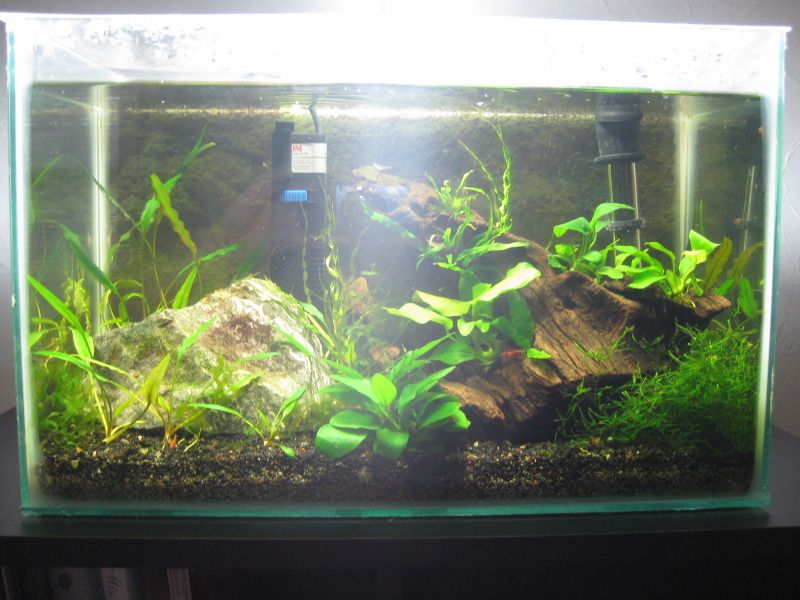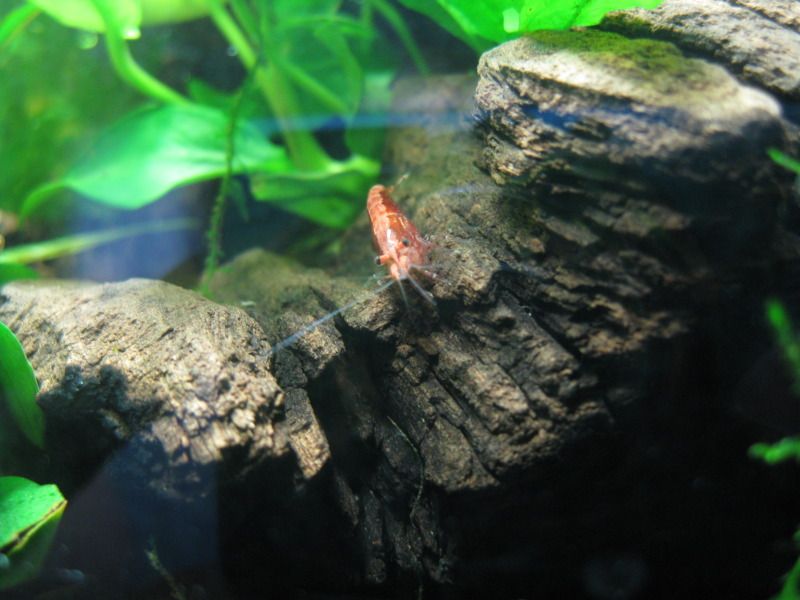 Will get some more pictures when I get back in town. Originally had a 20 watt light but started getting algae so nixed that fast. Tank is finally all cycled after a good month of running. Plants are taking and growing well and the shrimp are getting redder and berried.