Discussion Starter
·
#1
·
So after seeing the new Fluval Spec 19L in my local haunt I decided that I needed to have a go with something a little smaller than what i'm used to. I tried to put myself off the idea thinking I couldn't afford another setup but then the tank came on offer so I couldn't refuse, especially when it came with a free heater!
Seeing other peoples nanos on here inspired me to do one for my own so i'm going to try and take pictures along the way. I only decided this after the substrate went in so there's no pictures of the tank being assembled. It's a simple enough thing to do though.
Here should be the first picture I took. The substrate I went for was Fluval Flora. Cheap enough and the 2KG bag was all I needed.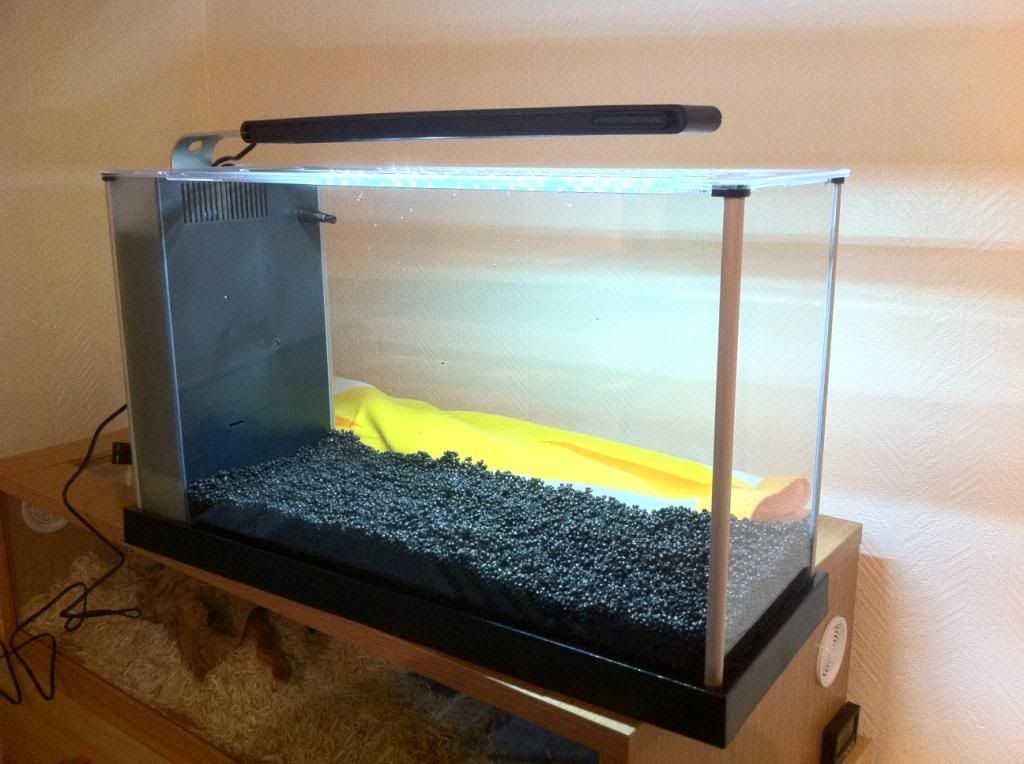 Next I decided to use an old piece of root for the decor. This was originally a much larger piece that came out of my main tank. I snapped off loads of the roots and worked them together in a formation I liked. I'm trying to keep things in proportion but as its my first attempt i'm just kinda working things out as I go.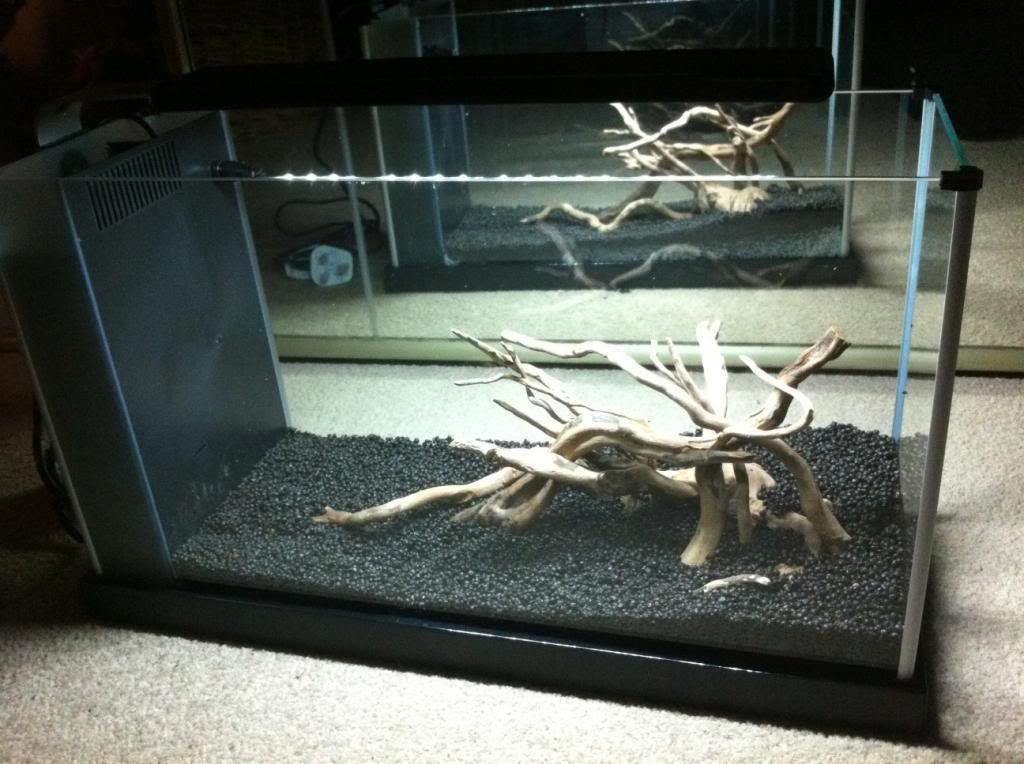 So now the roots are in place I can try add the rest of the equipment i'm using. I have an old Fluval Mini 20G co2 kit lying about with 3 or 4 full cartridges so i'm going to use that up while the plants grow in.
Oh yeah plants....So i've just ordered a bunch of HC to go in this and also i'm going to harvest some of the hairgrass I have in my main tank. Hopefully the hairgrass will hide the dirty great co2 chamber that comes with the mini kit.
So thats about it for now. I may add the water and get the filter up and running but i'm in no rush. I'll update pictures as and when I progress.
As it's my first attempt all advice is encouraged and welcomed. thanks!!