Discussion Starter
·
#21
·
And my final update of the night!
Took the AR out of this one. I don't really like how it looks. I kept some rotala trimmings from the 40 gallon and may add them here, but I'll leave this for a night and then decide tomorrow if I want to add them in or leave it. I'm still not satisfied with this scape...the moss has grown in really nice, but the tree effect isn't really hitting me any more. Thoughts on changes would be appreciated. I do have several more pieces of ohko I could add to the back too. We'll see.
Pics.
Before:
After: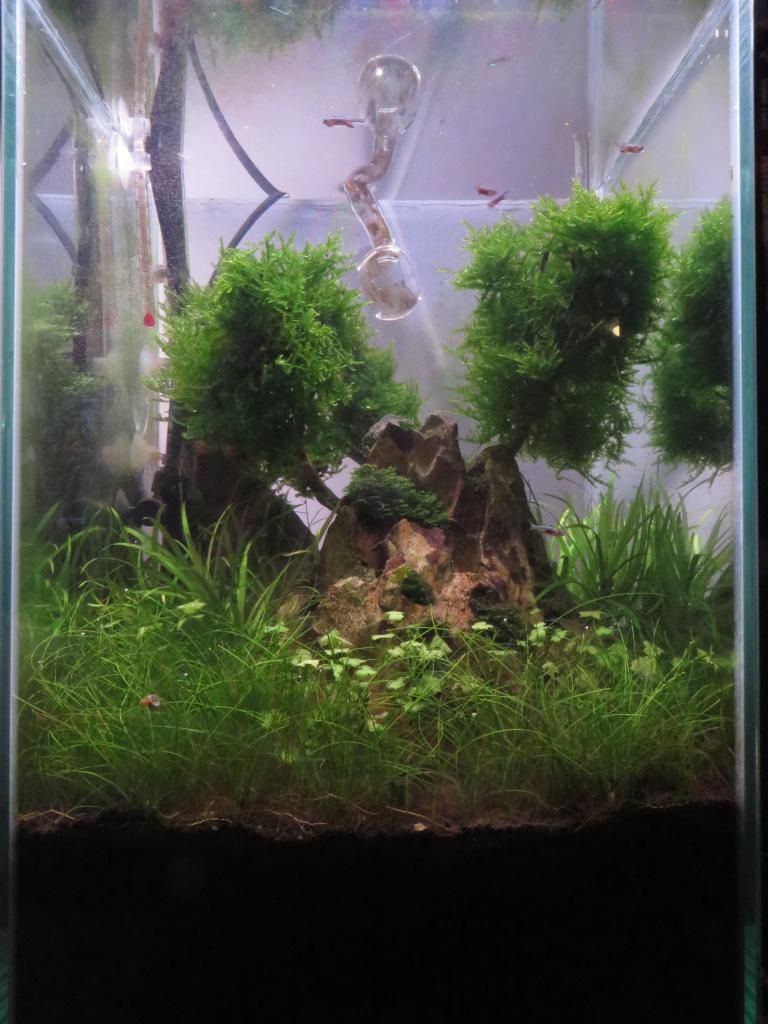 I now I have a hanger for the light so it doesn't sit right on top of the tank.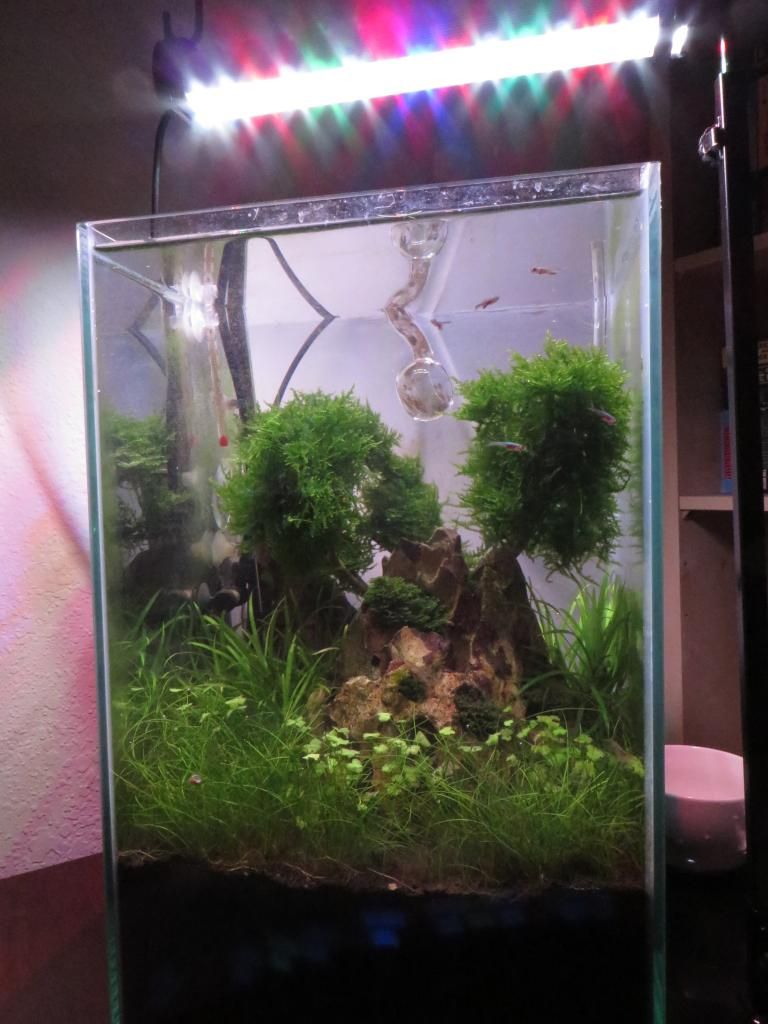 Thanks again for the comments and views!