Discussion Starter
·
#1
·
I have become friends with one of the fish guys at petsmart and got him to give me this little guy for free so I can nurse him back to health. sorry for the crappy ipad photo. he is a very beautiful little fish!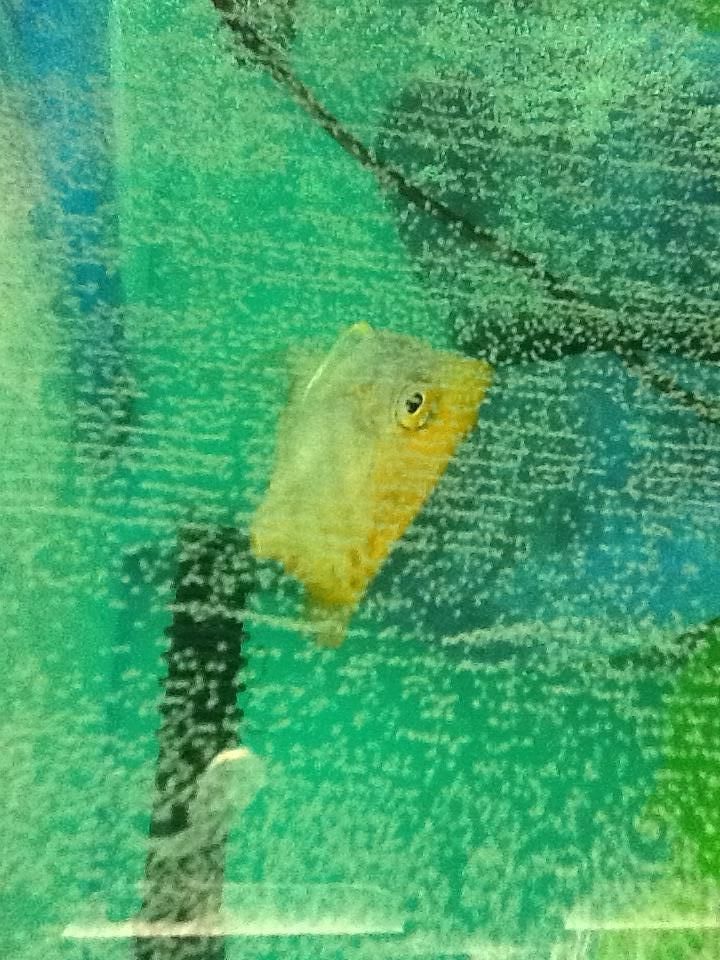 apparently one of the dragon bichir things jumped into his tank and nipped all his fins off and it got infected. that was their story.
why is the pic upside down? well photobucket fails again! tried to rotate but still upside down.