Discussion Starter
·
#1
·
I was hoping someone could help with this. A few months back by dad found some fish in his pond that he didn't recognize. He didn't buy them and they just kind of appeared out of nowhere. Originally there were 5 of them but now it's down to 2. (Two of them died and one accidentally got rehomed with two koi that got too big for the pond) My dad does mind them but since I was over yesterday for mother's day I took a picture so we could hopefully figure out what they are.
Here is the picture: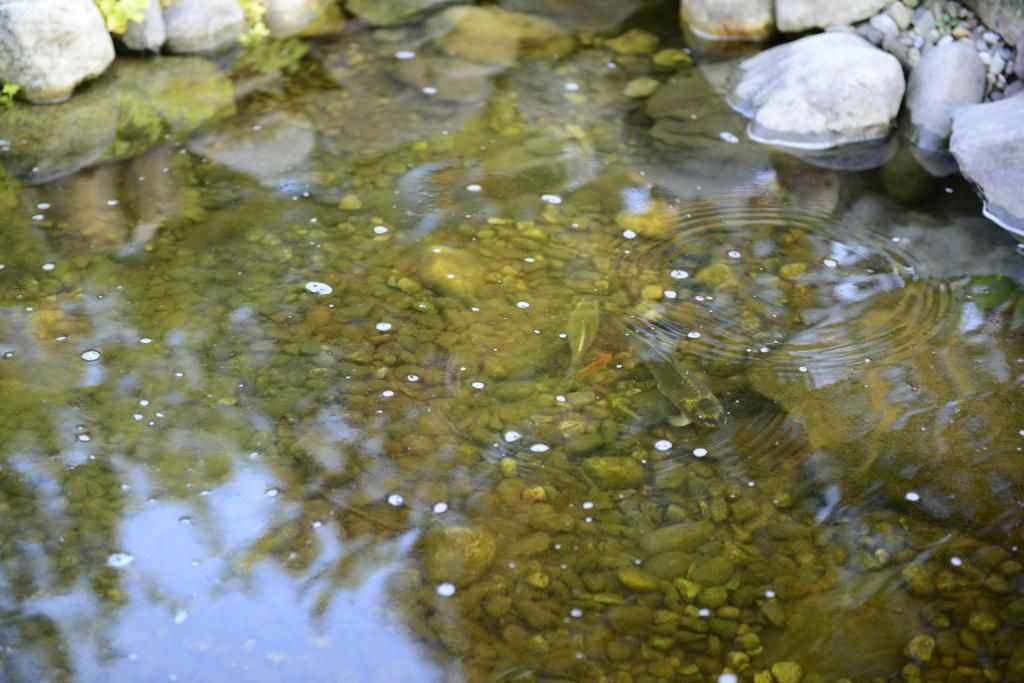 The fish in question are the two dark ones. I don't know if it's good enough of a look at them to identify, but any help would be appreciated. I mainly just want to make sure there won't be any problems with the fish being there. The red one there is a comet, my dad just bought some a little over a week ago.