This is my first aqua-terrarium (or terrarium in general) build and I wanted to share my first experience with you guys. My hopes are that it will inspire/motivate/help people who are building their own and to get some great suggestions from the veterans here.
I'm pretty ambitious, and so
these are my goals for the tank;
-Medium/large sized pool and aquarium on the far right, probably 6"-8" deep.
-Large stone "free-fall" style waterfall starting near the top of the tank on the far left and draining across to the pool.
-Rocks and ground eventually largely moss-covered.
-Lots of vines, thick ferns, tropical flowering plants and possibly orchids.
-Natural and long-term equilibrium of plants, bacteria, fungi, fish and amphibians. The latter will most likely include Darts or Red Bellies and tetras and catfish.
-Use of as little plastics and chemicals as possible. I do plan on using PVC and eggcrating for the false bottom and silicon sealant to attach whatever backing I decide on, but absolutely NO spray paint or expanding foam.
That being said,
this is what I have so far;
-55 Gallon all glass aquarium (19x47.5x12)(HxWxD) Full dual hood and stand included.
-Rena Filstar XP2 Full Filtration System
-Lots of fine white filter mats
-Creek rock (some with moss)
-Rotting logs/branches
-Moss mats*
*The moss mats were gathered in a temperate clime (State Park in New York) although the species grows down into Florida so I am giving it a shot in a tropical terrarium.
Thanks for reading and any discussion or suggestions are appreciated!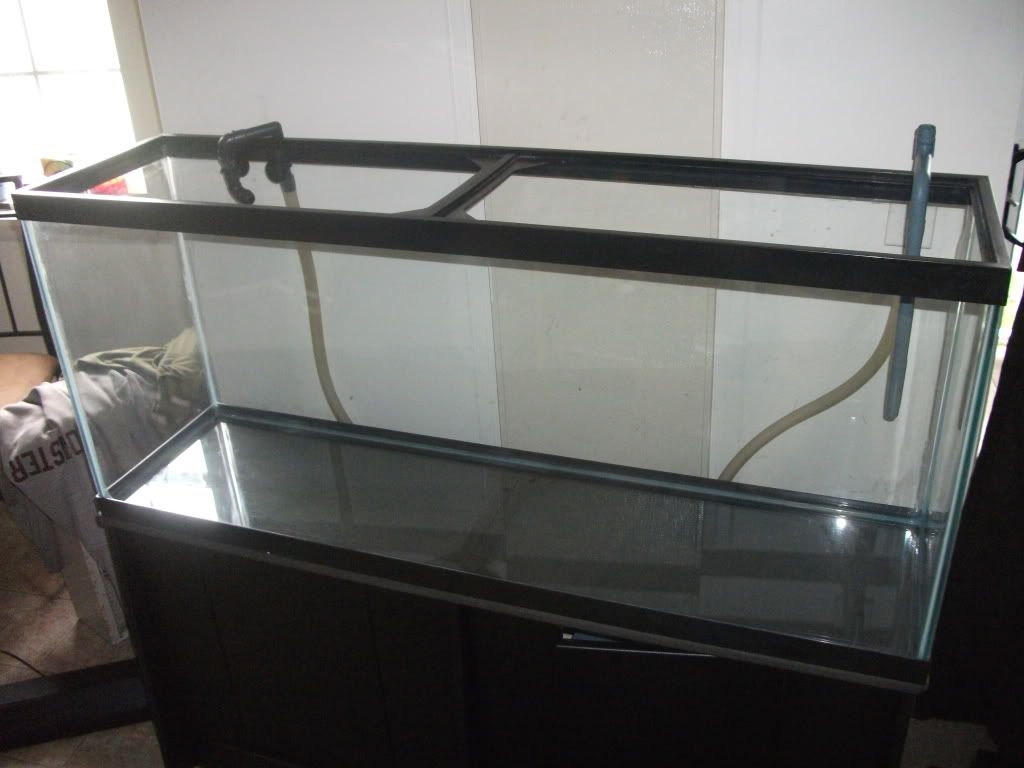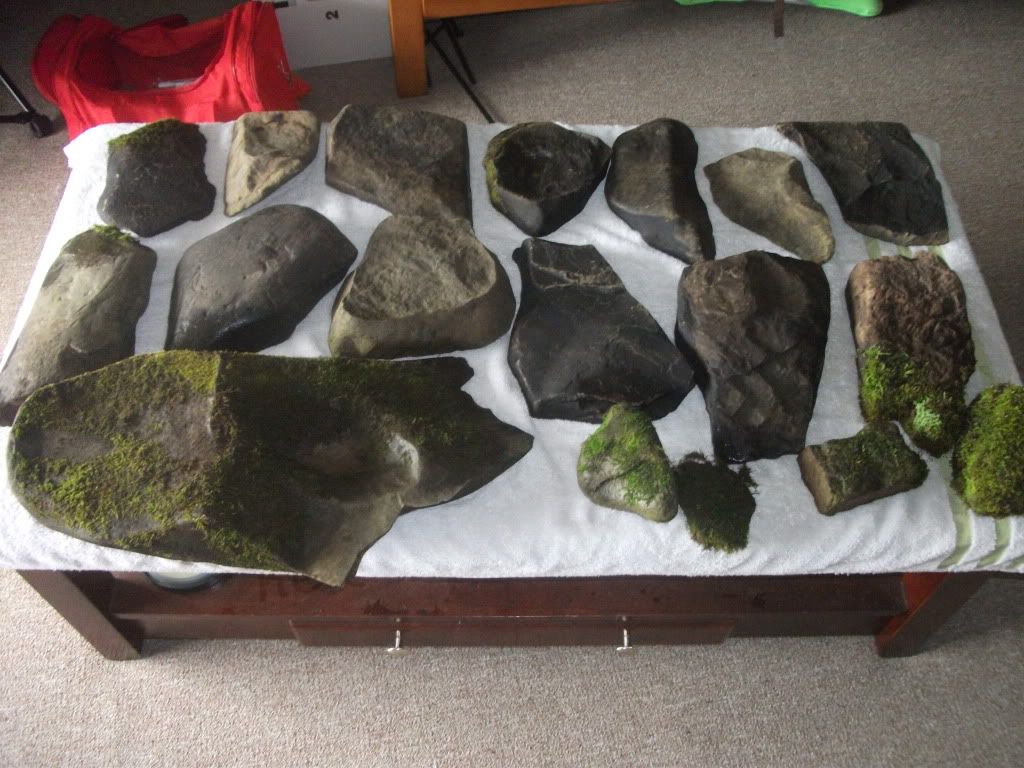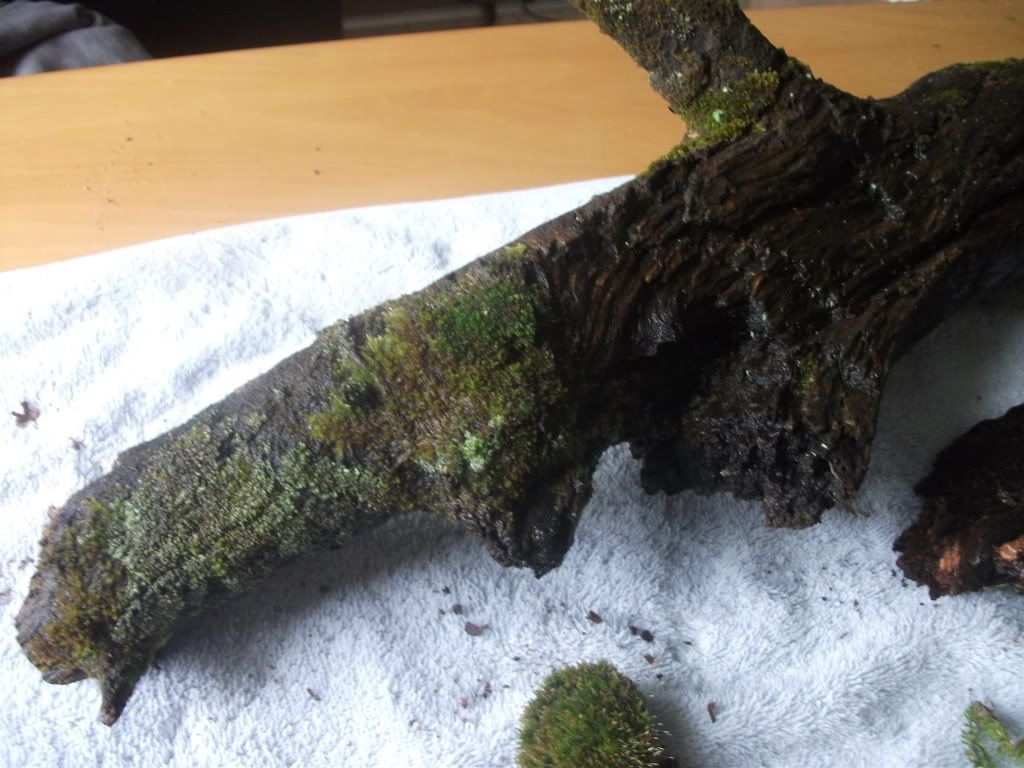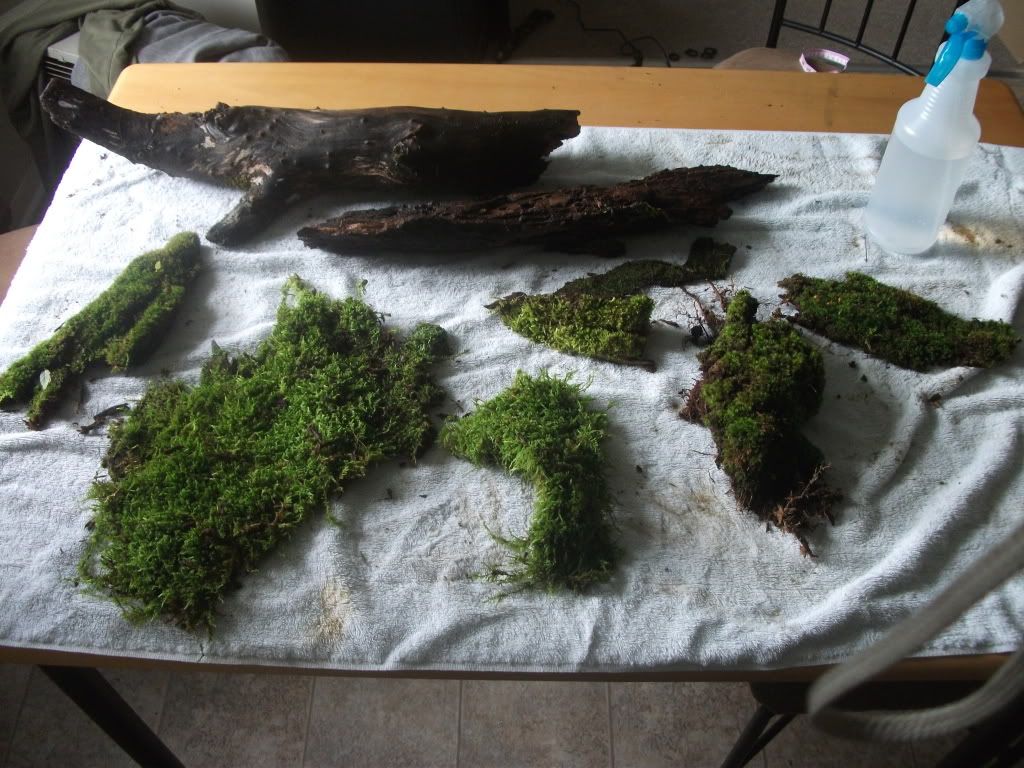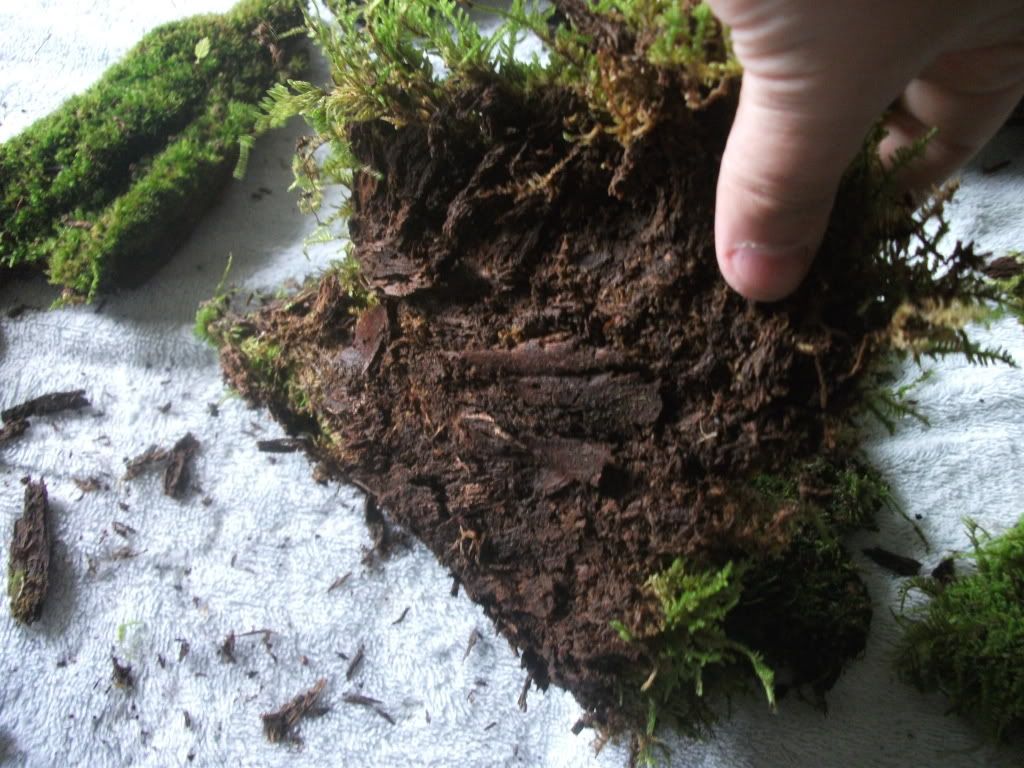 Went to Lowes to grab the eggcrating and PVC pipe. Walmart had the peat moss I needed to I grabbed three bags to be safe. I cut the PVC into 5" segments to support the false bottom. When I cut the eggcrating into the shape I wanted.
I lined the bottom with gravel as a sort of make-shift foundation for the PVC so they didn't slip.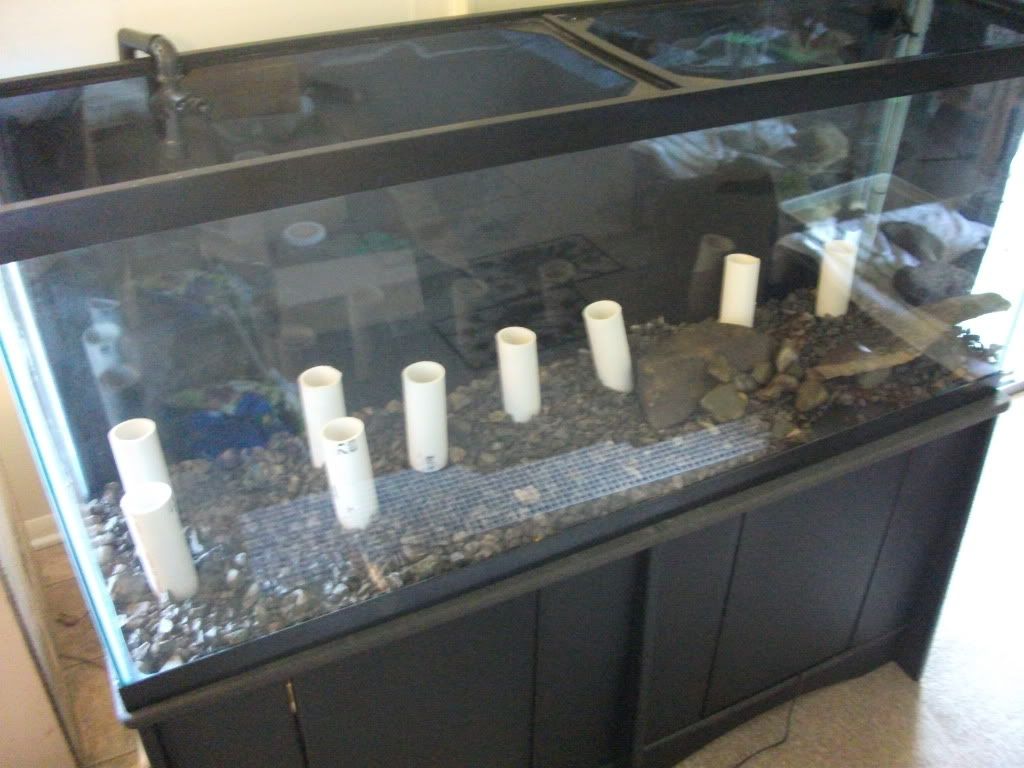 After stacking on the eggcrating and lining it with filter mats, I realized the shape wasn't right. I needed some sort of natural-looking slope or edge to the water, and this wasn't doing it for me. So I got a log I had found at the State Park and laid it lengthwise across the tank, then used the eggcrating as scaffolding to make it even to the height of the log behind it.
I added a branch on the right to give the land feature a split-level effect, then added my peat moss and the moss mats, plus some ferns and ground vines I found on the side of the road.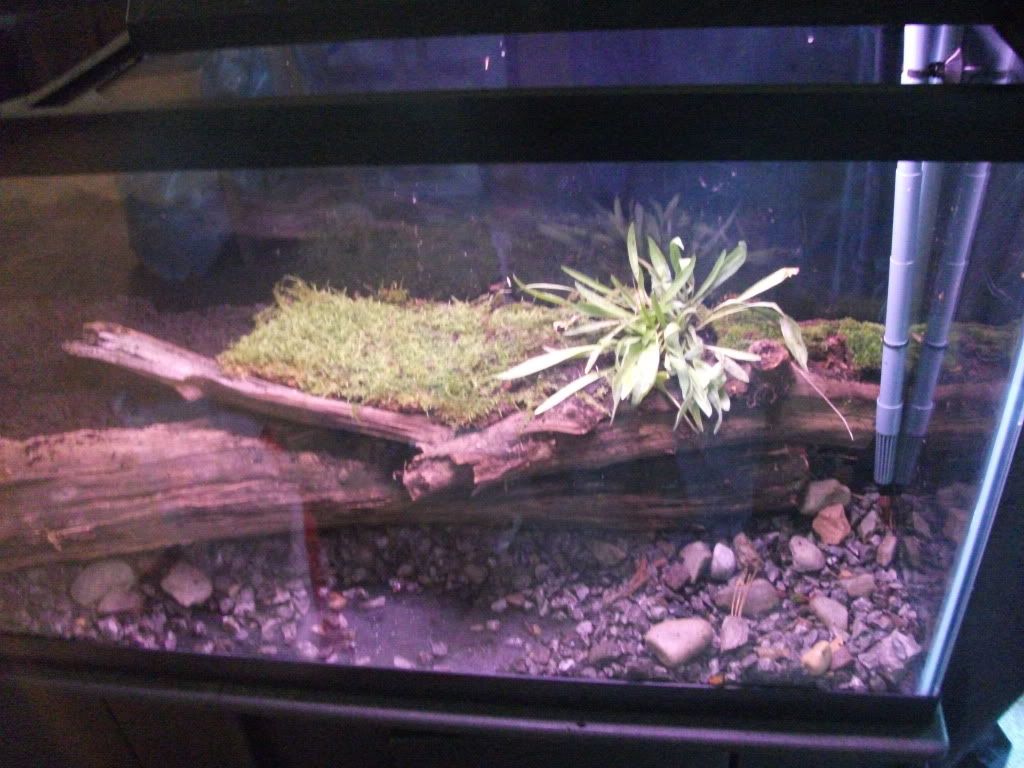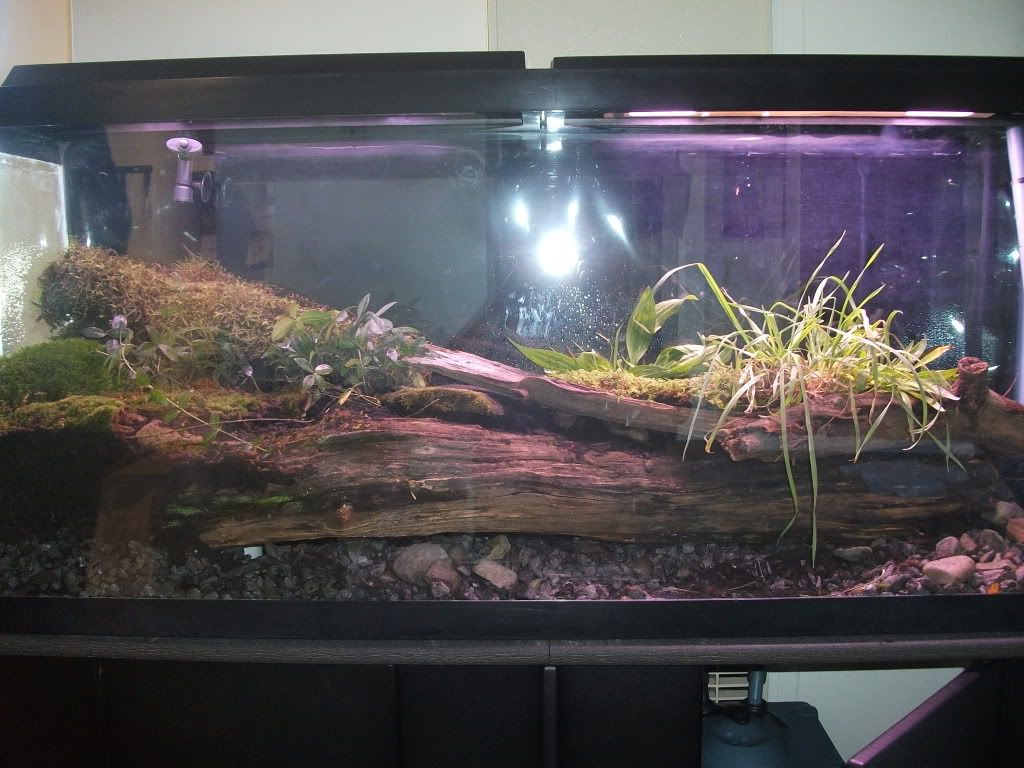 Added a few rocks to make use of the wasted vertical space with a big log on top. Also added the water feature. Something was missing though.
Soooo I decided to go back to Walmart and grab some real tropical plants instead of the weeds I had found. I did keep the ground vine though; it looked nice. This is (so far) the end result. What do you guys think?