Discussion Starter
·
#1
·
First off I would like to say thanks to both Kevmo911 and Jeffkrol, they helped me greatly when it came to selecting items for my co2 setup.
I have had several years experience in reef tanks but due to the pain of water changes and mainly moving I was forced to sell my tank. (Date is off)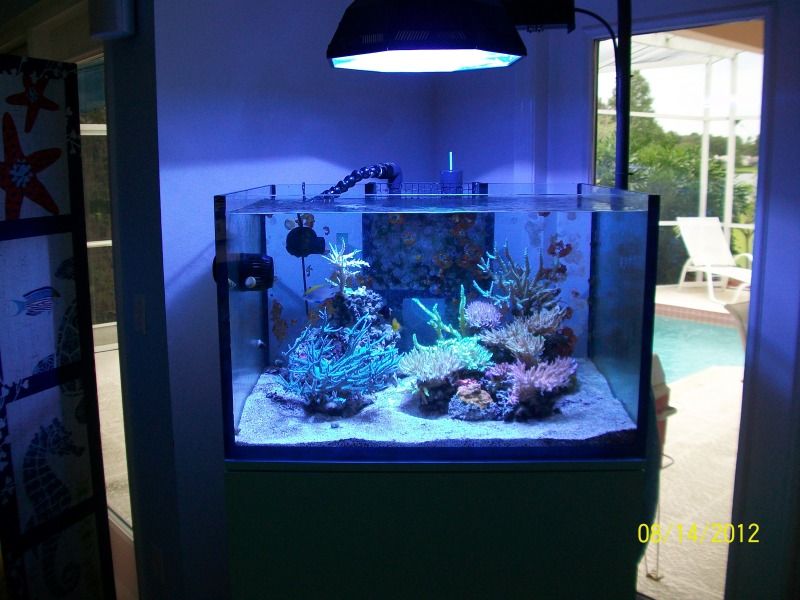 I learned a fair amount and honestly the biggest lesson learned was to plan ahead. (Something I still some what lacked in this new planted build) . I have always had an interest in bonsai yet due to the nature of floridas weather all of the various maples I enjoyed were not ideal for our weather.
*Equipment*

Tank: ADA Mini M (Garden Mat)

Lighting: ADA Aquasky Moon 361

Filtration: Eheim 2217, US Plastics reducer elbows, VIV Lily pipes
Co2: 5lb Co2, Air Gas E12-215D Regulator, Parker Metering Valve 2F-H3L-V-SS-TC HR, Swagelok SS fittings, Fluval 88g-CO2 Bubble Counter, NAG Diffuser (also purchased was the Music Glass bubble counter but the quality was low so I went with the fluval plastic counter), ADA co2 line / check valve.

Opted to not use a reef keeper / or Aqua controller apex so I am using a power strip with a GE mechanical timer.

Parameters: Testing will be done via a Hach HQ411d for PH, Hach SL1000 for Ammonia / Chlorine / DO. Hach 2100N Turbidity / Color. HK Aquarium drop checker just to keep an eye on things.

The lily pipes are of decent quality however I find them a little large for my application, also they do not come with any kind of "holder" so you are at the whim of trying to straighten your tubing as much as a possible. The Bubble counter kept having water drop through it a bit before I could turn on the co2, even once I set it the area to count bubble was probably around 1/4 of an inch. I am happy with the cheap fluval 4 dollar bubble counter as of now.
I decided to keep the plants minimal:
Rotala Rotundifolia 'Green'
Eleocharis sp. "Mini"
Hemianthus callitrichoides "Cuba"
Vesicularia dubyana "Christmas Moss"
Layout Material:
1x Small Horn Wood
Substrate:
Ada Power Sand
Aquasoil
HK mixed powder (pretty sure this was just wood ash from the looks of it heh, felt sketchy putting it in there)
I started dry for the first few weeks so the cuba could build some roots into the soil. I did however make a fairly bad decision in removing the drift wood early and forgetting how dried out it would get. It raised towards the surface and some what "ruined" the aqua soil position and plant lay out. I had to emergency fill due to a nice "misting" of lense cleaner instead of water. Oops? Anyway that is why the tweezers are positioned there, it is to hold down the drift wood until it soaks the water back up.
I have the pictures of me setting up the tank etc but as of right now I will just post where I am at and once things grow in (if I can avoid an algae bloom) I will show the complete progression.