Discussion Starter
•
#1
•
So I'll be honest... I have no idea what I'm doing. BUT I've done a ton of reading and I love love love micromanaging so this seemed like worth a try.
So here it is, a small 10gal I started, i did a test run on a 1.5 gal with 3 snails to see if i dont kill everything and after cycling this one and getting a few fish i figured i could show it off a little (with everything not being dead and all)
Im ordering some loaches tomorrow (I think 5-6 kuhli loaches yah?), as well as some ground covering plants, I dont really have the desire for a co2 set up or crazy lighting regulating so some low light moss and the like i think would make for a nice carpet when well trimmed and cared for.
any who..
It will be fun to take regular pictures then come back to see where I started
so.. so far, 6 pearl danios <3
2 mystery snails (that are always hiding)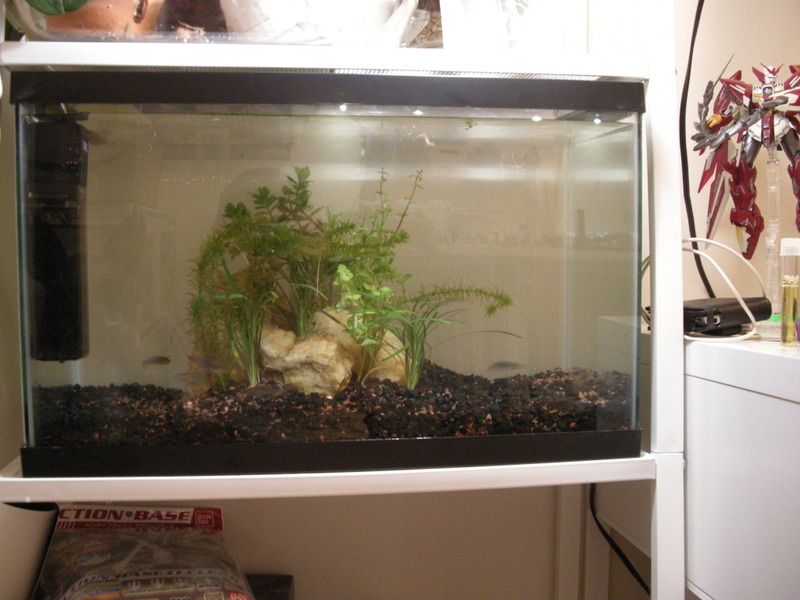 So far the danios really seem to enjoy a subtle current and chasing floating plant bits now and again. Love these little dudes attitude!