Here is my first planted tank! It is a 29 gallon tank with eco complete substrate. Running an Aquaticlife 2xT5HO fixture for 6 hours/day.
Plants:
cryptocoryne lutea
cryptocoryne ciliata
cryptocoryne spiralis
cryptocoryne wendtii 'brown'
pennywort
hornwort
water sprite
red tiger lotus
rotala wallichii
micro sword narrow leaf
aponogeton boivinianus
java fern
marimo balls
nesea red
7/1/11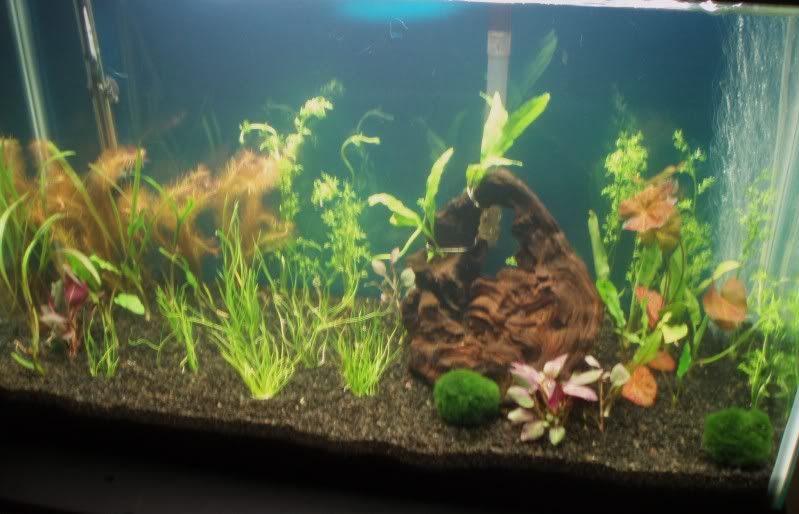 first day planted
8/10/11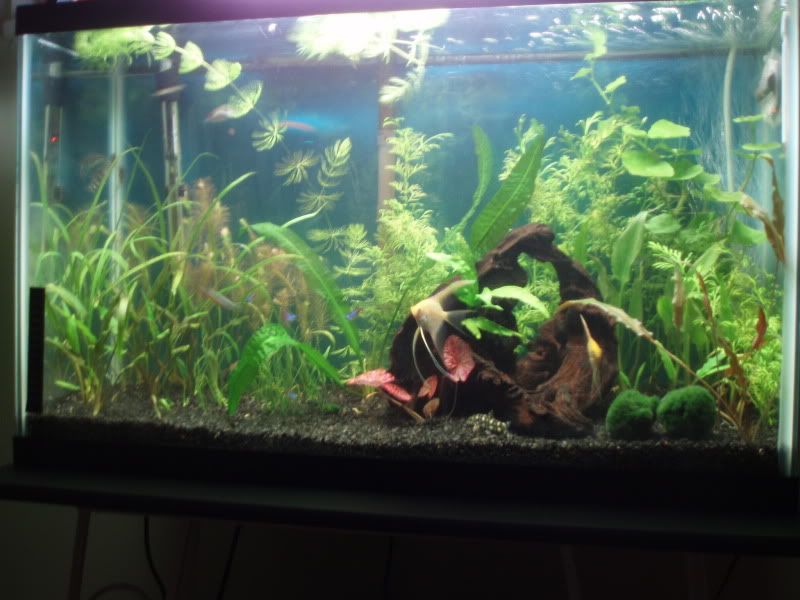 a little rescaping and some new plants. lots of growth!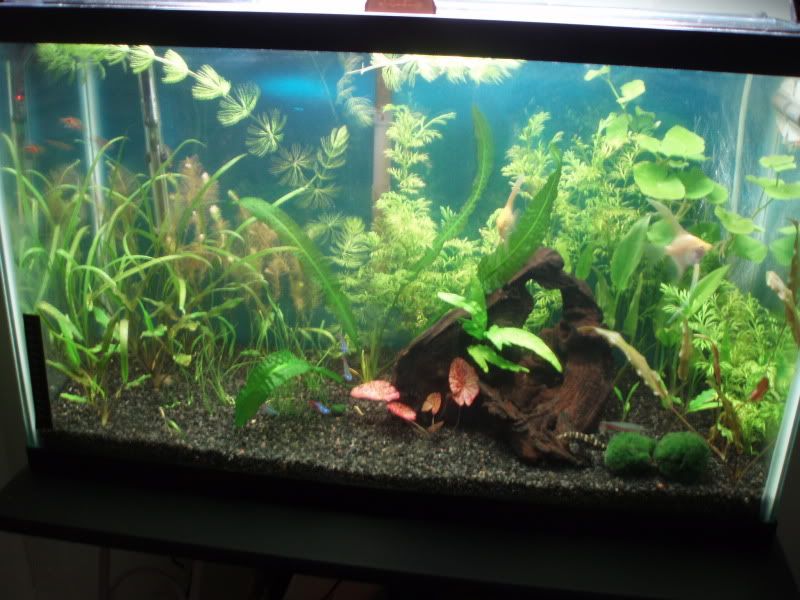 Comments/suggestions welcome!
photos and videos here:
29 gallon newly planted
8/16/11
Added some really nice nesea red yesterday! Will put up a pic later.
12/9/11
Adding some new pics, going to do a rescape soon, which will include pulling out the nesea red and replacing with a different plant.