Discussion Starter
·
#1
·
Figured I could get some help, advice, tips on my first ever tank.
Went for a planted one because I believe they're overall nicer looking, plus I don't have space for an outside garden. So one in limited space is just perfect for me.
This is a 2.5 gallon tank, with a very simple hardscape.
Tank is on the cycling stage at this point.
Currently no ferts, ammonia, etc., are being added, I'm letting it run on it's own.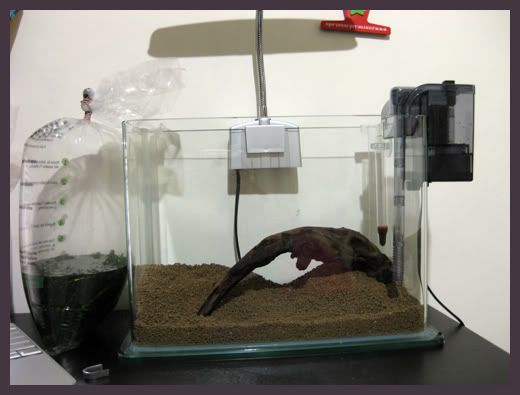 Equipment:
It has a mini filter that runs at 25gph.
Temperature is kept at a constant 25-26 celsius degrees without a heater.
11w fluorescent lamp, which is on 6 hours a day.
Plants:
Claudophora Aegopropila (Marimo), which I hope will keep the harmful algae away.
What I believe to be "Elodia Densa", if anyone can confirm this that would be great. (I plan to eventually replace it with smaller plants)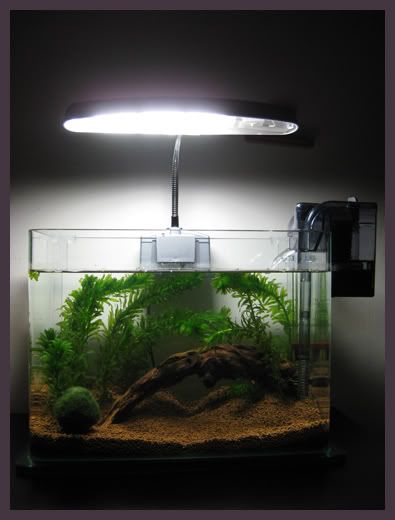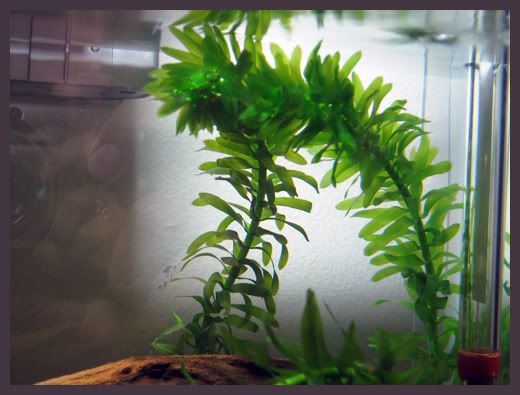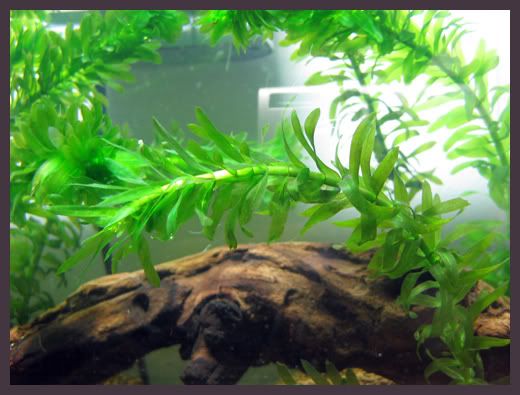 Fish to be eventually added:
Betta
I'll try to take a new pic once a week so I can watch it's progression :icon_surp . I'm really excited with this whole thing.