So I've caught mts pretty bad. In the few short months since we got our first aquarium I've amassed five small ones (3 20h, 1 10g, and a 5g hex). The first one was supposed to be a normal fish tank with a few plants to make it homey. Why did we get those plants???
Those plants led me to planted tank and well four other tanks.
I'd love to get feedback as none of the tanks were started with a design in mind so I like bits and pieces of them but none of them when taken as a whole.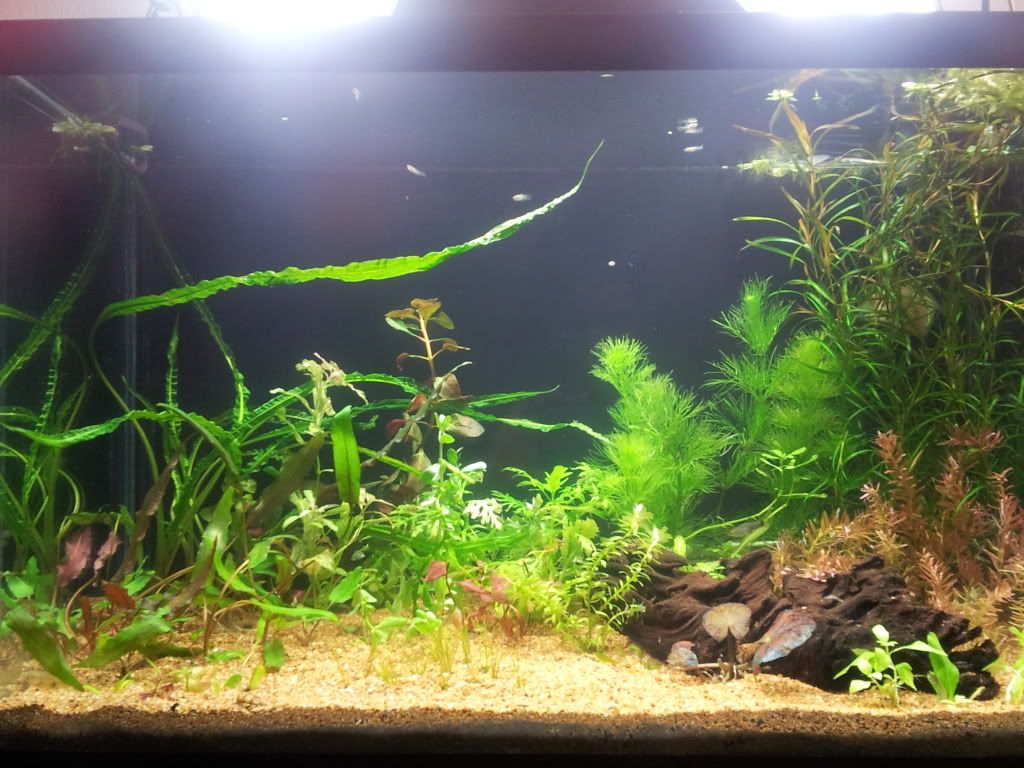 I planted this tank last night. I like the right side, not so much the left. I think it will look better after the crypts perk up and the hygro, ludwigia, and wisteria grow in, but at the moment it bothers me a bit.
Its sand capped dirt lit by two 13watt CFLs. Suggestions? Edit: Now they are 23watt cfl's, 4 inches off the surface.
Sorry for such a long post but I'd love your feedback! Thanks!
Edit: I've taken out three of the tanks that were also on this thread. I think I need to focus on one otherwise this thread will get very picture heavy.
Updated Tank 08/14:
Edit: Picture after the big melt after the move.
Edit: Picture 11/24/13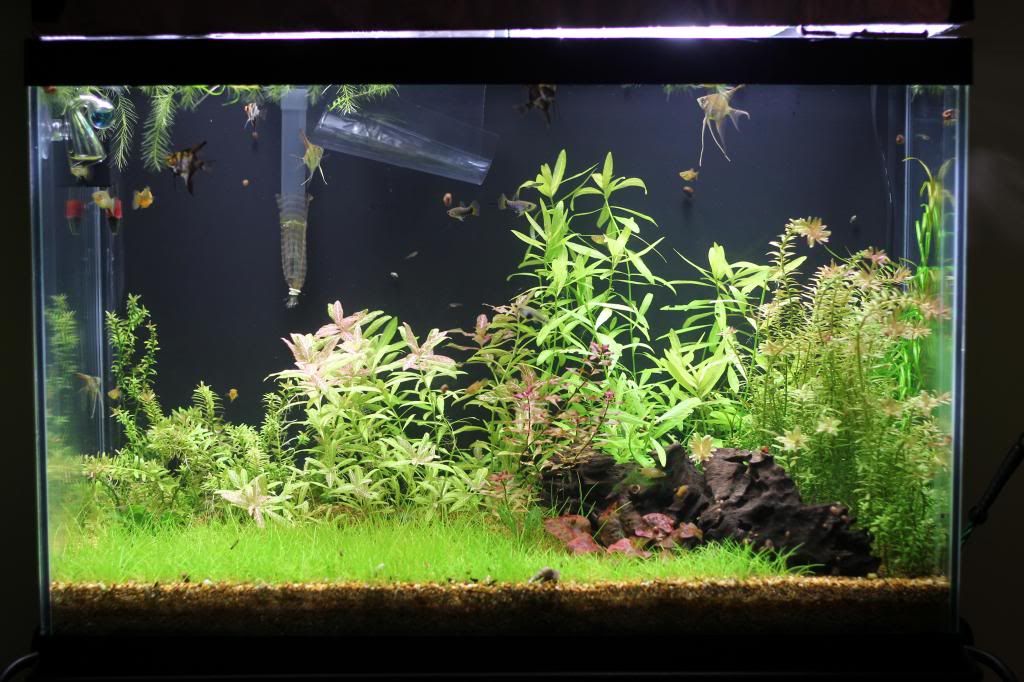 Edit: Picture 12/27/13
Edit: Picture 1/22/14