Discussion Starter
·
#1
·
Well, if you start 1 planted tank, you might as well start several, and of varying sizes, right?
This is the 1 gallon that now proudly sits in my pod at work. Since I'm sear the aisle, people are constantly stopping, peeking in and asking questions about it. It's not only bring me joy but many of my co-workers as well. And come water-change time, I give the water to the people with desk plants and they benefit in that way as well.
Anyway, enough about all that... here's the pics.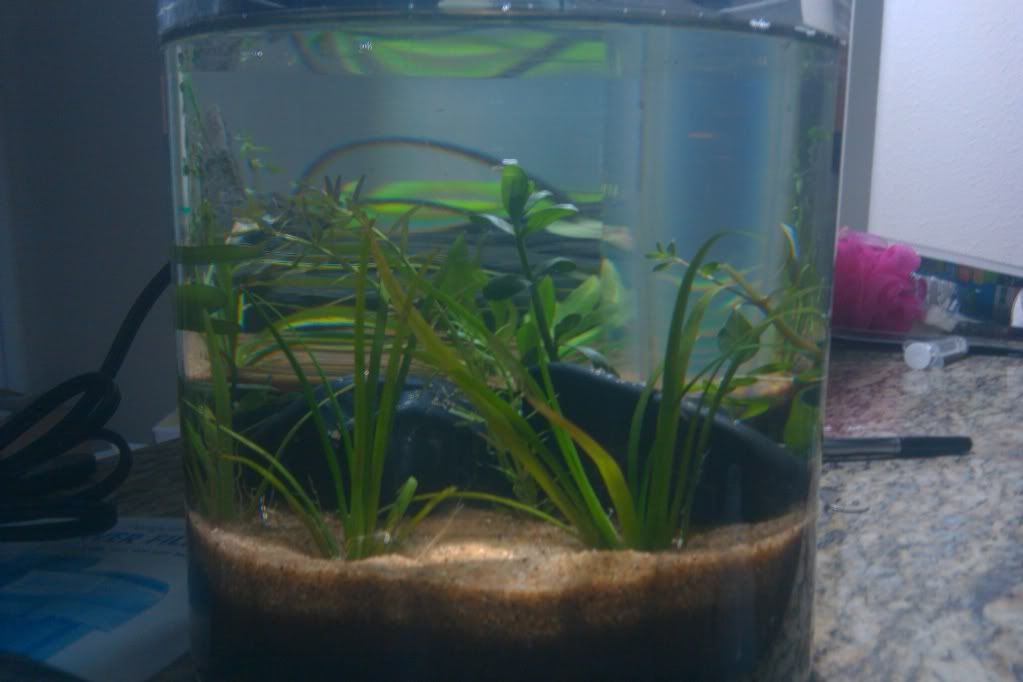 This is how it looked after planting on 8.31.11. The back half of the bowl has a few stems of B. Monnieri, R. Roundiflora and L. Arcuata. The Foreground is exclusively Dwarf S. Subulata.
I'm still debating as to whether I want to put a beta or a trio of white clouds.