hello every one,
I have always wanted a big planted discus tank since I got into planted aquariums about 6 years ago but never had the space to have one. So that gave me lots of time to dream and research on discus. So now I have just bought a new home with lots of space and so the journey starts!!!
I got a nice 180g with stand and canopy with dual over flows (first thing I bought for the new house lol its a piece of furniture right) on craigslist. I will be setting up a 40g B for the refugium with fast growing steam plants as well as, having the roots of some pothos plants hanging in there as well. Im going for a nature/natural planted aquarium look (low light) with rocks and sand. This will be a community tank with a few German, Electric blue, Gold Rams, Apistos, Rummy Nose Tetras, Clown loaches, Peacock Gudgeons, and 50-100 Cardinal Tetras. Might want to look into others, also how many Cardinals and Rummy can I get away with?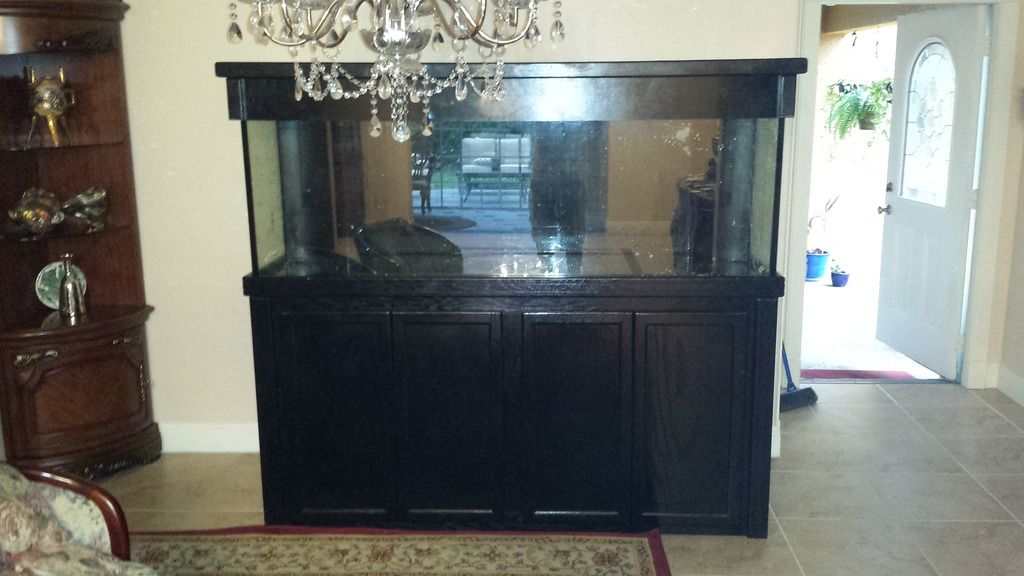 As for the Discus I want to know how many can I have in an 180, I was thinking of getting about 12-17 juvies and grow them out in there own 75g bare bottom tank with daily water changes, until adult size and then will be transfer over to the 180.
I will have an RO unit which I use for shrimp but I'm thinking of using dechlorinatored tap water, since other members here in Miami, FL are doing just find, even breeding with my same water conditions (ph 7.6)
I will be setting up the 180 and 75 grow out tank in about a month or so, once I buy new furniture and stuff. So will with continue to post updates of my build to share with every one.
DAY 1 6/28/2016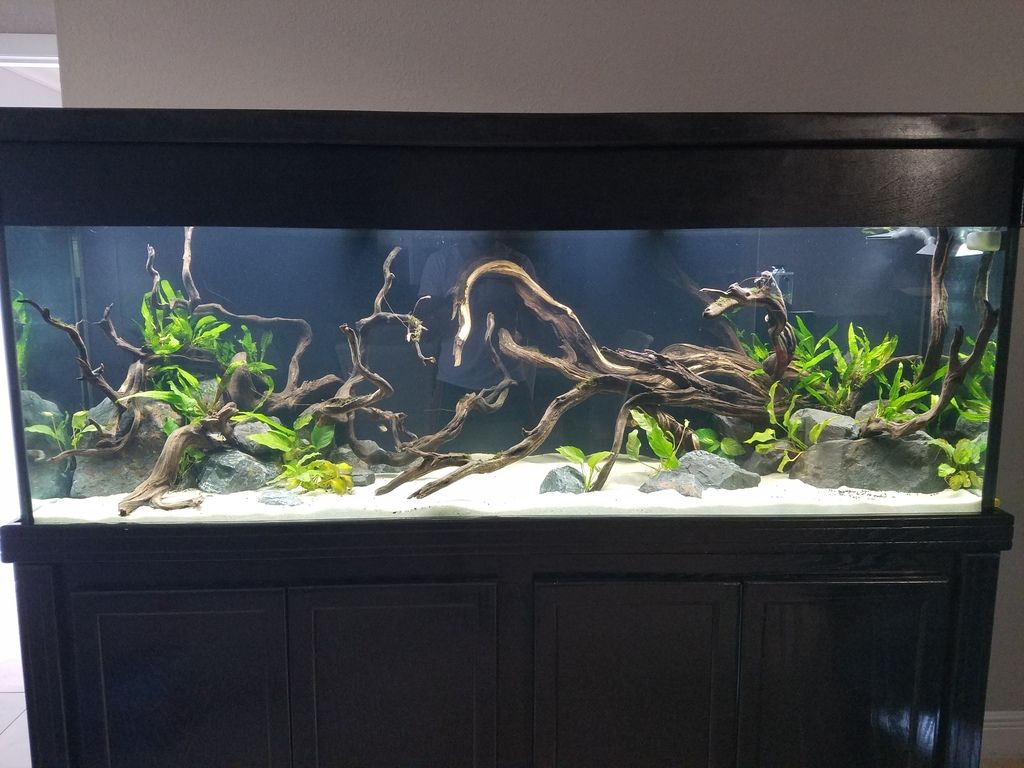 HERE'S AN UPDATE VIDEO AND PIC 12/28/2016
****VIDEO****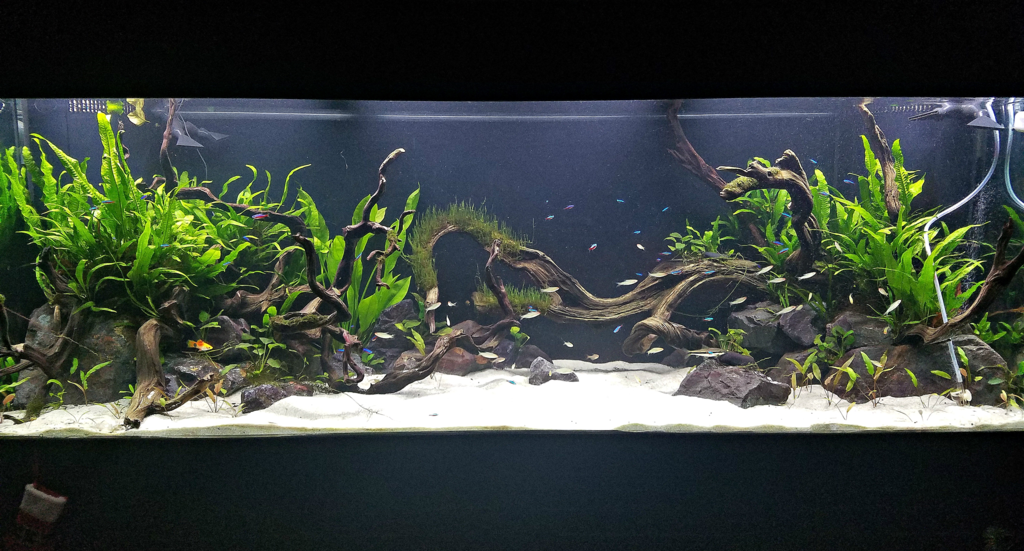 UPDATE 5/18/17
***VIDEO***