Discussion Starter
·
#1
·
Black King Kong
75.00 each
70.00 for 10 or more
Wine Red
75.00 each
70.00 for 10 or more
CRYSTAL RED SHRIMP
A-S+
4.50 each
10+ for 4.25 each
50+ for 3.75 each
SS/SS+
8.00 each
10+ for 7.50 each
50+ for 6.75 each
SSS
16.00 each
10+ for 15.50 each
50+ for 15.00 each
ALL SSS WILL BE HANDPICKED TO GIVE THE MOST SOLID WHITE AVAILABLE
CRYSTAL BLACK SHRIMP
A-S+
5.00 each
10+ for 4.75 each
50+ for 4.50 each
SS/SS+
10.00 each
10+ for 9.50 each
50+ for 9.00 each
SSS
20.00 each
10+ for 19.50 each
50+ for 18.75 each
YELLOW SHRIMP
2.50 each
GREEN SHRIMP
3.00 each
SNOWBALL SHRIMP
2.00 each
BLUE RILI SHRIMP

or

GREEN RILI SHRIMP
25.00 each
10+ for 20.00 each
PUMPKIN SHRIMP
20.00 each
10+ for 18.00 each
CHOCOLATE SHRIMP
25.00 each (low grade)
10+ for 20 each
30.00 each (high grade)
10+ for 25 each
RED RILI SHRIMP
3.00 each (low grade)
8.00 each (high grade)
GOLDEN BEE
7.00 each
10 for 6.75 each
50 for 6.00 each
RED CHERRY SHRIMP
1.20 each
TAIWAN FIRE RED/PAINTED FIRE RED
3.00 each
Sale Information:
Due to the high demand for the last sale,
Mordalphus
(Liam) will be handling some of the orders. Please use the following map to find the state in which you reside in, and contact accordingly.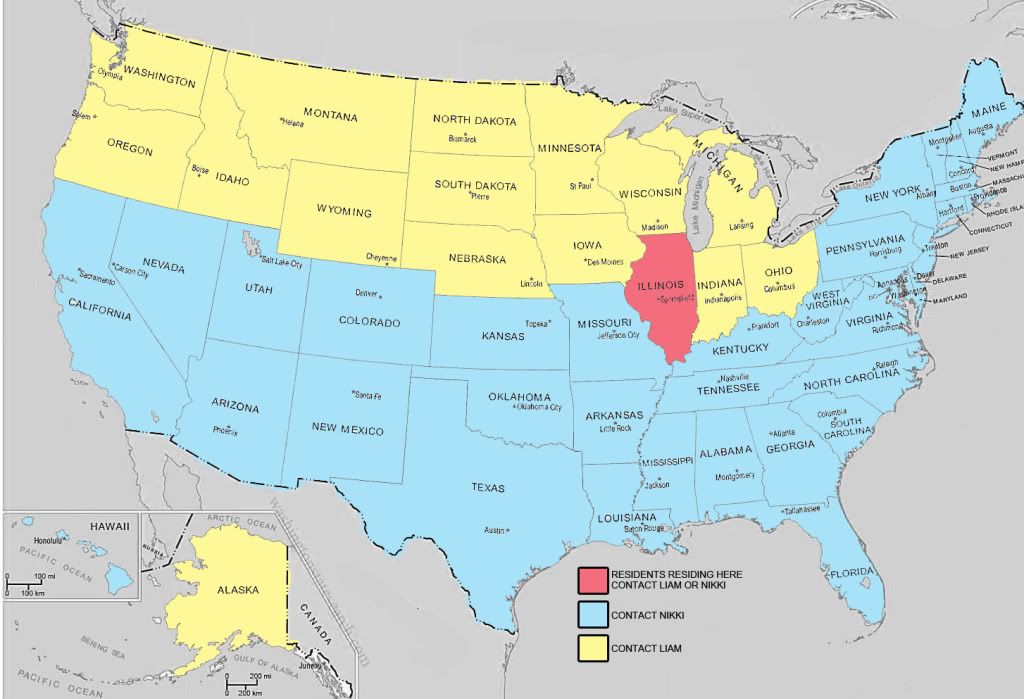 Shipping procedure:
All shipments are sent in professional grade insulated boxes from TSK Supply as well as re-useable cold packs that can last 2-3 days. All shipping prices include these features.
Shipping Cost:
Due to recent USPS Express issues, all overnight shipments will be by FedEx for any residents not residing in CA, NV, or AZ.
Express: $35.00 (Residents only in CA, NV, AZ)
FedEx Standard Overnight: $45 (Non CA, NV, AZ Residents)
Priority: $12.50
DOA:
100% Guarantee. You can receive replacements or refund for any DOA you should receive. However, a time stamped image must be emailed to me at
[email protected]
within 2 hours of the delivery.
All orders must be placed by September 20, 2011. Final payment is due by 6pm. All shrimp will ship out end of the month, or early October.