Let me preface by saying "Why in the hell did I let my wife talk me into this?" It was just some stupid gold fish one of our friends daughter won at a festival. The girl and parents hung the bag of 4 gold fish from a tree branch near where we were sitting, so they would not have to continuously hold the bag. It was not long till they had forgotten about them. When it was time to leave and everyone was gone, we and the fish were all that were left out of our group, and my wife was not going leave them there. So, we brought them home. Only problem, no tank at home.
So, like most uneducated new people to the hobby. We went out and bought a starter tank. A Tetra 10 gallon starter to be exact. Has a wisper 10 HOB filter, a hood, some LED lights, and a heater. We bought 10 pounds of Petco brand black rock and some Petco brand activated carbon. Added a small air pump and longish air stone to create an air curtain. Put in the equipment added the bio starter pack. Let it run for a weekend. Lost 2 of the gold fish before adding them to the tank. Let the remaining 2 fish float a while in some old water in bag. Then scooped them out and put them into the new tank. We lost the 3rd fish within the first 24 hours in the tank. 1 lone survivor.
So, over the next several months we added a few live plants and some rocks. Added 1 otocinclus. All was going well with our 2 fish, a few plants, and some rocks. Then one night water starts pouring out of our tank.
We take the tank to the bathtub. Take a plastic container and scoop it in the fish water. Scoop out our 2 fish put them in the container. Remove the plants. get our 5 gallon bucket. Fill it, as much as we can, with what water is left in the tank. Fill the bucket the rest of the way up with de-chlorinated water. Change out the air stone to a smaller one. Fasten all the equipment to the bucket. All is well again. No loss of fish or plants.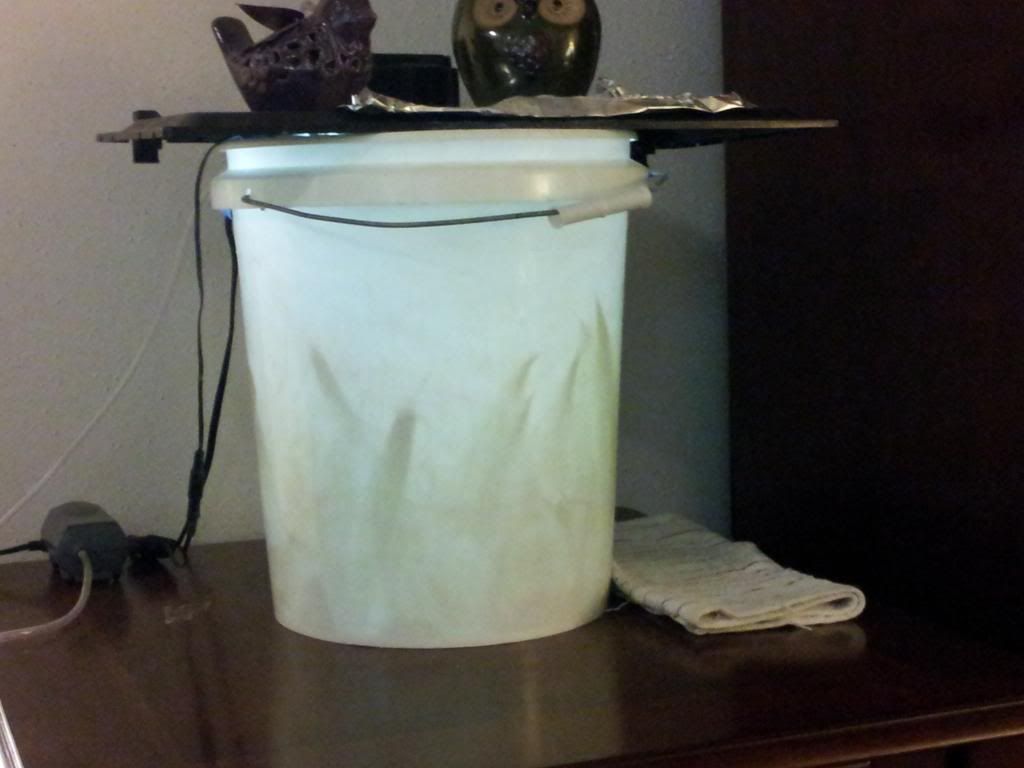 So, now I have in my possession and brand new Mr. Aqua 11.4 gallon rimless. Now looking at equipment. First thing is substrate and filter/media. Looking at black fluorite gravel from Seachem as a substrate.
Filters/media.. Enough to make a man want to chunk everything in the trash. So many varying opinions and options. So, as it is, been looking at the AC30/Fluval C2, Eheim 2213/2215, Marineland C-160, SunSun HW-302, Fluval 106, Rena API Filstar S (XP1), Penn Plax cascade 500, and others. Thinking of using 3 foams, Purigen in place of carbon, and Matrix/biomax/other media. Also wondering about Prime as de-chlorinator and use to re-activate the purigen.
So, sorry for long post to get basic point of asking recommendation on filter, media, and substrate for a new Mr. Aqua 11.4 gallon tank.
Thanks in advance.