P.H. 7.6
ammonia(nh3/nh4+0) 0.50ppm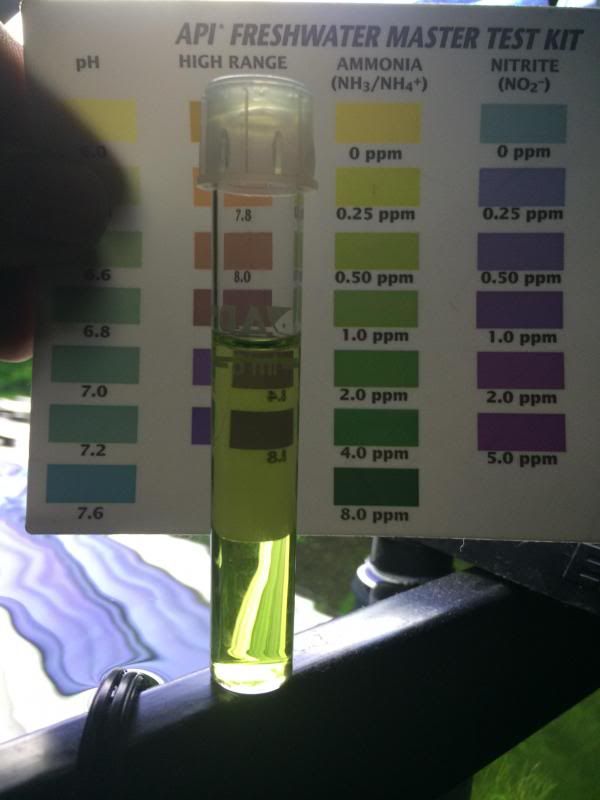 nitrate(no2-) 0 ppm
nitrate(NO3-)...?
my nitrate is really high how does it go up and how do i make it right this is why one of my discus died.
okay so i have had a ehime professional 2 and i think its time to change out my media because i been using hte same media forever and now my tank is showing symptoms of ammonia and nitrate and my discus started turning black and becoming..how do i say this un-buoyant...
So In my filter i have i have Eheim ehfimech at the bottom and then a Coarse Pad on top and then Eheim Substrat Pro with a carbon Pad on Top, What and how can i do to my filer media to be more vital for getting the best biological filtration? I have a lot of alge growth most likley do to tap water use, i was going to install a r/o water system very soon.
What else can i do to help my filter fully cycle because i think its something having to do with my tank cycle because the tank has been unstable for a long time maybe due to no chaning filter media?
PLEASE HELP! I can post water parameters if needed
:iamwithst:help: