I've been trying to show logic and falsifying this myth for a good 20 years now.
Welcome to the club.
A good myth is hard to kill.
But........years ago, I was certainly in the minority.
I was correct then, and most understand I am today.
It's not so much about being right or wrong, it's much more about looking at the observations............then seeing what conclusions you can draw from them.
I have detailed dozens of tanks over the years that add EI or some variation thereof without algae issues, with excellent plant growth, with just about every one of the 400 or so species of plants, with large fish and/or shrimp populations etc.
Tank journals, open house events etc.
The hobby has always been about growing nice aquatic plants/gardening etc........not limiting nutrients for algae management. Some folks lose their focus. So it's MOST helpful to direct them back towards the original goal.
Isolated groups of hobbyists can become very insular and not realize good information outside their group. So the web brings some of these groups into the open and in contact with new information.
Each person needs to question their own views and hypothesis and falsify things for themselves. This is done through their own free will. You cannot force someone to think logically.
All you can do is offer more and more observations and evidence.
Pictures are good, how can PO4 limitation be a key element of nice planted tanks and no algae issues when this clown can dose 10 ppm a week as KH2PO4, 30 ppm of NO3, 45 ppm of K+ and Fe at 1ppm every week for several years with a wide range of scapes, fish loaded etc?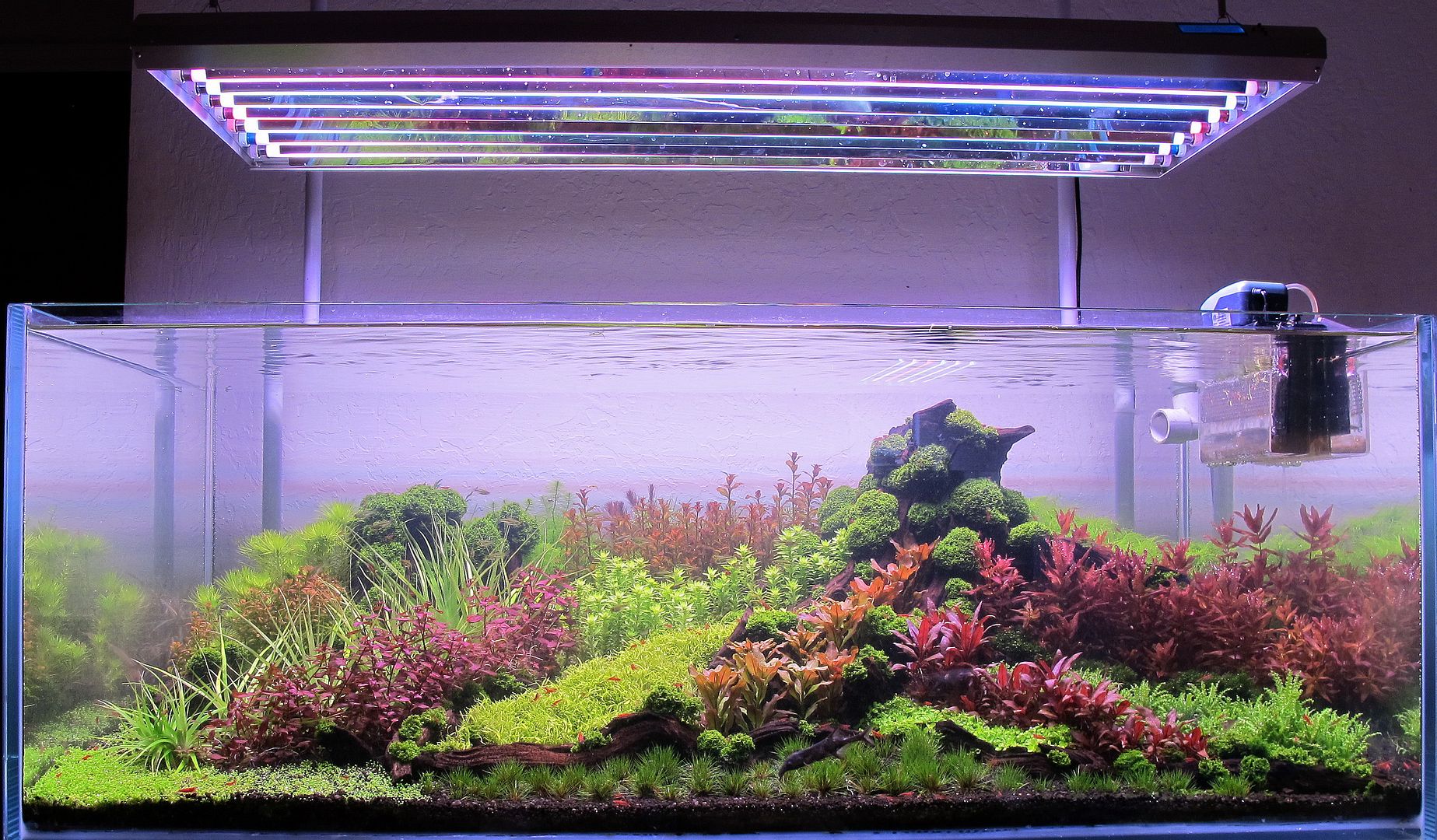 Maybe it's all photoshop and lies?
Why would they show off their tank, then lie about what they do?
Measuring some parameters with test kits can lead to potential errors, but we KNOW what we add as dry fertilizer salts and the tank's volume. Clearly the above ppm's are non limiting to any algae.
So how can such tank's exist if their hypothesis is true independent of other factors? It cannot. This has nothing to do with faith or belief, it has everything to do with the facts and evidence. But they need to think about that and ask themselves that question. You cannot do it for them. So give folks a break, they will come around. Just keep after them with evidence.