Discussion Starter
·
#1
·
Inspiration for this device came last weekend when I somehow managed to drop about a gallon and a half of water all over the floor, the stand, my electronics (blew a fuse), and places that I still don't understand how water got to.
I've been doing this longer than I remember and I still spill a little water every so often. There really is no avoiding it. Sooo, I took a trip to home depot and crafted this little widget yesterday while I watched the pro bowl.
It really is as simple as it looks. It's constructed mainly out of 1" PVC. I use a 1" -> 3/4" reducing adapter to connect the pvc to the shut off valve and hose adapter. The compression couplings are only being used as spacers so it hangs on the tank correctly. I know it ain't much of a DIY project, but maybe it'll save someone a headache.
You can see the siphon holes here. If you turn the shut off valve before the siphon breaks on its own, you can maintain the siphon (for use on other tanks, etc.). I usually don't do that, though.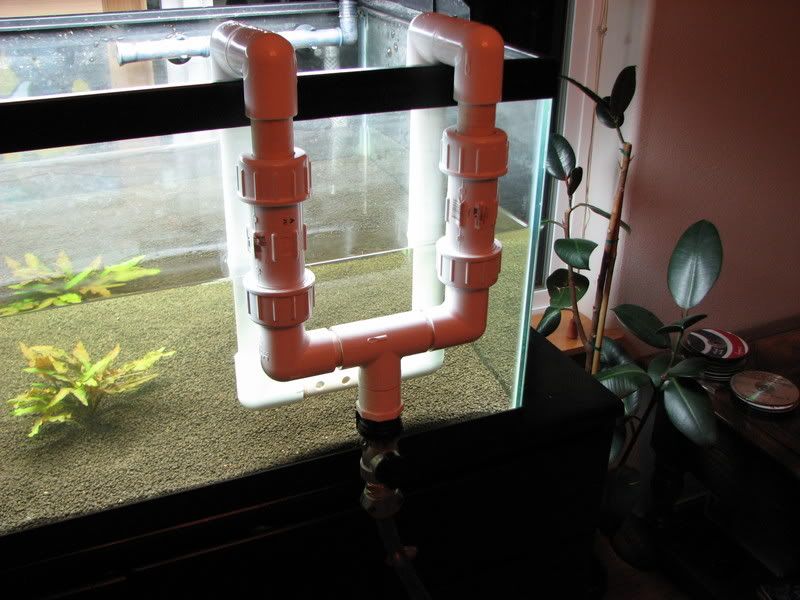 I tend to keep a lot of fish and feed a corresponding amount, so I prefer ~75% water changes.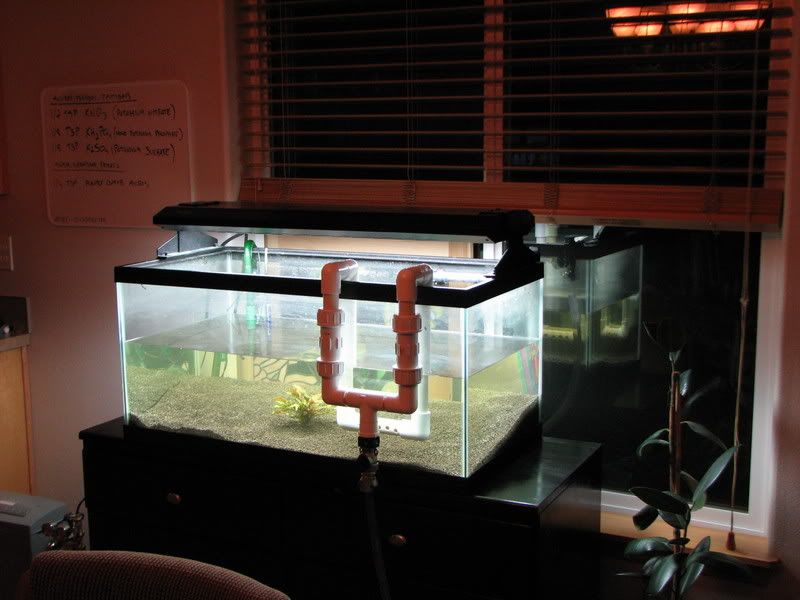 Here's the water level after the siphon breaks. It's worth noting that I use python tubing. The stuff from home depot is notably less flexible and prone to kinking.