Hello,
I am putting up for sale 4 victor regulators. I am a college student and want to fund my new tank. I am not too knowledgeable of the prices but here they are. This is my first sale and i want to see how it goes. Buyer pay for shipping. (I might trade for a plant package for my new 29g. Maybe some driftwood, plants, or post body kit for my regulator)
All of these regulators can be converted for CO2 use
since none were used for acetylene. All that is needed is to change the nipple to a CGA-320 Carbon Dioxide nipple.
Information on the regulators:
(Model Number)- (Gas Service)
SR 450D- Air [STRIKE](70$)[/STRIKE] [STRIKE]60$[/STRIKE][STRIKE]55$[/STRIKE]
35$
SR 250C- Oxygen [STRIKE](60$)[/STRIKE] [STRIKE]55$[/STRIKE][STRIKE]50$[/STRIKE]
35$
VTS 250C- Inert Gas [STRIKE]45$[/STRIKE] [STRIKE]40$[/STRIKE] [STRIKE]35$[/STRIKE]
25$
The next one is a Victor Specialty Product Division:
SGS 160C [STRIKE](85$)[/STRIKE] [STRIKE]80$[/STRIKE] [STRIKE]70$[/STRIKE]
50$
All of the regulators handle up to 3000psi
This one is the VTS 250C. The plastic part with the knob screws into in the middle is stripped but I think it can be fixed. It has a CGA 555 nipple.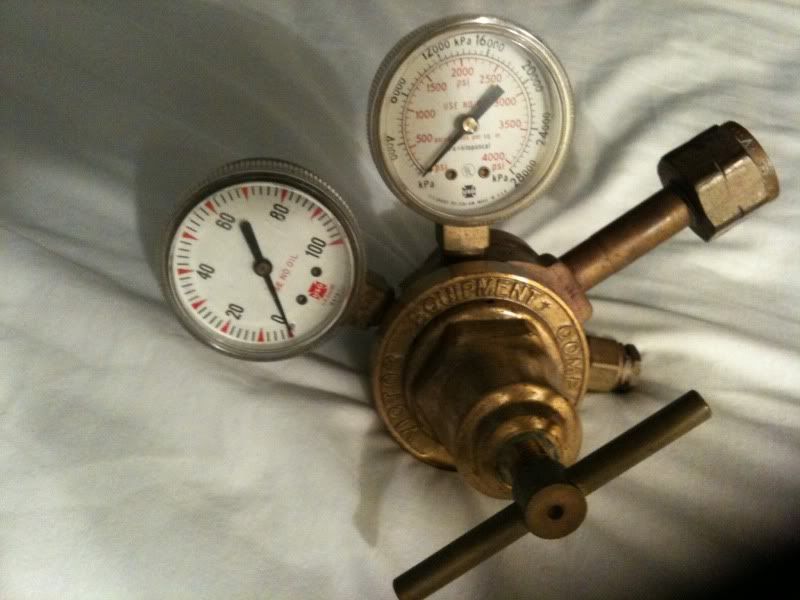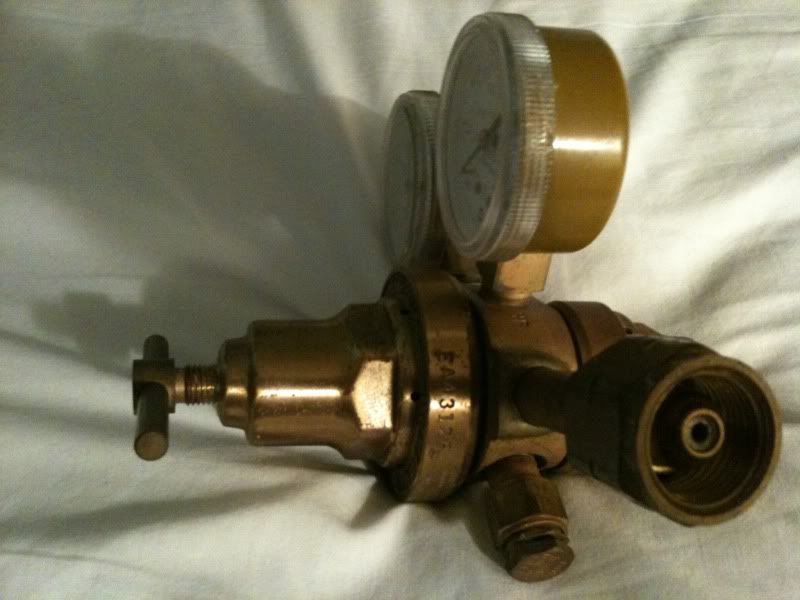 This one is the SR 450D. It is in beautiful condition. CGA 346 nipple.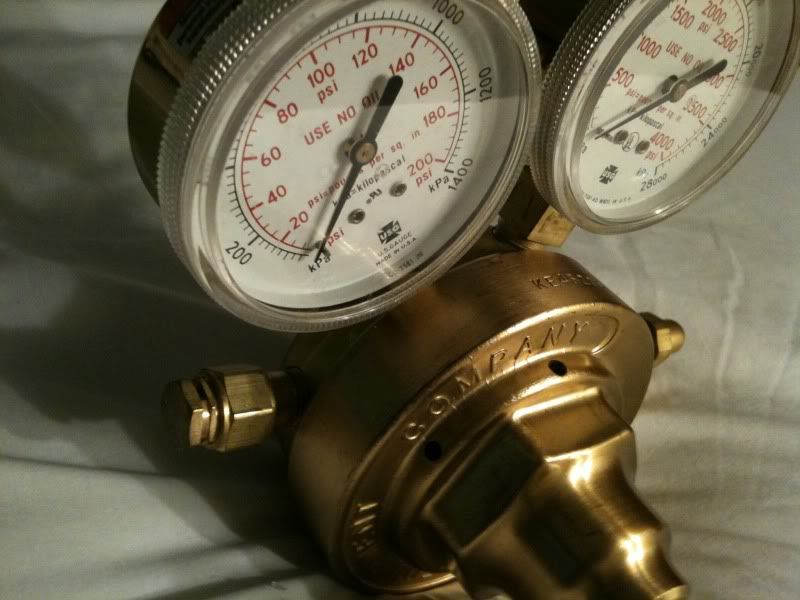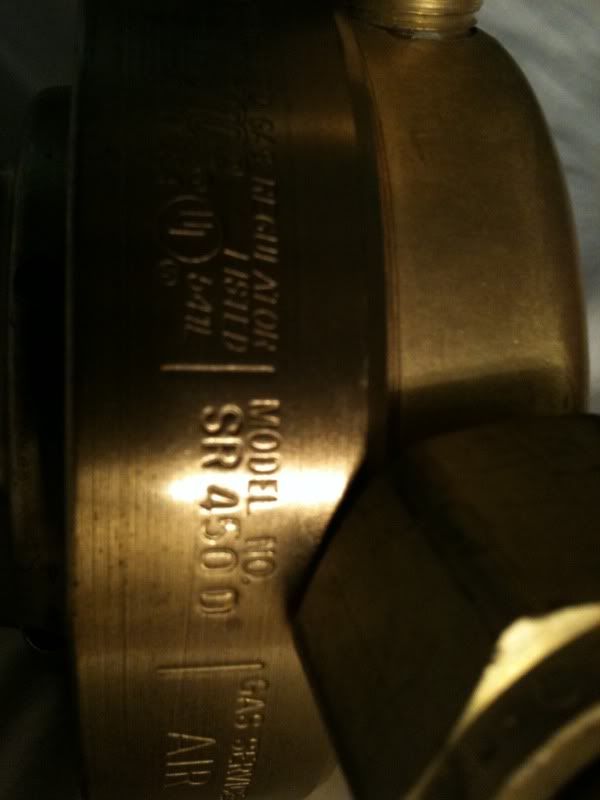 SR 250C Good condition. CGA 350 nipple
SGS 160C. Amazing regulator. Stainless steel. ULTRA HIGH PURE, Two big knobs, in like new condition. CGA 660 nipple.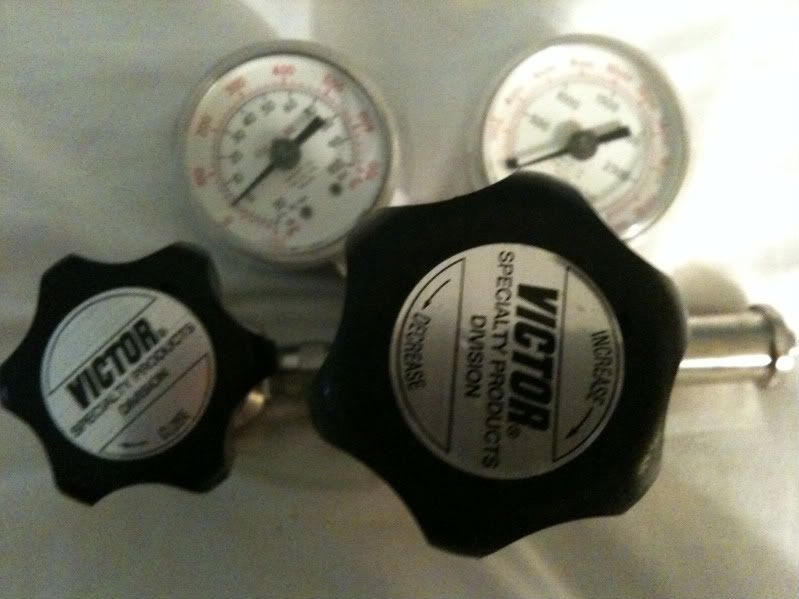 Thanks in advance.