Well, i'm fairly new to the plantedtank, and i decided to show my tank as a good way to welcome myself to everyone. It's nothing special, and this tank is always a work in progress. Everything in this tank is made to be low tech and on a budget. Just recently have i really stepped up my game and my tank has started to look good, but only the last two pictures show that. So, on with the story. I had originally gotten my 29 gallon aquarium around christmas time. At the time I didnt know much about plants and i wasnt even all the interested into them. I was dead set on Gouramis being the centerpiece fish for the tank. Gouramis have always had a special place in my heart :smile:
The scape was very simple with sand substrate and a few rocks scattered around and a fake plastic piece of driftwood. Here is a picture of the initial setup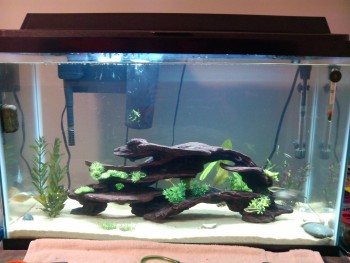 Then, i removed the piece of driftwood and put in some Flourite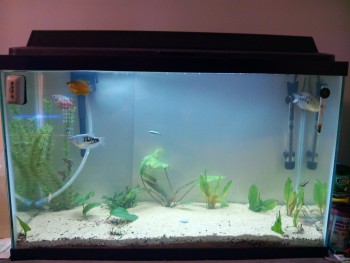 Update 4/19/13 After that i went a little over two months without taking a picture of the tank. In that time i got the Odyssea 24inch dual T5 48 watt light fixture. I also added many new plants including Pennywort and Bacopa. This was the result after two months.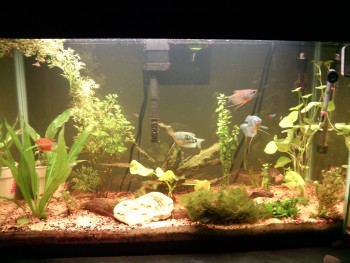 4/28/13 Just an update after a few days of growth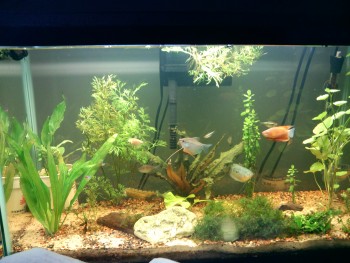 Update 5/3/13 After a few more days i got water lettuce from my local pond and garden center to provide top cover for my spoiled little gouramis
Update 5/5/2013, I got a bamboo shrimp from the store, he is still shy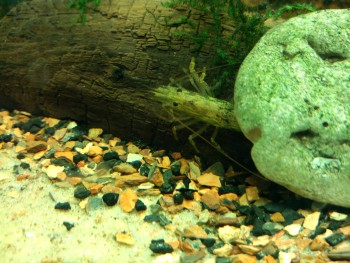 Update 5/13/13 More growth, and a good shot of my Opaline Gourami staring me down as always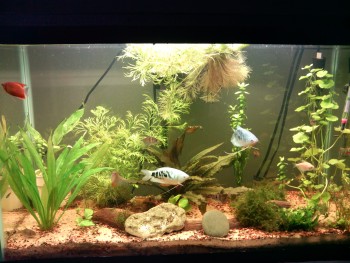 Thought I'd show my new betta (very hard to get a picture of, very fast moving and excited to see me :smile: )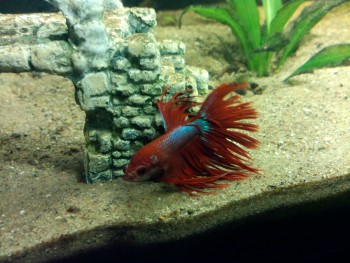 (Current time) The Wisteria and Water Lettuce are way overgrown, time for a trimming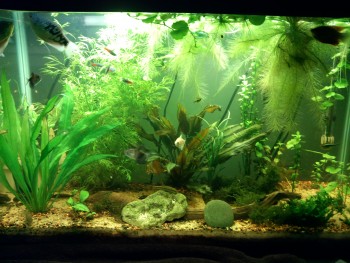 After trimming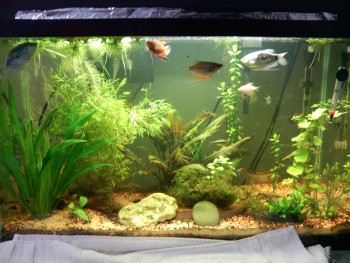 Thats what i have for now, ill continue to update this tank as changes are made. Hope you enjoyed all of the MANY pictures