Discussion Starter
·
#1
·
Hey TPT'ers!
So I've been doing what I tend to do a lot, look into things planted tank related on the internet and came across Wabi Kusa.
If you don't know, they're basically little emmersed setups that are meant as stand alone pieces of "wild nature." There are a few threads on here where people have done them. I want to do a true Wabi Kusa, with the substrate ball, in the cylinder but lost steam tonight, haha.
Well, since I've got plenty of leftover amazonia, rocks, wood, and plant trimmings, I thought I'd give it a go! :bounce:
I went over to Michael's and bought some glass bowls originally intended for fake plant centerpieces. Dropped a whopping $15 for 3 different containers. One is a fish-bowl shape, a cylinder, and a shallow, wide bowl.
Here is the first I set up in the fish bowl with some driftwood. I wrapped the wood in java moss and some HC trimmings from my other tank (not sure if those will grow...). Planted some sort of bacopa, alternanthera reineckii, ludwigia sp red and rubin, hygrophilla pinatafida and polysperma, proserpinica palustris, and a bunch more HC. Oh and a myriophillum.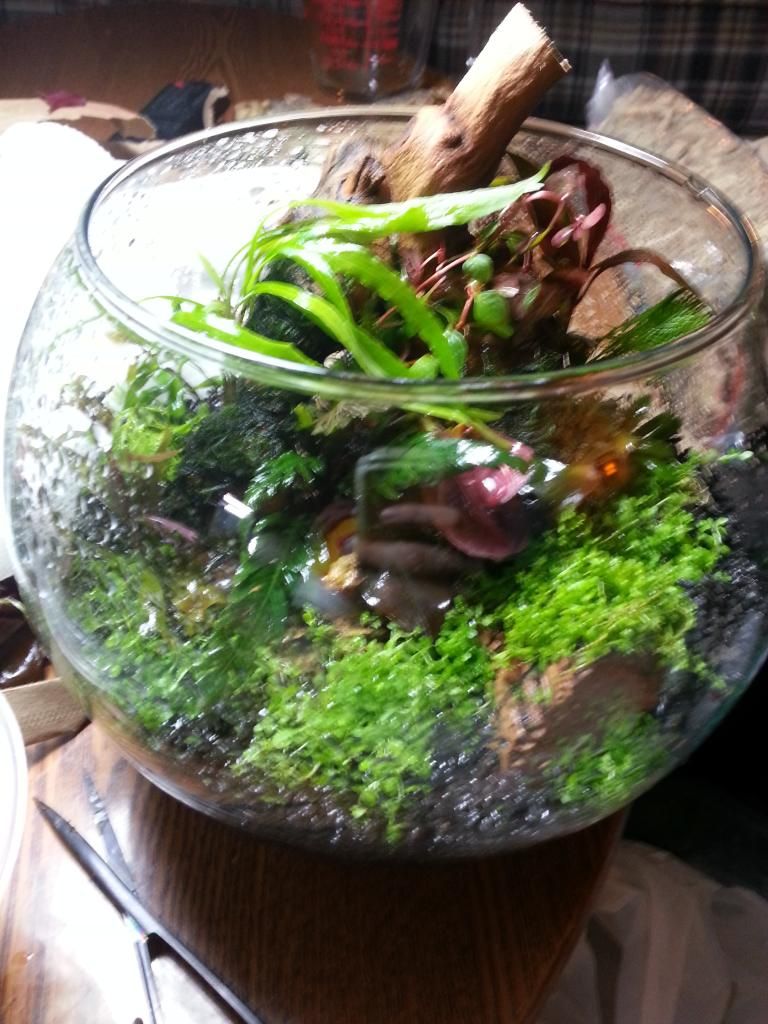 Just realized that picture is blurry...I'll get another picture tomorrow.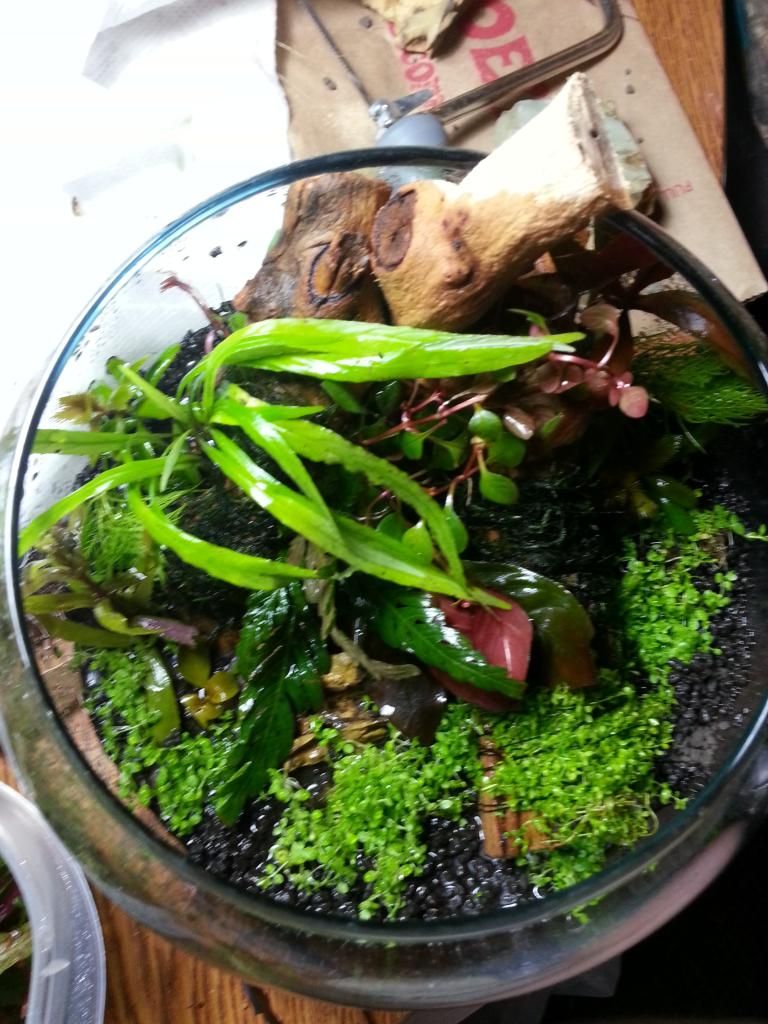 The second has similar plants plus some lobelias cardinalis, hygro compacta, and some glosso. The "scape" is with some leftover ohko stone I had. I thought the wider bowl would look interesting with the tall peaks.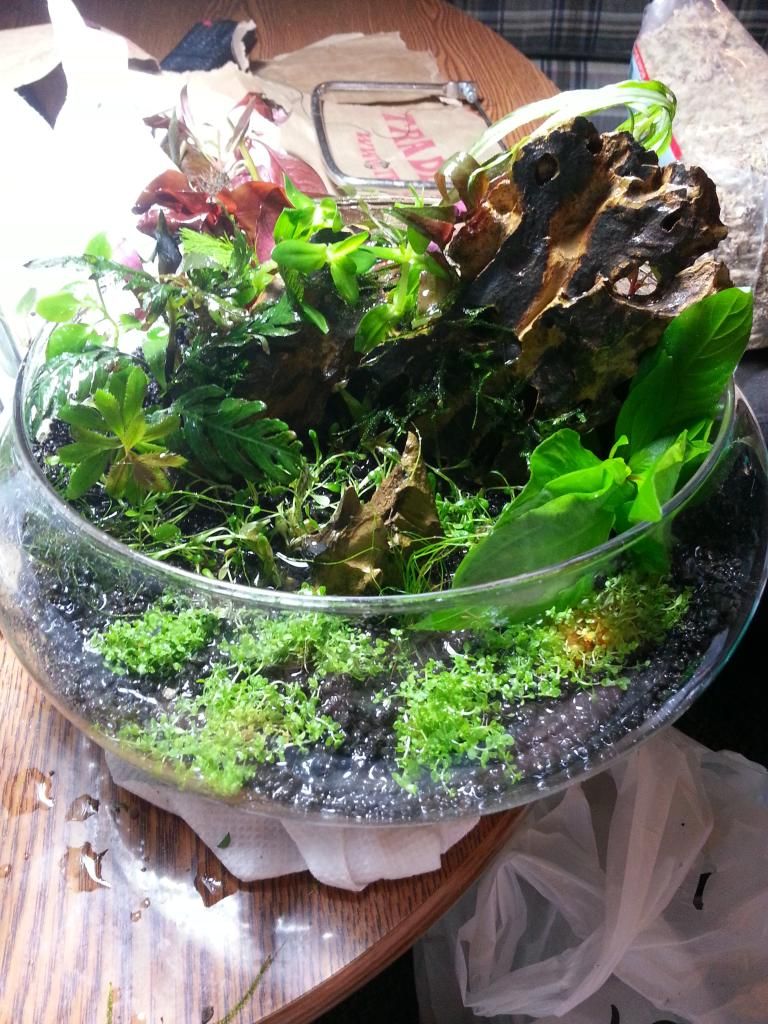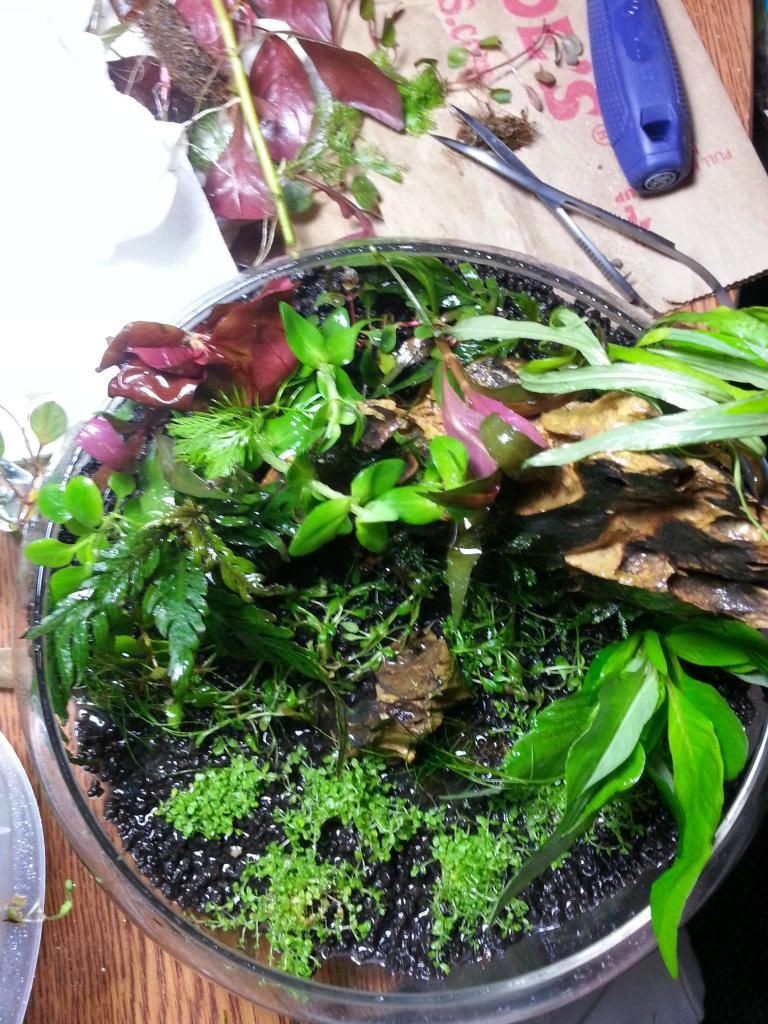 And the two side-by-side all wrapped up. :icon_mrgr
One question, is it ok for the saran wrap to touch the plants? I don't want them to have some sort of negative reaction. And if you know of any of these plants that do poorly emmersed, let me know. Also, any tips on successful emmersion growth would be appreciated.
roud:
As always, thanks for looking!