Hi everyone,
Tearing down the Fluval Chi after my absence and an algae outbreak I just can't seem to get a handle on. I wanted to try my hand at more of a Takashi Amano, Nature Style tank. He has several examples of this sort of "Island" setup with rock barriers and shallow sandy fronts to them, I've never tried something like that to this point...
More up to date photo March 5th, 2015: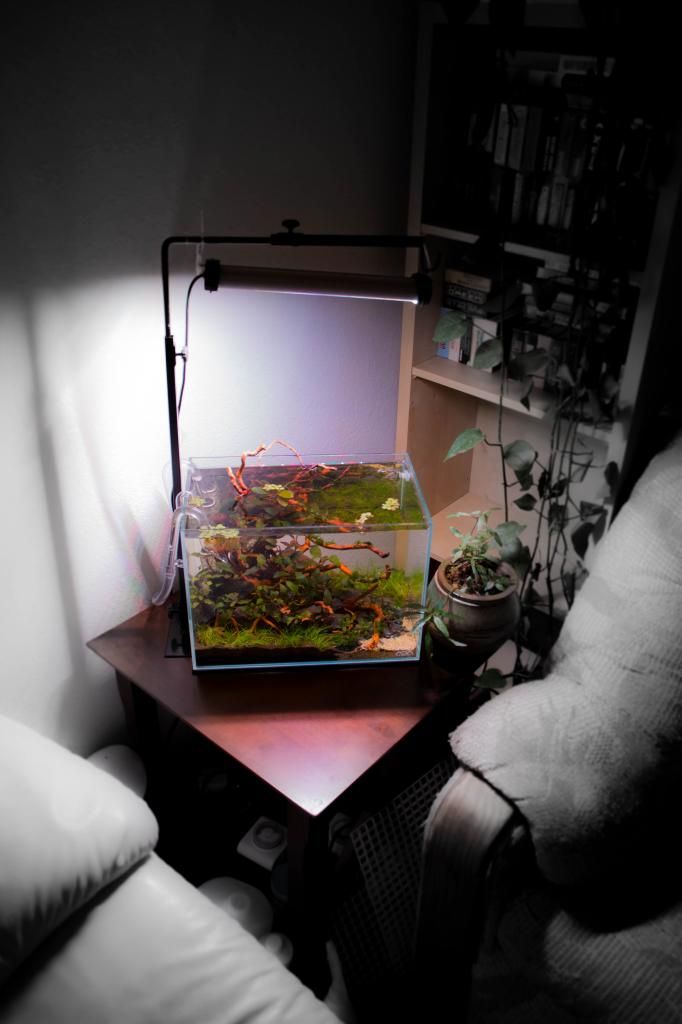 So here we go.
Specs:
ADA Mini M
Eheim 2213 with lily pipes
Inline paintball CO2
Light will be a 12 inch BML dutch planted suspended at a height to be determined later, probably several feet at first, haha
remineralized RO water filled only, no tap
Mild EI dosing
Spiderwood
Yamaya stone
ADA amazonia soil in the back
Generic medium/light colored sand up front
Flora:
[STRIKE]Blyxa Japonica and/or java fern, needle-leaf
Probably some bolbitis and/or hygro pinnatifida, just fern-like stuff.[/STRIKE]
Now will be mostly DHG and Buce of various species
mini pellia and fissidens fontanus
something red, probably a rotala species just for some contrast
Fauna:
Perhaps some otos
Shrimp (CRS and CBS most likely)
Here's the current setup, just trying to place everything in there for now. I will eventually glue the rocks down and fill in the back with aquasoil.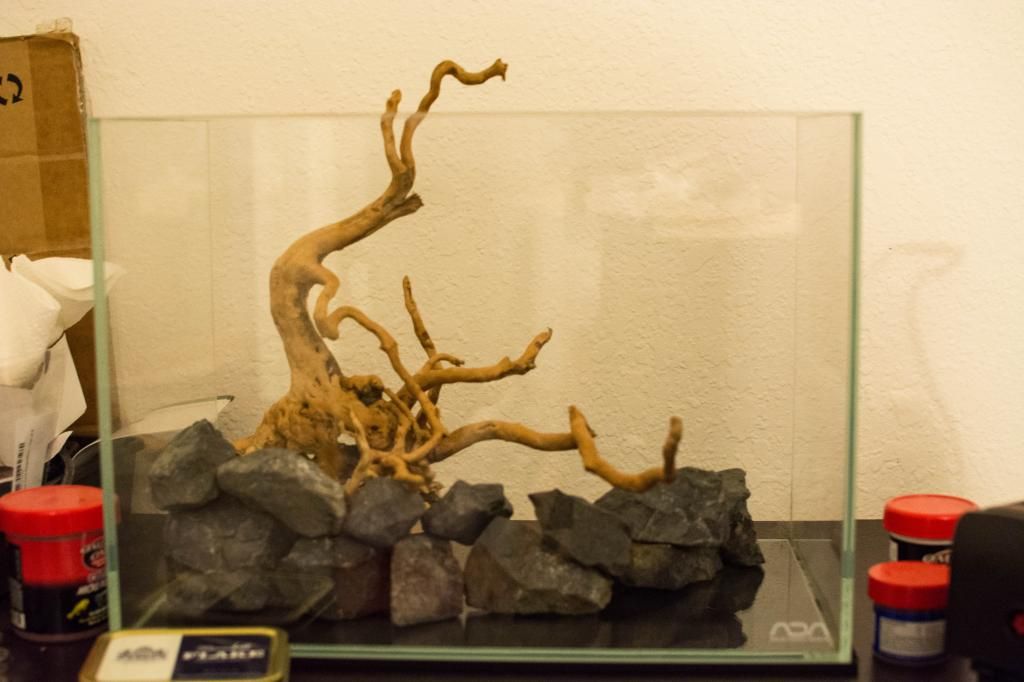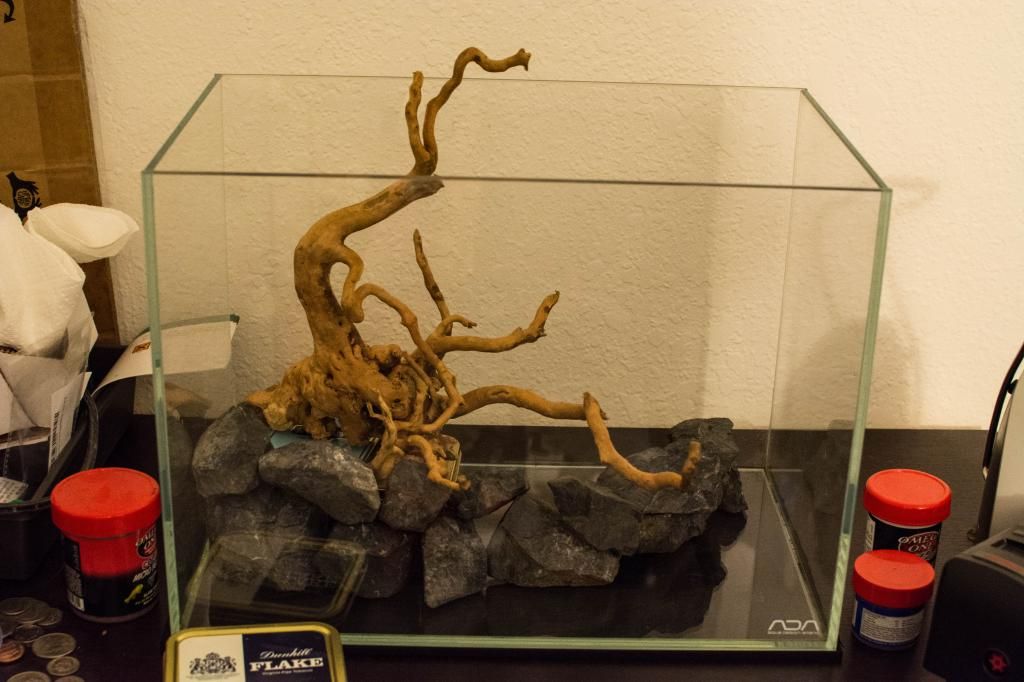 Top down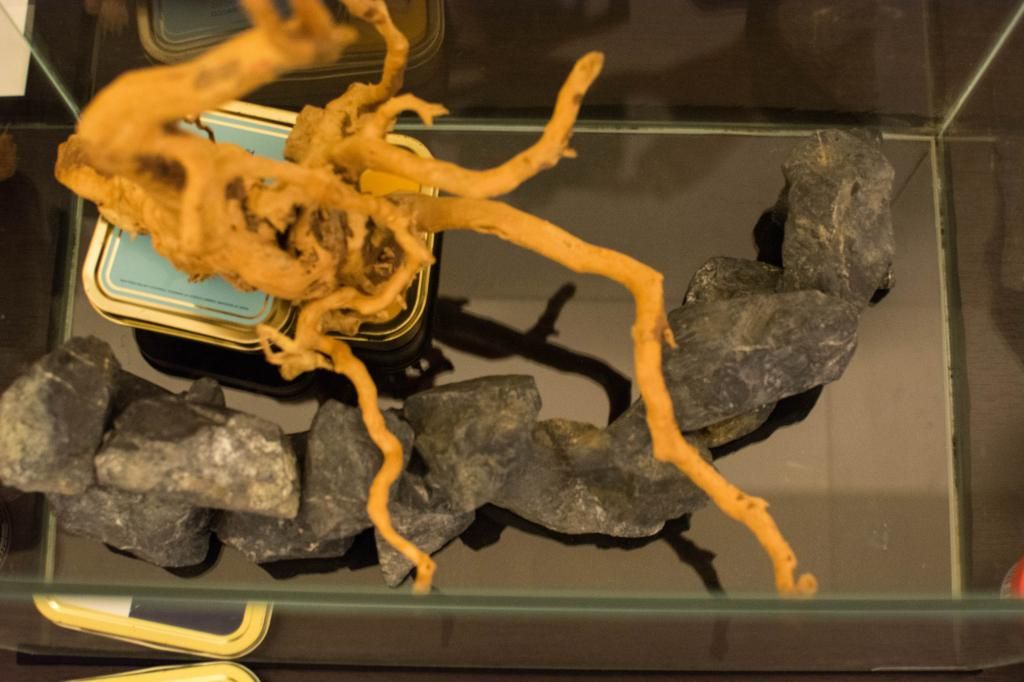 Let me know your thoughts. I'll probably fill this weekend. I think already the rock wall is a little too high, but perhaps with plants and the sand it won't look quite as pronounced.
Thanks!