Discussion Starter
·
#1
·
Hey everyone,
I have been oggling Erios for a few months now and just pulled the trigger and bought some. I bought a few smaller ones so they were a bit cheaper and seemed like a better idea to start out with these than jumping into a full sized plant which would've been much more expensive. Only thing I am kind of worried about is the size, they ended up being about half the size of what I expected them to be. Since I have not grown this plant before any advice would be welcome from those that have more experience with this plant.
I cleared out a spot in my 75 gallon high-tech tank in the front where it should get ample light, co2 and water flow. I also put two fresh root tabs where I planted them. Now on to the details:
75 gallon aquarium
Activ-Flora substrate
Co2 injection
ADA Beetle Pollen diffuser
EI dosing schedule --CSM+B, GH Booster, Kh2po4, Kno3, Chelate Iron
6 T5HO lights on various timers to simulate sunrise and sunset
Now to the best part, that pictures! I am hoping these guys will grow well.
Eriocaulon sp. "Shiga" - believe this is Eriocaulon sp Japan but wasn't sold as that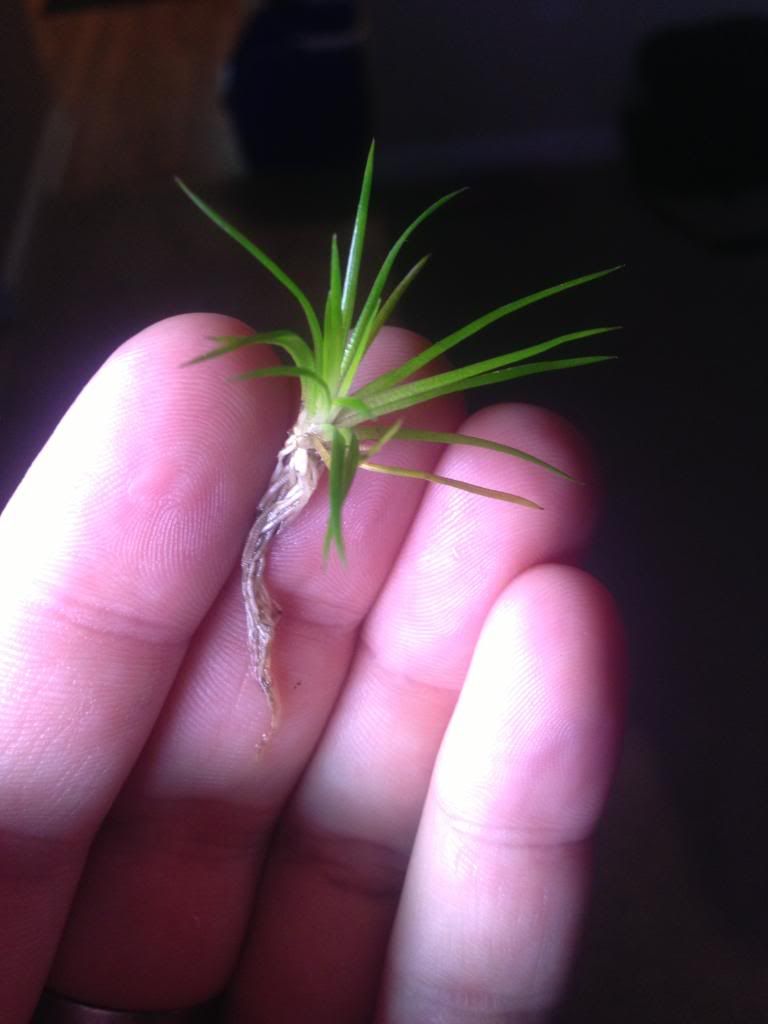 Eriocaulon sp. "Cinerum" - first Erio i ever saw and what made me drool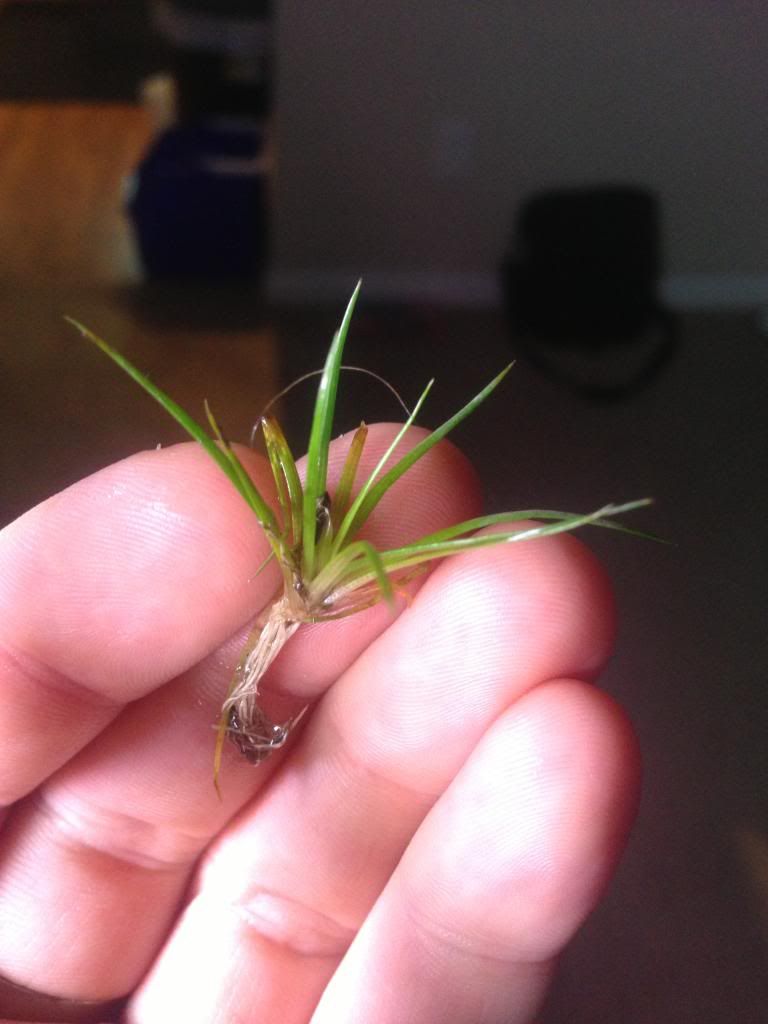 This is a not so good photo of them in the tank after I planted them.