Discussion Starter
·
#1
·
Hey everyone!
I've seen a lot of threads on other sites re: emersed setups and decided that with the going out of my moss setup (please see that thread as to why) that I would try and setup a low tech emersed setup! Wish me luck!!!
Things you'll need!
Scissors
Clear Plastic large bin
Shoebox size bins
Topsoil
Light Timer
Humidity Meter
Water
Lights
Some time
First of all you need some space
The space from my bookcase/moss grow out setup will work perfectly :hihi:
Then you'll need yourself a handy dandy clear plastic bin ($16.77 @ Walmart)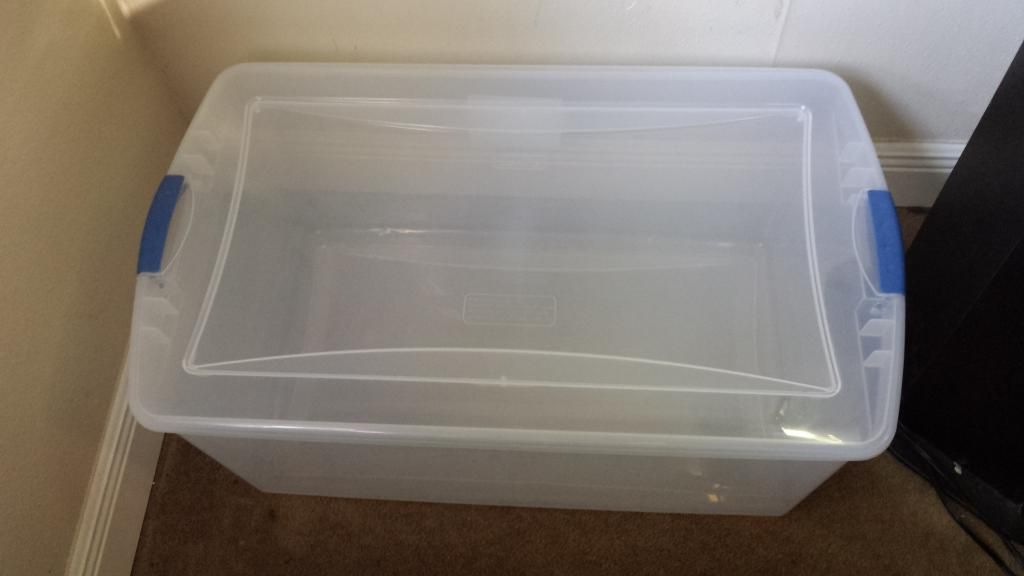 A Humidity reader is a good idea ($5.97 @ Petco, I could have gotten cheaper on ebay, but I'm impatient today....)
Next take your drill and drill you some holes into the plastic shoeboxes (be sure to save the lids you'll see why soon) Also use a pair of nail clippers to clip the plastic leftovers from the drilling if that sort of thing bothers you.....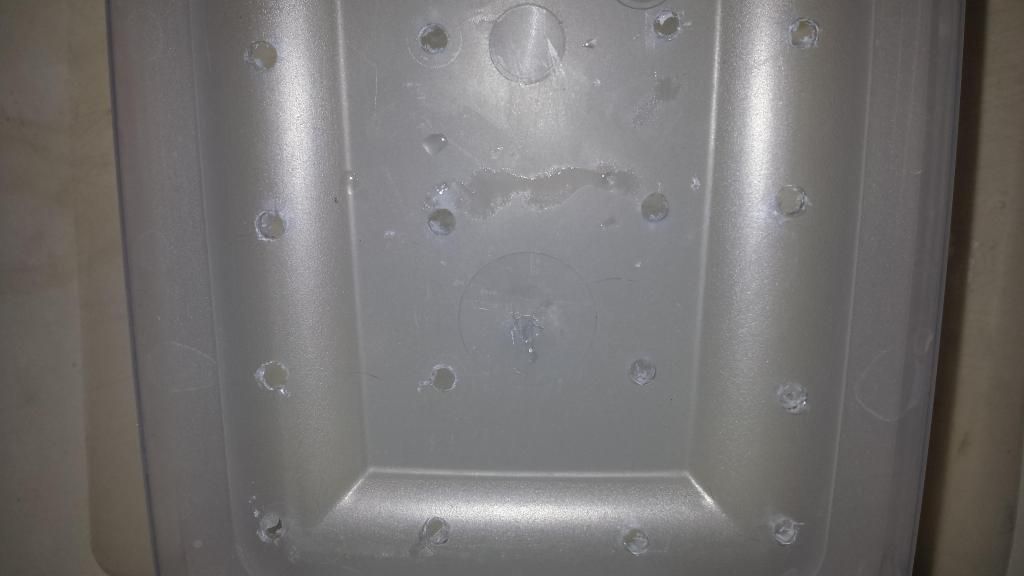 Next clean out your bin, no pictures needed here....Dry the inside and then attach the humidity sensor to the inside like so....
I then took the lids that came with the shoe boxes and cut them to act as free dividers for multiple species (plus they're free since they came with the box!)
Fill up the dirt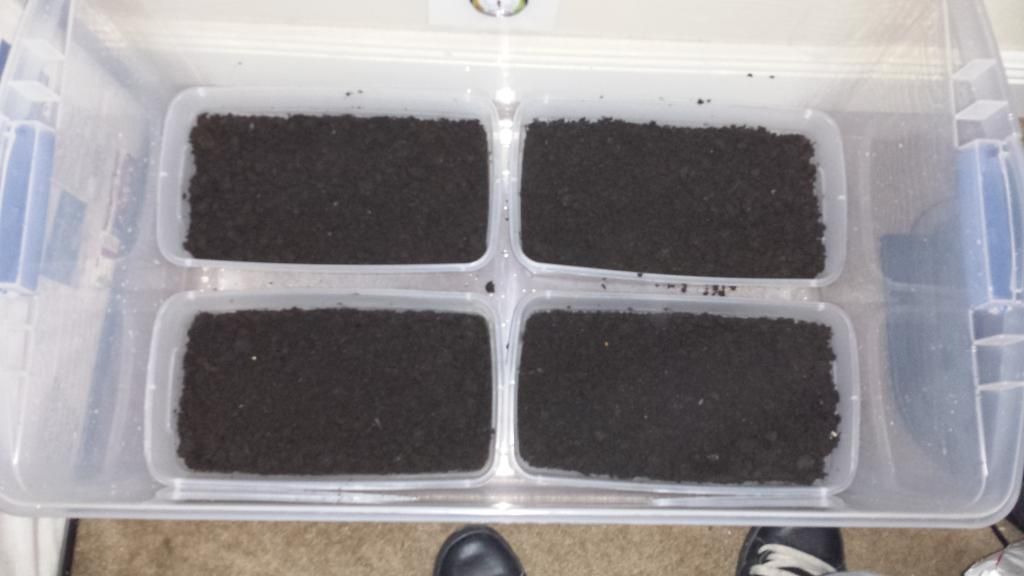 Get your hands dirty and have fun :hihi:
Add water, I've added about 4 gallons here, also add your dividers :tongue: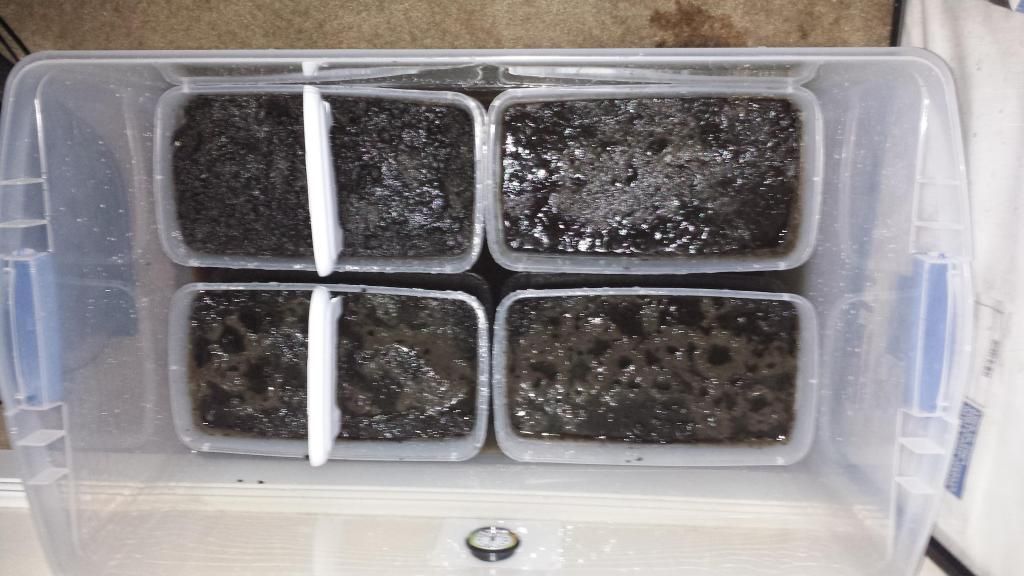 Next add your lid and your lights (I had these laying around, I'm planning on adding a few more possibly, IDK yet)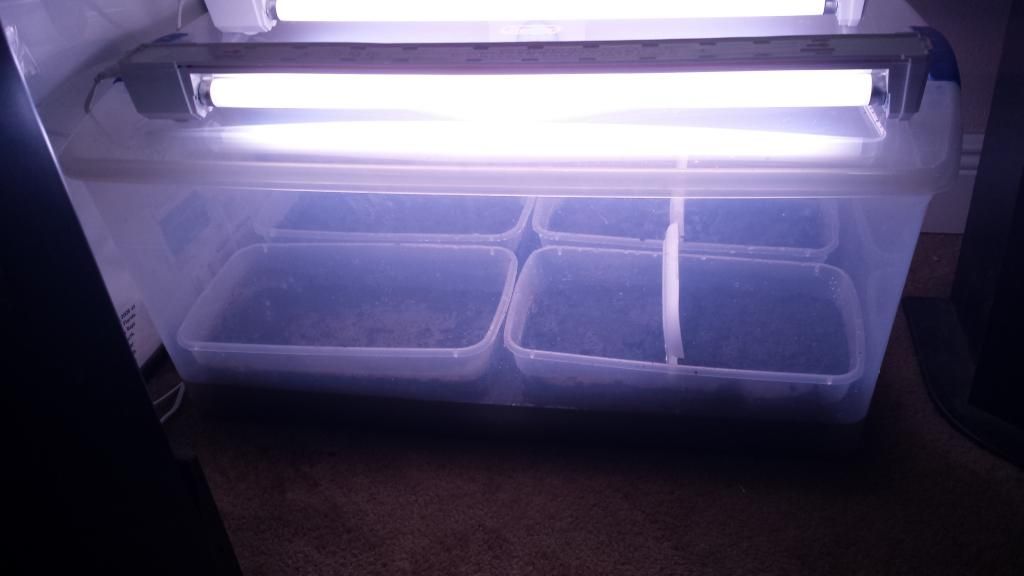 Humidity showing about 95% about 2 hours after letting the lights run and closing the top, checking everything tonight, plan on adding a few plants tomorrow!
Thanks for dropping by, I'll prob add some more dirt tomorrow to make it further above the water line.
I've got plants that are ready to go in and I'll hopefully be adding some DHG as well as some baby tears to try this out!
Any suggestions yall are more than welcome to post them in the replies!
Subscribe for updates!!!!!