So round two has started..Once again its not pretty, as its only a derimmed 55 lit by sunlight. The substrate is 4-6" of MGOPM. So far the only inhabitants are two swords, a few crypts, dwarf sag, s repens, anubias nana(that I pretty much killed in one of my tanks...aka temporary refugee), and some sort o grass. Well the plants and springtails galore along with some sort of tiny white worms (look like the microworms I used to raise..assuming some sort of nematode...not hurting the plants as I can tell yet so I will let them all be) Its been setup a week now so I guess its about time for this..
Without further wait here are some crappy pictures.
I probly should explain the ugly plastic cup. I am a huge believer in drainage and this tank was not set up to drain properly. The bottom and lower parts of the sides are full of small holes. It fills with water and I drain it..(mist, drain, mist, drain. over and over) I drain it about once a day. Its also useful to tell how wet the soil is. If it fills to the level of the soil its a swamp, if it barely gets anything in it then its to dry. I think this may help me control water levels more precisely when I start to simulate seasons.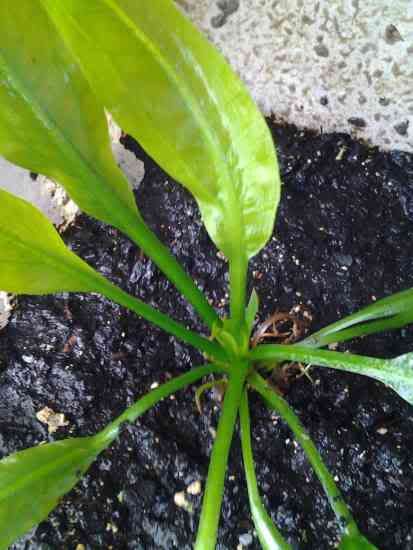 What kinda sword am I?
Does this help?
What about this?
The S. Repens trying to hold of the Dwarf Sag. invasion.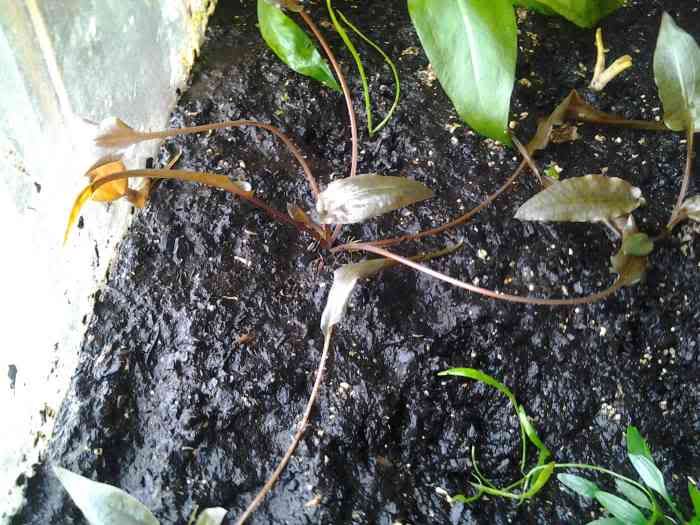 Random crypt shot.
Is this C. Parva?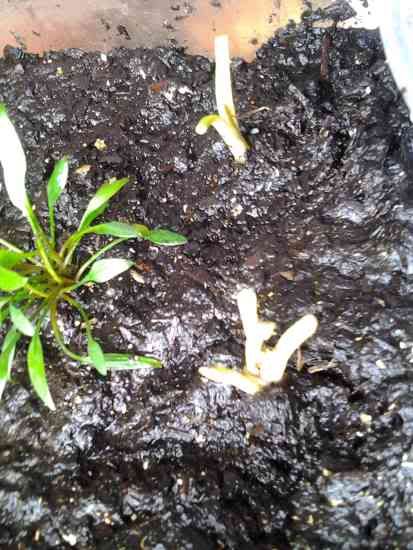 2 of the 3 new babies..went in yesterday morning and one is already attempting to throw up a new leaf. (C. Lingua)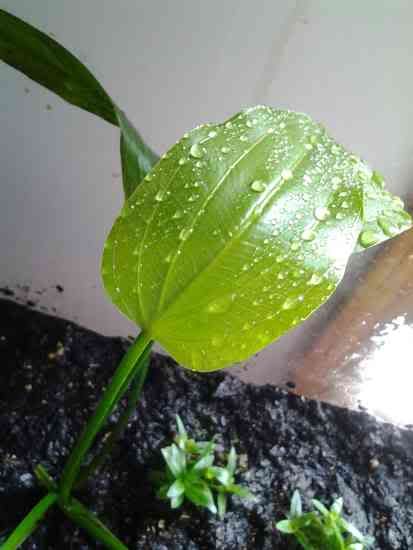 Finally the only pic I like out of the bunch..no clue why I like it.