Discussion Starter
·
#1
·
What is wrong with this guy?
I picked up 6 ember tetras. All of them are still very pale, which I know is normal since they are still acclimating. I'm not worried about that. However one in particular has very dark insides compared to the rest. From the top view the right side has a very slight bump as well.
Don't know much about fish anatomy, but is it the stomach or bladder region that's affected? I will try to get a top view tomorrow.
Is it parasites? Something he ate? None of the others have the same dark colouring inside of them. Not sure what to think. He isn't eating and just sits on the bottom.
There are appears to be some sort of injury to his side. I can't tell, but it may be a hole. Don't know if the insides are exposed. I don't think so.
The dark colouring in him has not disappeared after days now. I don't think it's poop causing the dark colour.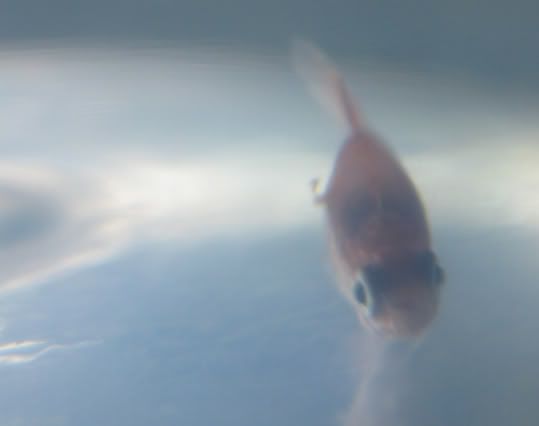 What do you think it is? Fungus? Physical injury that's infected? Parasites eating away at him?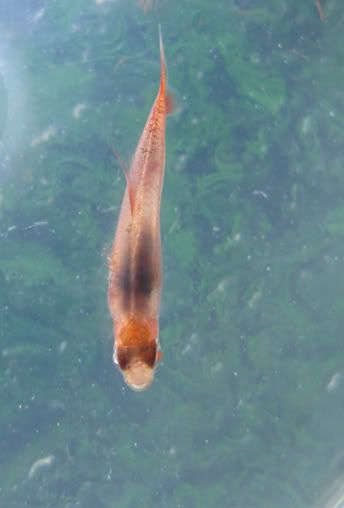 Not sure if it's contagious or not, but I have separated him from the others.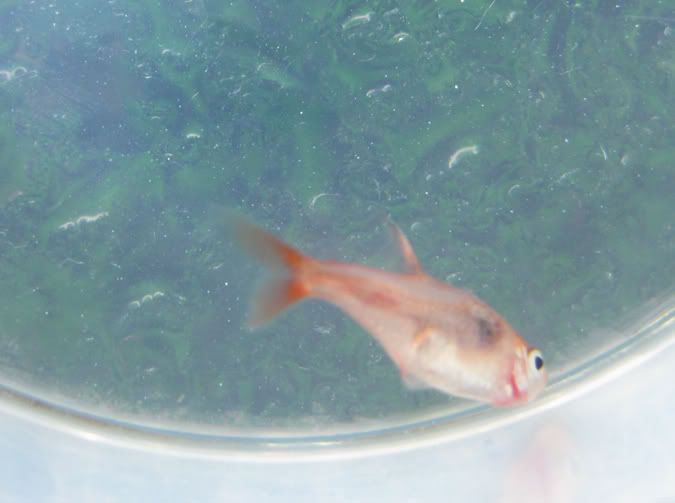 Is it Hole in Head?
Help is appreciated!