Edit: There is now a full photo guide for this
Here
hey guys three weeks ago I started a diy wabi-kusa so i thought i would show you all how it turned out!
I used a ball of river mud with a jbl sevenball in the center, then i planted it out and tied moss around it, set it in a bowl of water and sand, turned a light on it... et viola!
I have had really great growth, with unknown plants popping up everywere!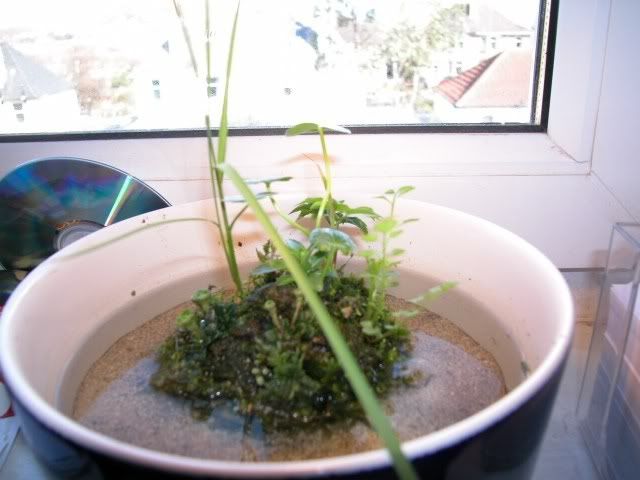 edit: im thinking a couple of aquatic frogs would go nice in there? will they be ok?