ok so i work at "that fish place"(fish supplies) and i had a 33 flatback pentagon tank proir to working there. i also have a chinese waterdragon witch has here own 4'x6'x18" enclosure, and a few terrariums. so a few weeks back i dissasembled a terrarium i had and so i decided i would try a planted tank. sofar it has gone pretty well...
Tank
erfecto 20H
light:coralife 24 inch 65w freshwater fixture, 15w t8 fixture
Filter/Equipment:Ehiem classic plus(2213), marineland heater, marineland powerhead.
substrate:flourite black(river stones as top layer)
Co2:milwaukee MA957 regulator, 10lbs tank, powerhead diffusion
Treaments:dry ferts
Plants:dwarf Subulata, Sagittaria Subulata, Broadleaf Sagittaria, Water Wisteria, Moss(Chladophora aegagrophila), Watersprite, marsilea hirsuta, anacharis, javamoss, oval leaf ludwigia and broad leaf ludwigia, and some kind of wendentii
Fish:as of now 2 Blue Danios, sunset gourami, 3 otto cats, female sorwdtail, a black rainbow shark and the few snails i picked up from my plants
pics
curent scape
(first scape)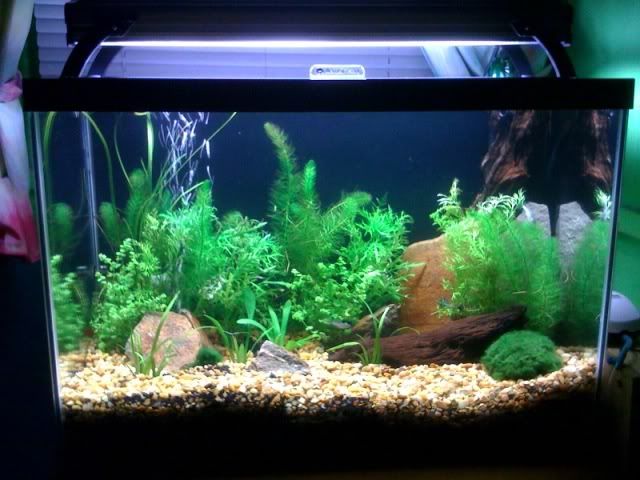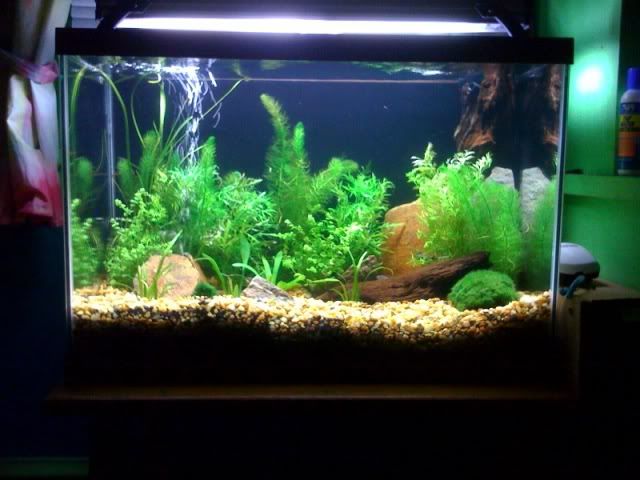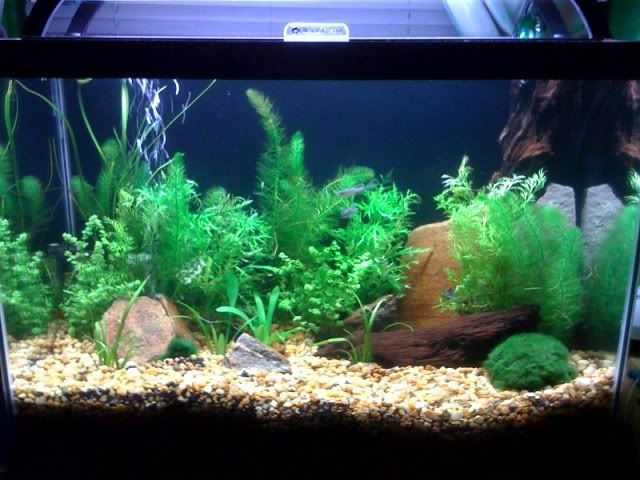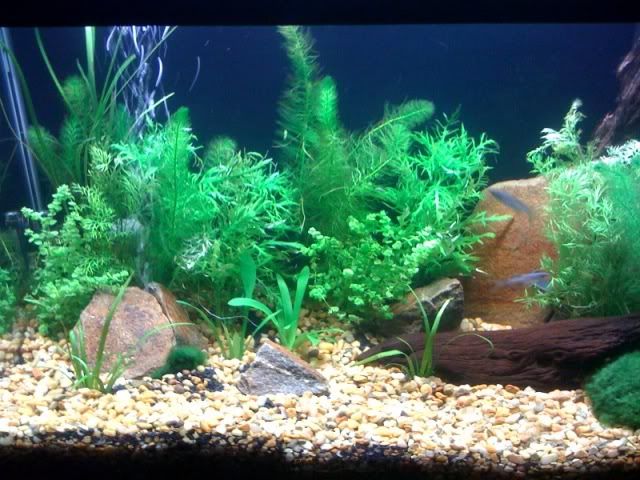 oh and my other tank, bad pics i know, it looks so much better in person...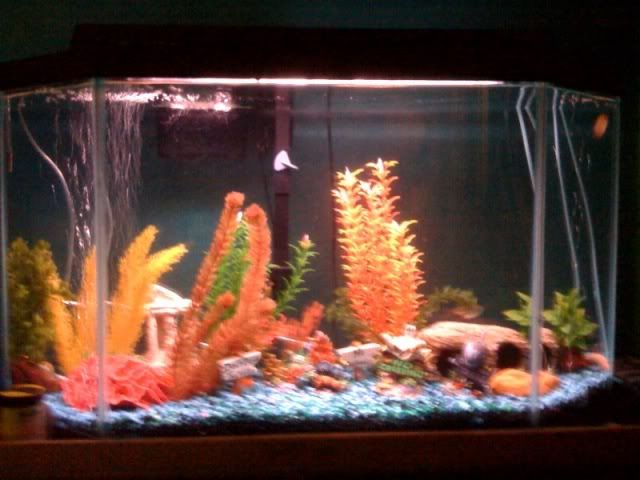 just thought i would throw these up its just one of my terriums