This tank's been running for 2 months, still not totally settled on the scape. Will be trimming and adding a couple plants in the coming weeks. Still waiting for the HC to kick in. Might be interested in adding another rock or something else to improve the look. The baby angel is temporary.
10 Gallon Standard
- Eco-complete
- Fluval Mini C02
- 2x 15watt Daylight 6,500K
- Flourish Excel and Iron until Rootmedic comes in the mail.
Flora: HC, DHG, two types of Crypts(not sure the names,) Hygro Sunset, Peruensis, Red Nesea.
Please share any thoughts, opinions. Thanks!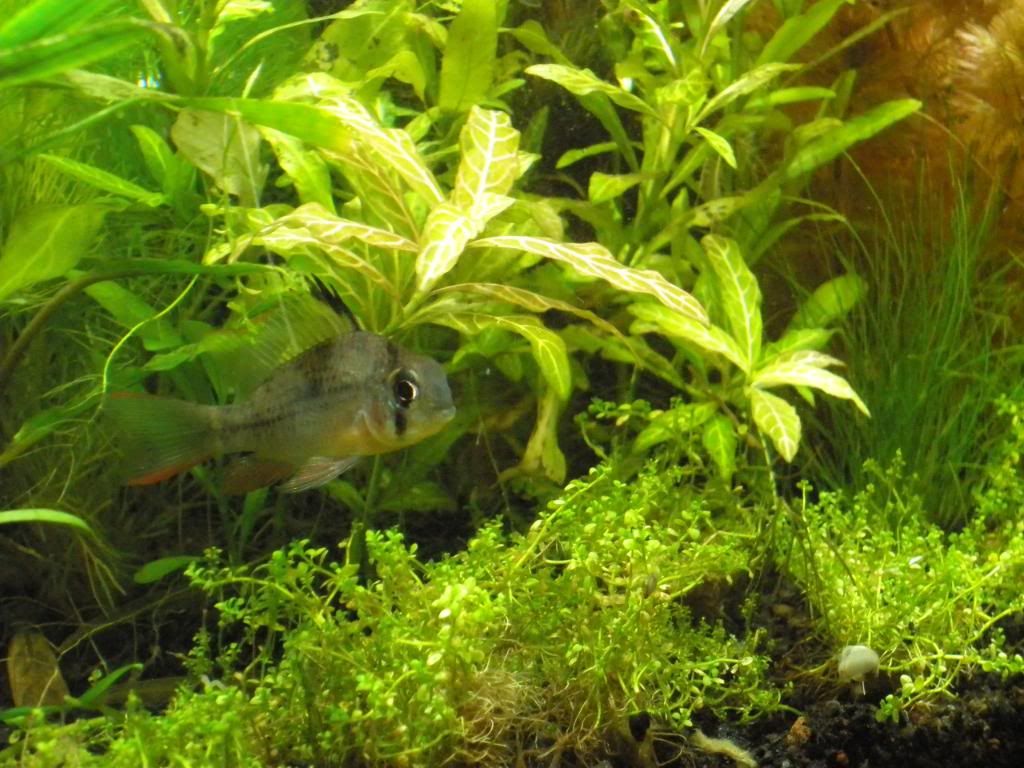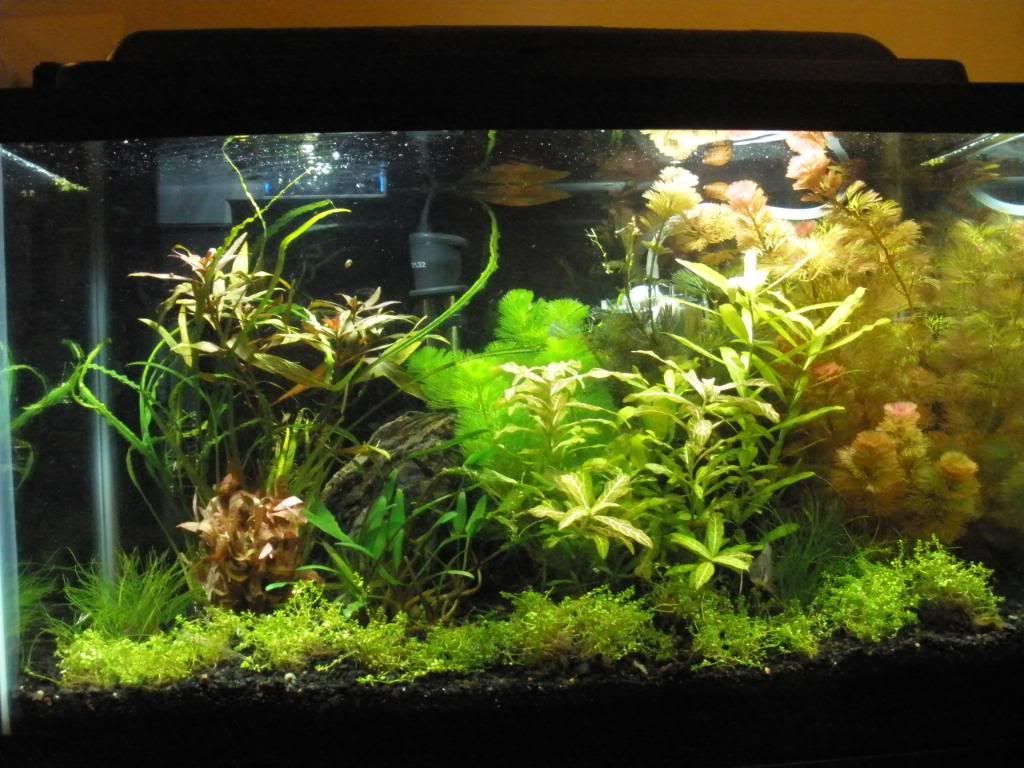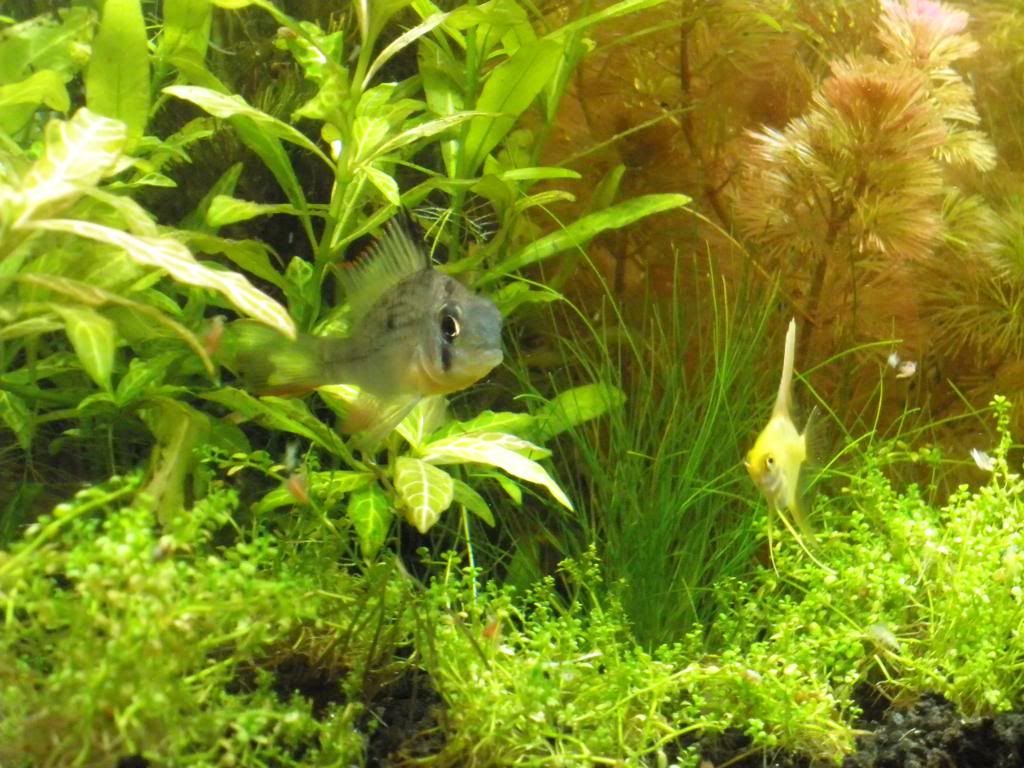 Daisy(pup) and Reggie(Bolivian)
:icon_smil:icon_smil:icon_smil