Discussion Starter
·
#1
·
Ok so I haven't been on here in a very long time. I still haven't gone fully high tech yet. I got the lighting but not the pressurized Co2. I know lame, my plants are barley hanging on but I grow a lot of algae :icon_roll.
I want to transfer all my plants in my 29g to my 20g long and start a community tank with pressurized Co2. I am still going back and forth in my head about moving my plants to the 20g long but I'm thinking I probably will.
I will be using sand as my substrate and as far as going pressurized I will probably be getting most of my things from GLA.
Here is a picture of my 29g tank as it is now.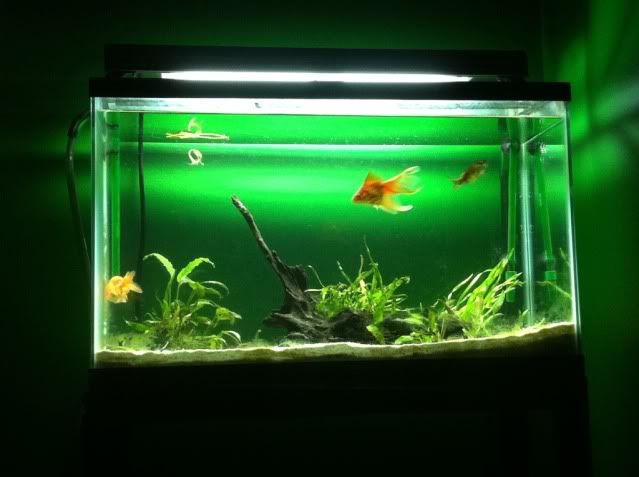 I honestly couldn't even begin to tell you what kind of plants are in there it's been years since I ordered them. I know I got some crypts but that's about it haha.
As you can see though, they have been neglected. I don't dose ferts I just turn the lights on and off. My apple snails all died off. I started to have an outbreak of MTS but then all of a sudden they all also died off. I just have 1 lonely MTS and I haven't seen any babies at all.
Pretty sure I'm starting to see some BBA starting on my plants aswell. I don't turn my lights on very often however maybe 4 hours a day.