Discussion Starter
·
#1
·
I decided to make a temperature controller unit that turns heating and cooling components on/off to ensure a stable temp for my Sulawesi cardinals tank.
The way I got it set up now is for the switch from hot to cold go off at 83F. My heater is set at 82F so under normal circumstances, the controller does nothing and the heater is going on and off. If the heater gets stuck or room temp goes over 83F, the controller shuts off power to the heater and turns on a fan, thus preventing cooking the tank.
Part List: (Total $30)
Controller:
Amazon.com: Elitech 110V All-Purpose Temperature Controller+ Sensor 2 Relay Output Thermostat Stc-1000: Home Improvement
Electrical:
Amazon.com: Leviton 5325-SE 15 Amp, 125 Volt, Decora Duplex Receptacle, Residential Grade, Self Grounding, Black: Home Improvement
Box:
http://www.radioshack.com/product/index.jsp?productId=2062284
AC Power Cord (18awg)
This is what the controller unit looks like, it's small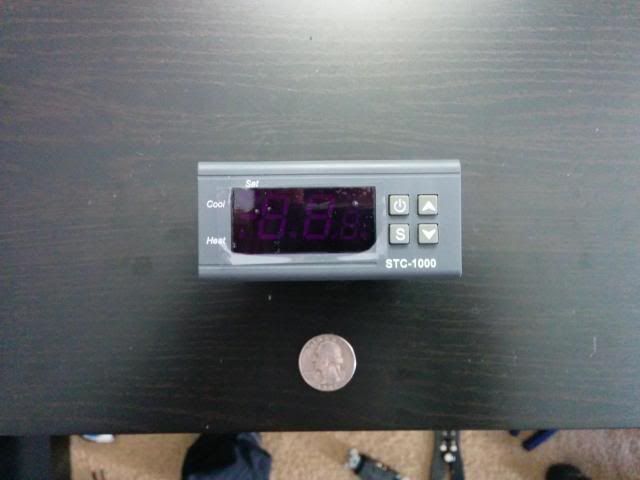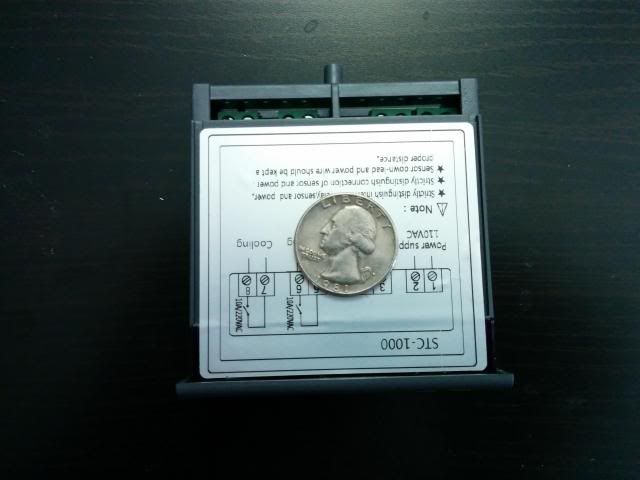 Take your project box and cut out 2 holes for the receptacle and controller unit.
Don't worry about making a perfect cut, because you'll cover it up with a cover plate and the controller has a lip that will cover up the edges. It'll end up looking like this. Yes, I know it's crooked.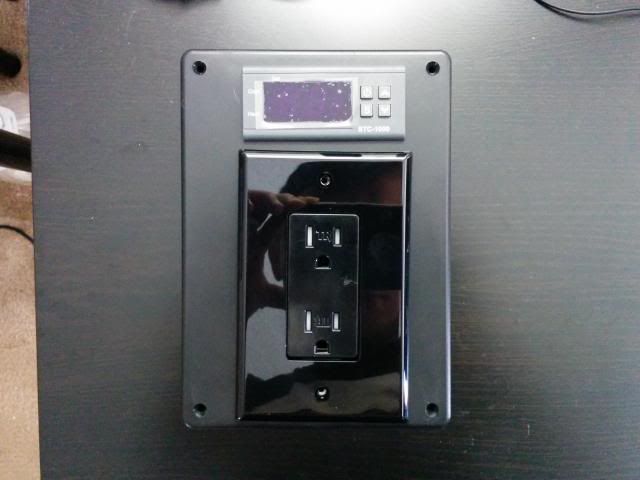 Since you'll have separate heating and cooling controls, take some pliers and break off the connecting tab on the hot side (gold screws) of the receptacle. This way they can be independently powered. The neutral side (silver screws) can stay common.
Here's how to wire it all up. I am not going to explain, just follow my diagram.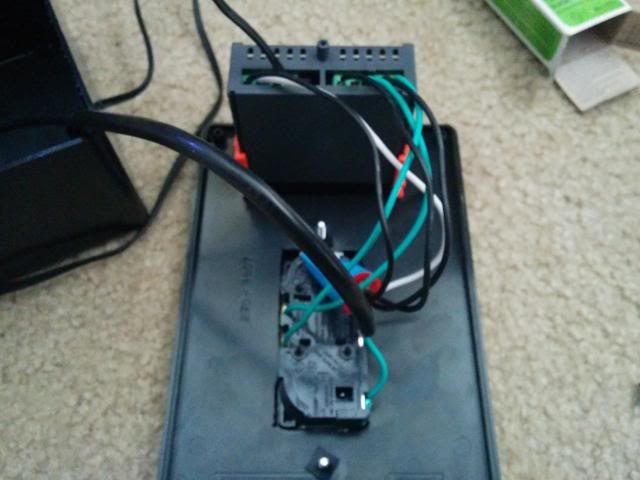 I didn't take a pic of this but I ended up putting a piece of PVC pipe in the box under the receptacle because there's space there and without support, when you try to plug something in, the whole receptacle will flex inward.
Drill 2 small holes on opposite ends of the box for the power/temp prob wires to come out and it's done!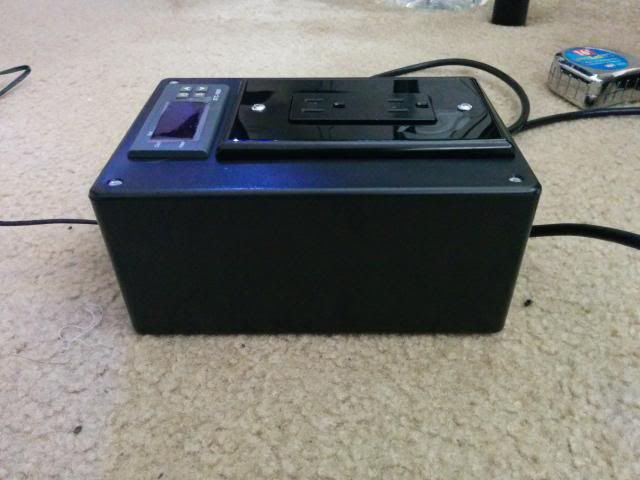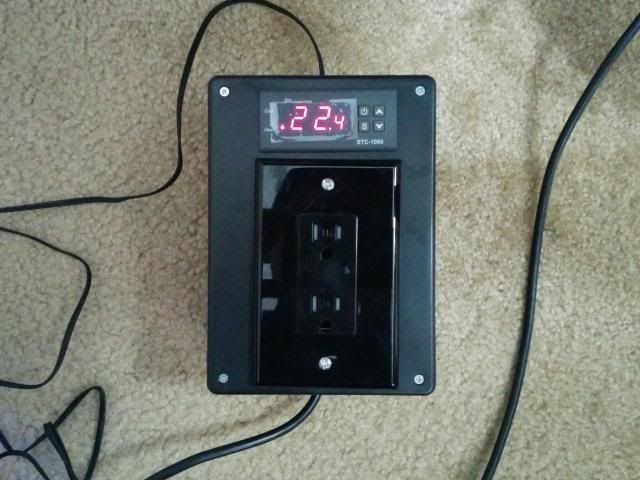 If you need additional help, this guy explains it pretty well in a YT video:
https://www.youtube.com/watch?v=7I-iwFLykxs